Ashanti Regional Women's Organizer of the National Democratic Congress (NDC) Gloria Hughes took nomination forms for the former Bank of Ghana Governor.
Dr. Kakra Essamua, Chairman of the Electoral Committee, to bring his expertise in finance to save Ghana's dwindling economy. appealed to Dafur.
"I along with all Ghanaians are defeated by the stench of corruption in Akufo-Addo. We know that the NDC is the man who can get us out of this if we get the vote of the delegates," he said.
Madam Hughes said the 2024 presidential election needs a courageous candidate like Dr. Dafur to lead the NDC to rescue the masses, especially women, from the hands of the present administration.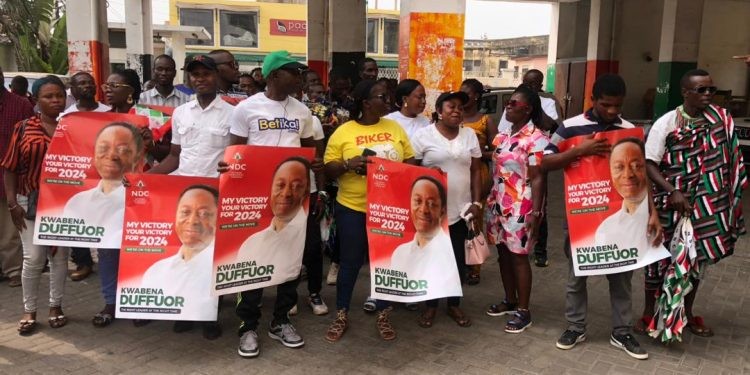 According to him, the politician is the opposition's best bet for the 2024 elections as he has the welfare of the masses at heart.
This is his 2nd attempt at the flag bearer slot of the NDC.
The NDC opened nominations for its presidential and parliamentary elections on February 22, 2023.
The two-day exercise will herald the final phase of the party's internal election process to select presidential and parliamentary candidates for the NDC on May 13, 2023 to contest on the party's ticket in the 2024 general election.