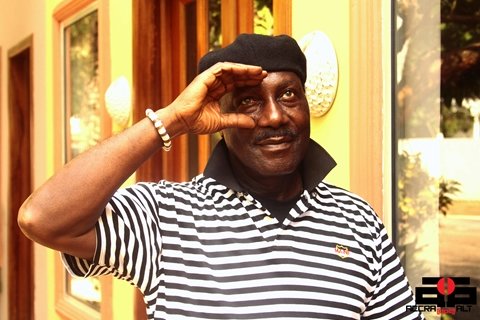 "Such nonsense! Which awards scheme has projected our music industry like VGMA after independence? How many have projected our musicians beyond GH? How many have done it consistently for more than ten years? Some of our musicians have failed to evolve and [are] Quick to blame others for their personal mishaps. When was the last time they released an album?" Parts of KOD's Facebook post were directed at Amboli.
KOD said the problem was the fault of radio stations that refused to play high-life music and suggested that Amboli be blamed.
"When was the last time they released an album? They must be blaming some radio station that won't even play our music.
But responding to KOD's Facebook post in an interview with Andy Dosti, the hiplife-producer wasn't ready to respond to the "young lad" as he was preparing for his next tour.
According to her, she treated the fashion designer and TV personality as a child whose mental capacity is not fully developed.
"I see Okire Darko as a child. He is shallow minded, the reason he says those things," He said,
"I am going on a European tour in May next year. My music, Guidu-Blay Amboli's music and I will be back on tour in June.
Comparing their individual career trajectories, they questioned whether KOD could take his disc jockey skills or his fashion design acumen to the international stage.
"So when he sits down and talks, can he take his clothes on tour as a designer the way I go on tour with my music? Can he take his DJing on tour the way I go on tour with my music? If these people talk, you know they are shallow minds. He concluded
The Guidu-Blay Amboli allegations have been the subject of debate for some time now as to how organizers of the Vodafone Music Awards scheme are contributing to the downfall of the highlife genre.