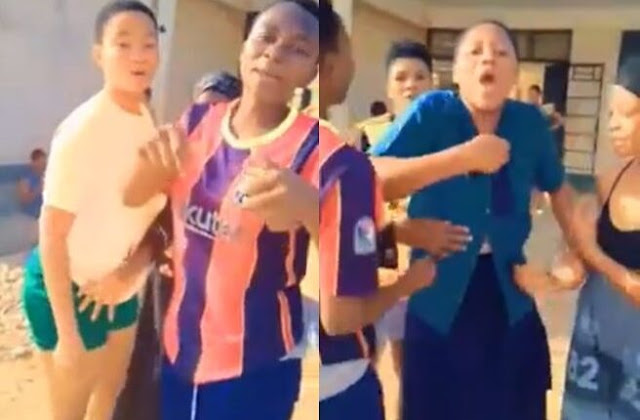 Heeding the President's call, the Minister of Education, Dr. Yaw Adutwum, directed the Ghana Education Service to recall the affected students and give them less severe punishment rather than jeopardizing their education.
Later, the GES also directed the management of Chiana SHS to call the students back to school.
According to myjoyonline.com, the father of one of the girls confirmed that his daughter was returning to school on Tuesday, January 18, 2023 after the school management called to inform him that she was free to return to school.
In a letter signed by the Director General of GES, Dr Eric Nkansah on November 29, 2022 and handed over to the parents of the affected students.
GES in the dismissal letter described the behavior of the affected students as undesirable and against the acceptable standards of behavior normally required of any student in Ghana's educational system.
The disciplinary action was the result of an investigation launched into the video by the management of GES and Chiana SHS, who apologized to the president on behalf of the students involved.
Meanwhile, both the affected students and their parents expressed remorse for their behaviour.