Sharing a full recap of our latest Disney cruise: the 3-Night Baja Cruise from San Diego. This post is not sponsored or affiliated (I wish) – just sharing our experience because I know many of you love the lil Disney magic.
Hi friends and hello back to the real world after an amazing double wake: an incredible Disney cruise followed by a trip to San Diego. I'm still a little swayed by the motion of the boat and walk down disappointed to find that the full buffet isn't waiting for me. It's been a rough transition, I tell you.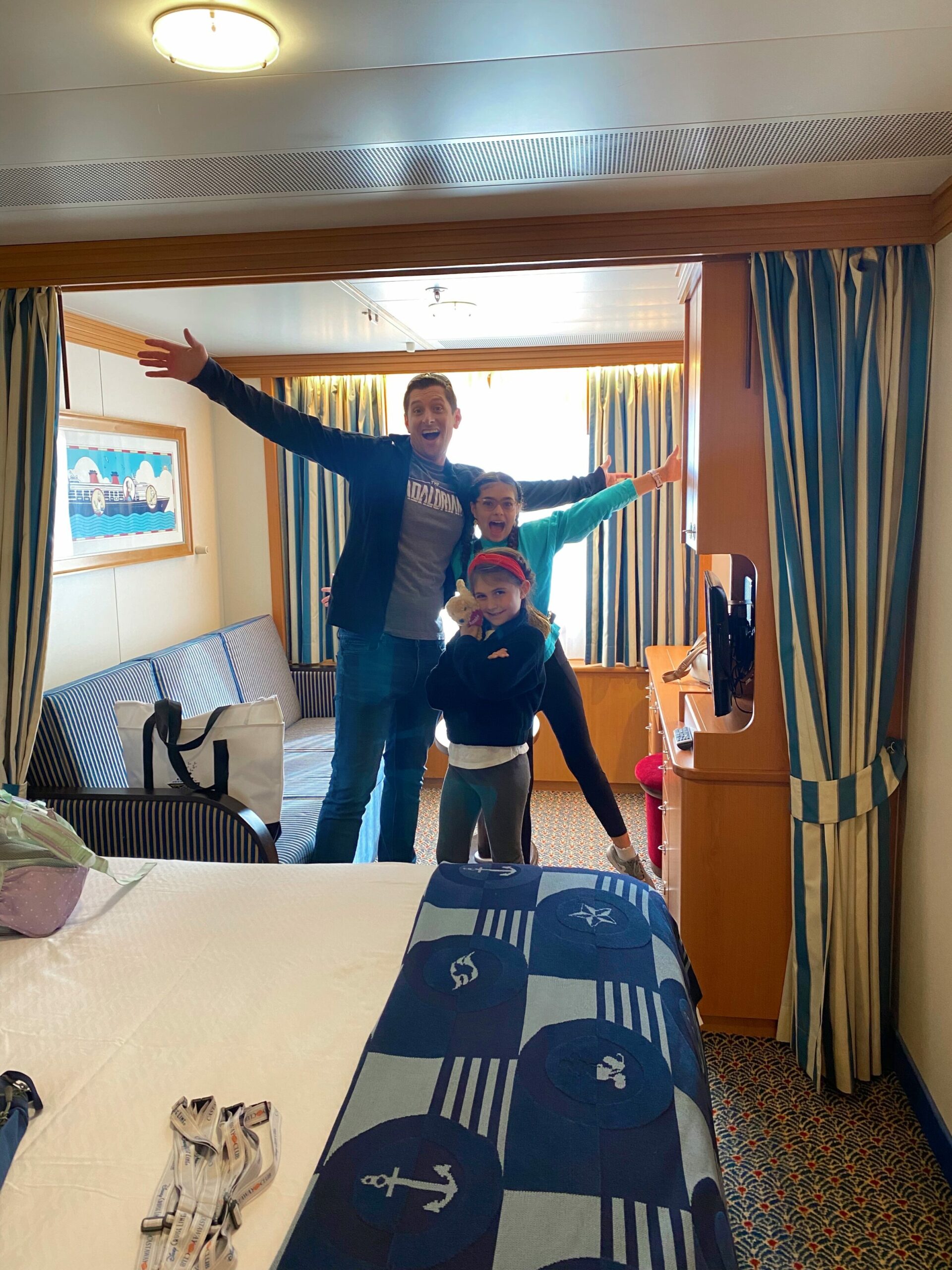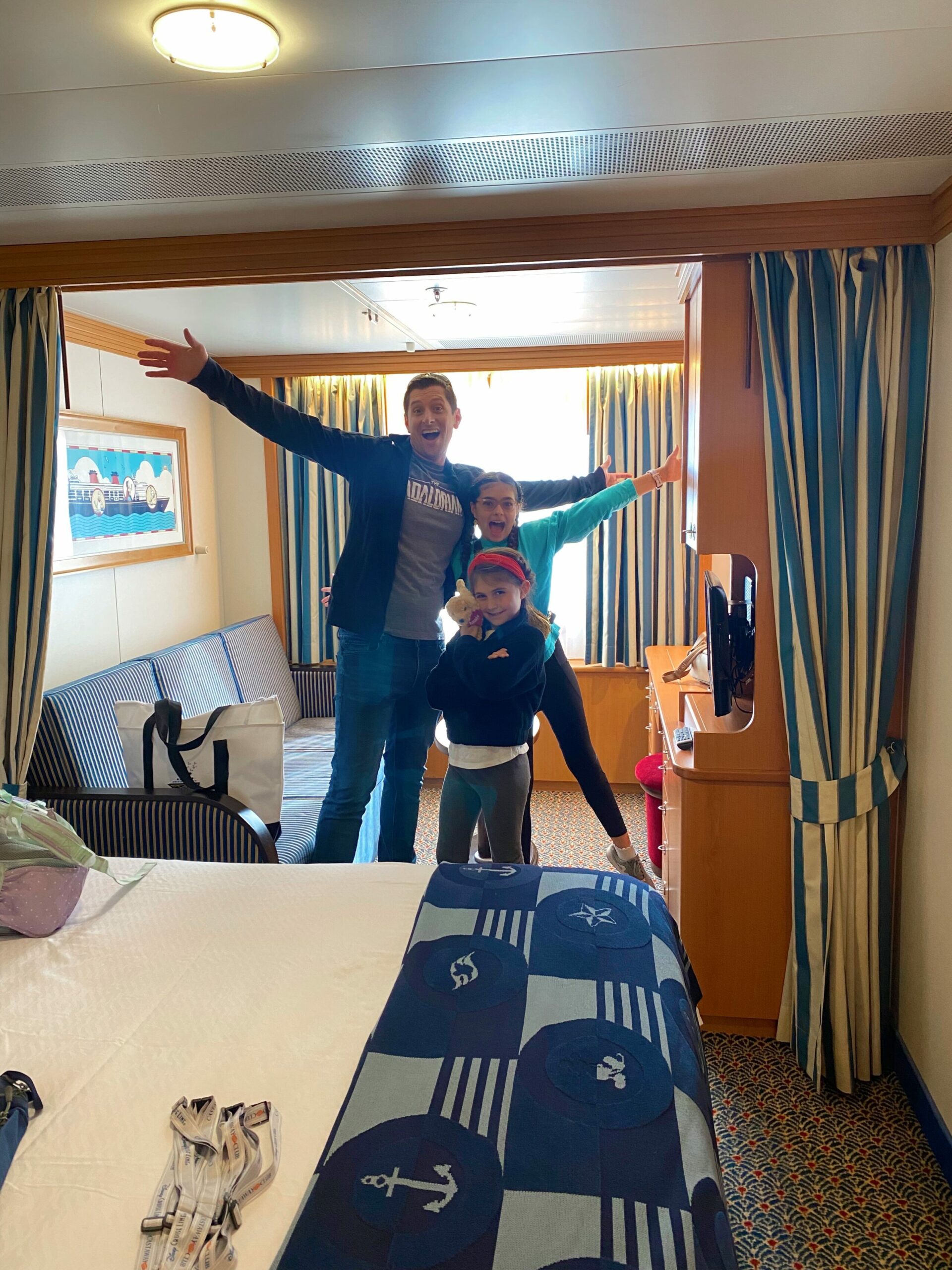 We are back on the Wonder (a few years ago we traveled on the Wonder to Alaska!) and it felt so good to be back at one of our favorite vacation spots and surrounded by wonderful friends. We were joined by our friends from Tucson – they are professional Disney cruisers (it was #9 for them) and we have been friends since Kathryn brought me baby meals after Liv was born! Our Kliger fam from San Diego also joined in on the fun, and it was a blast catching up with everyone and the kids played well together.
Cruise Crew: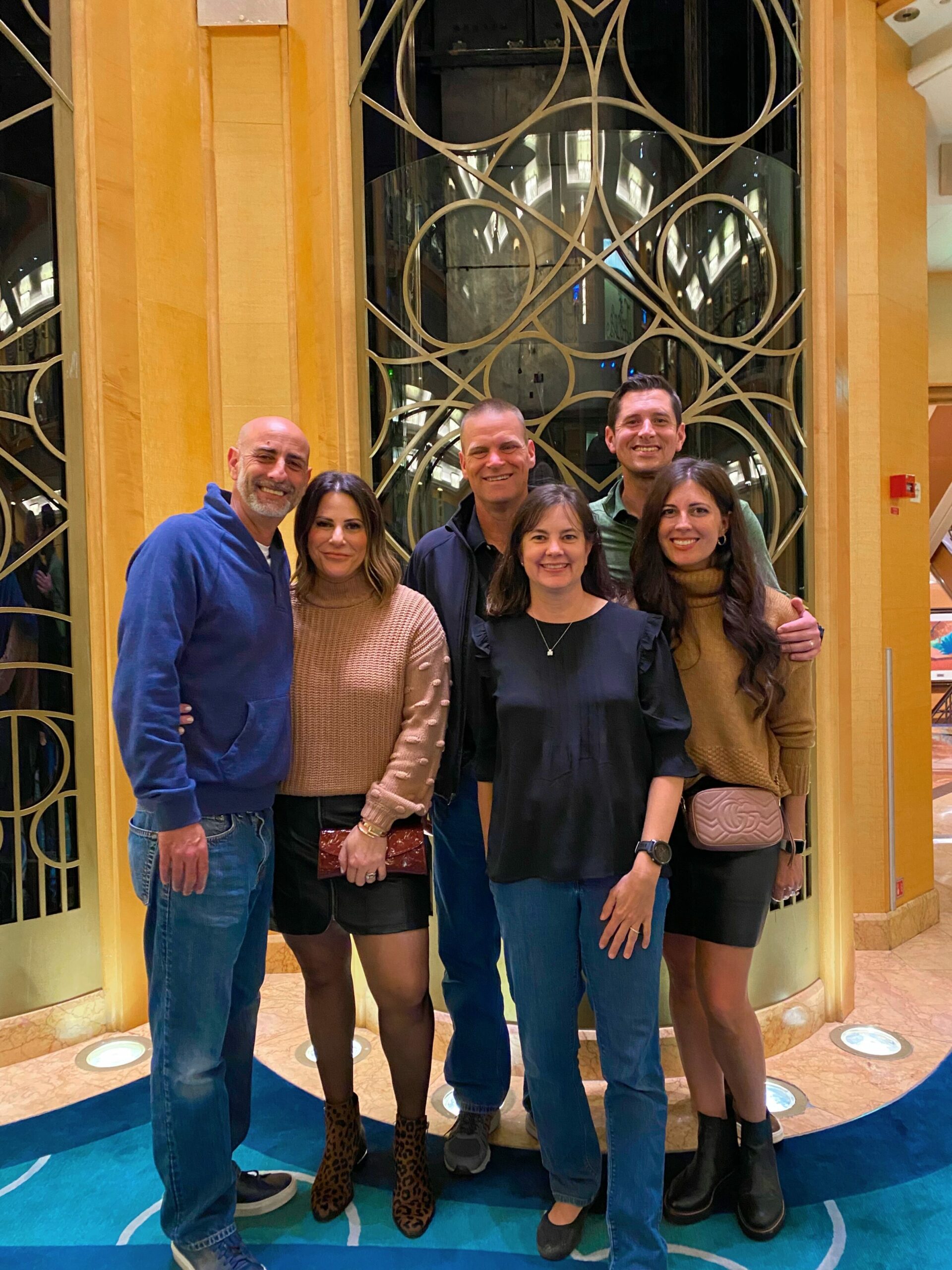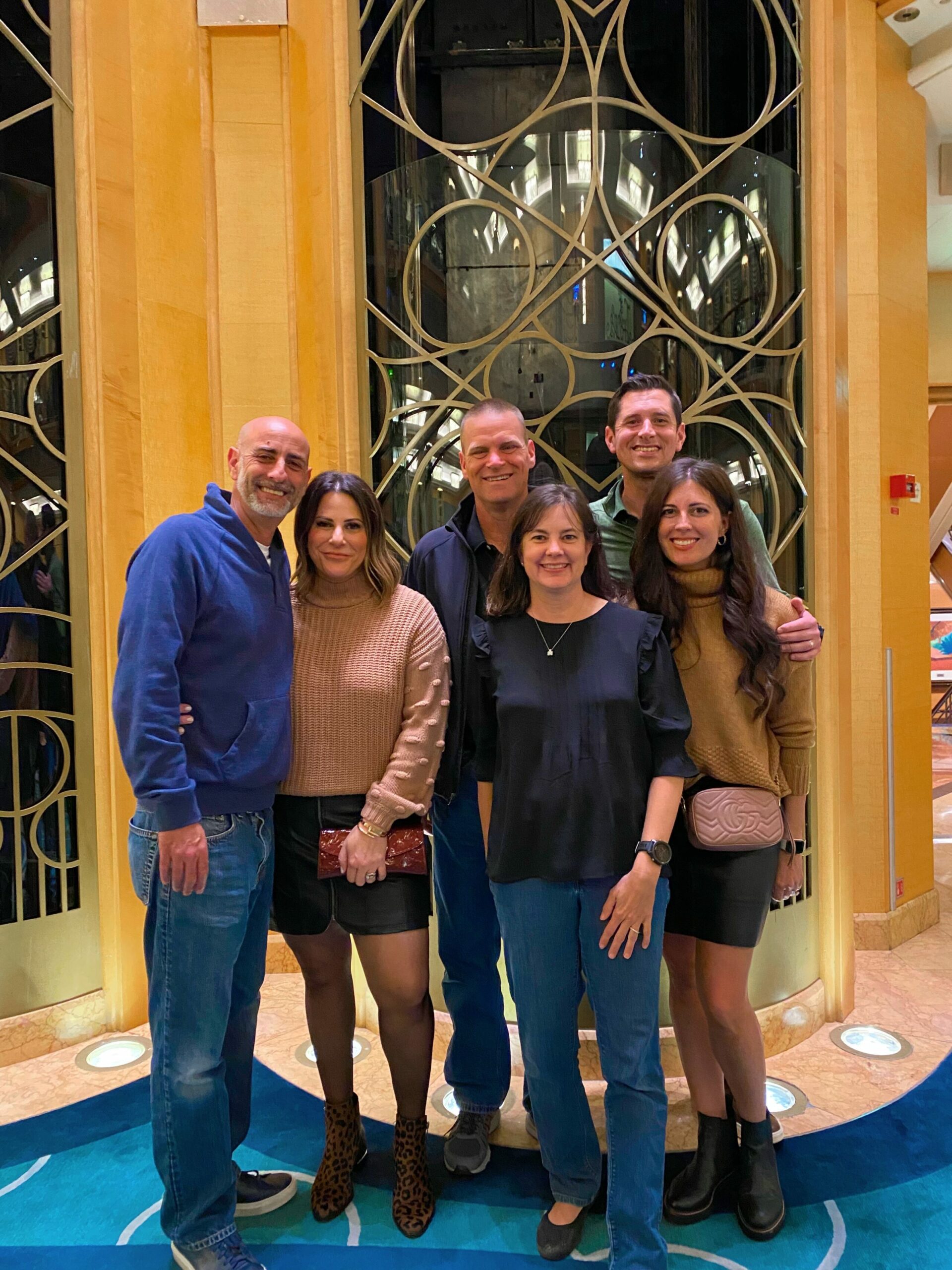 Sweater here // Skirt here // Shoes
(Impossible to get picture of all children at one place at the same time)
We checked in on Friday and went straight to the pool. A tip for Disney cruise friends: Check-in is the best time to hit the pool. (Put your suits and pool gear in a backpack, as your luggage will be delivered to your room.) It's less crowded the entire time, and you can grab food to enjoy by the pool. The kids immediately ran to the water slide while we ordered drinks and watched them on the deck.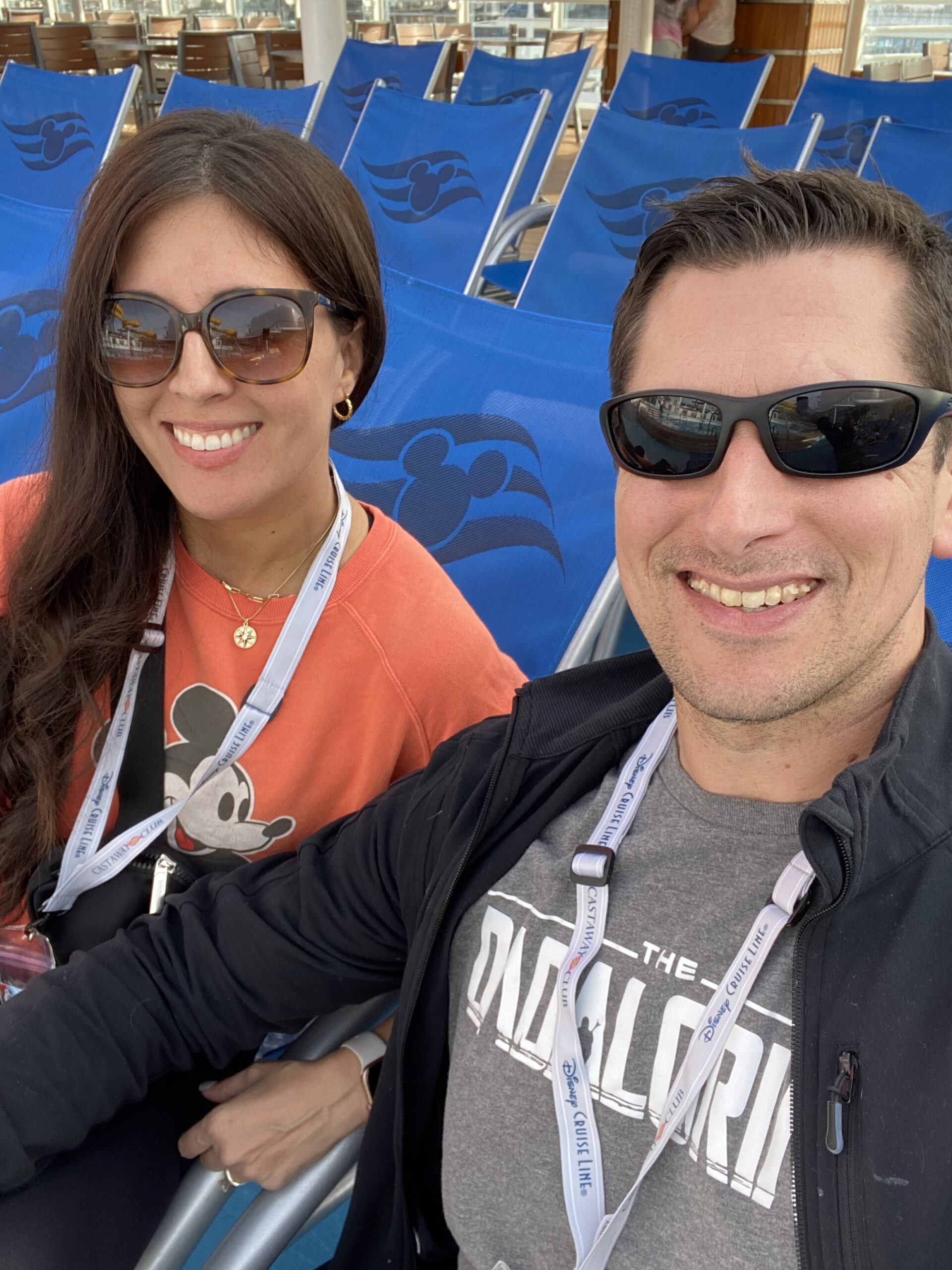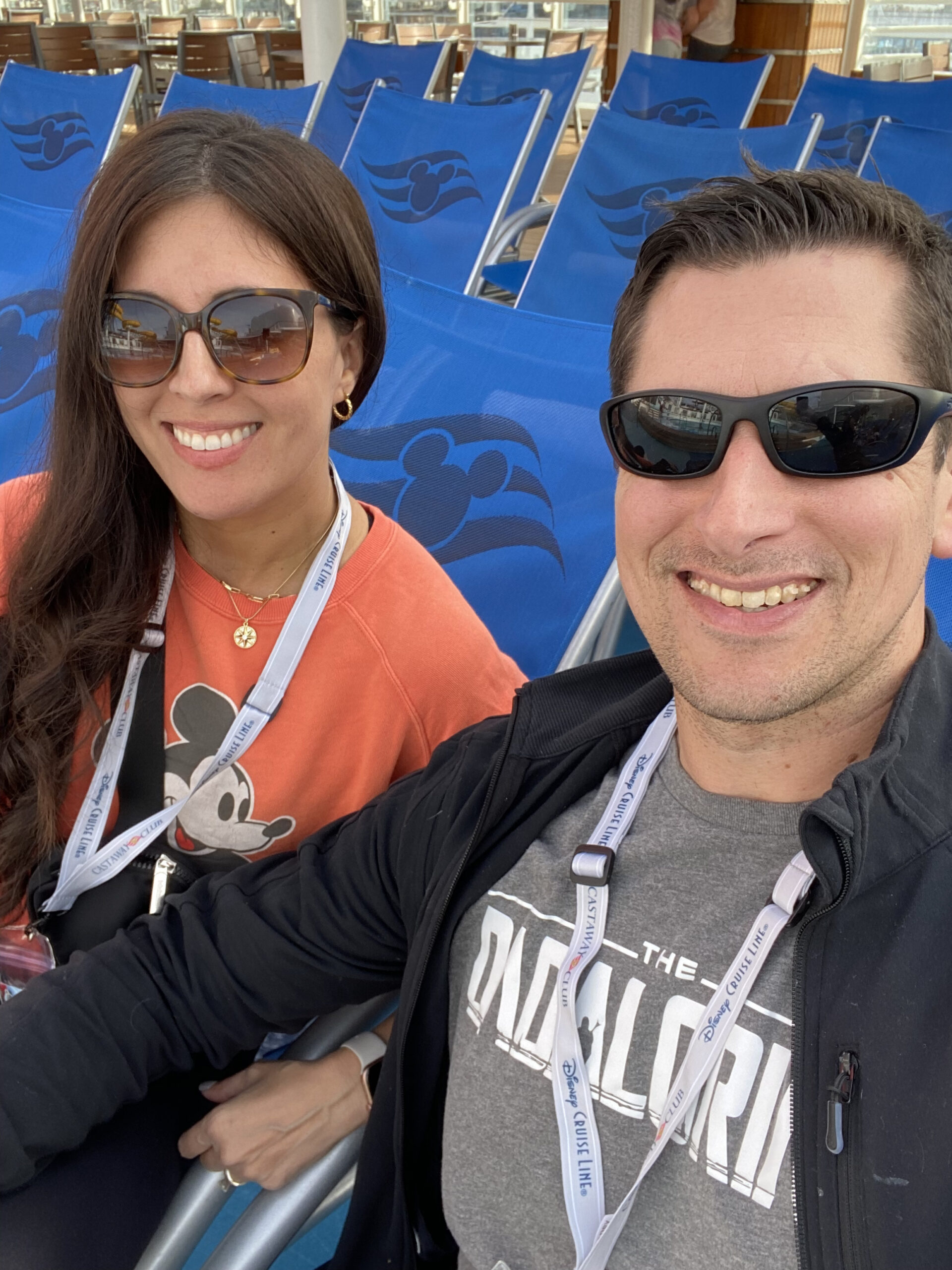 (The pilot's Dadalorian shirt is one of my favorites)
After pool time, we changed quickly, attended a mandatory safety drill, and then it was Sail-a-Wave party time, with music, dancing, characters and the playing of the ship's horn, "When You Wish Upon a Star." First night dinner at Tritons for our little table of 11. (You rotate dinner every night) 😉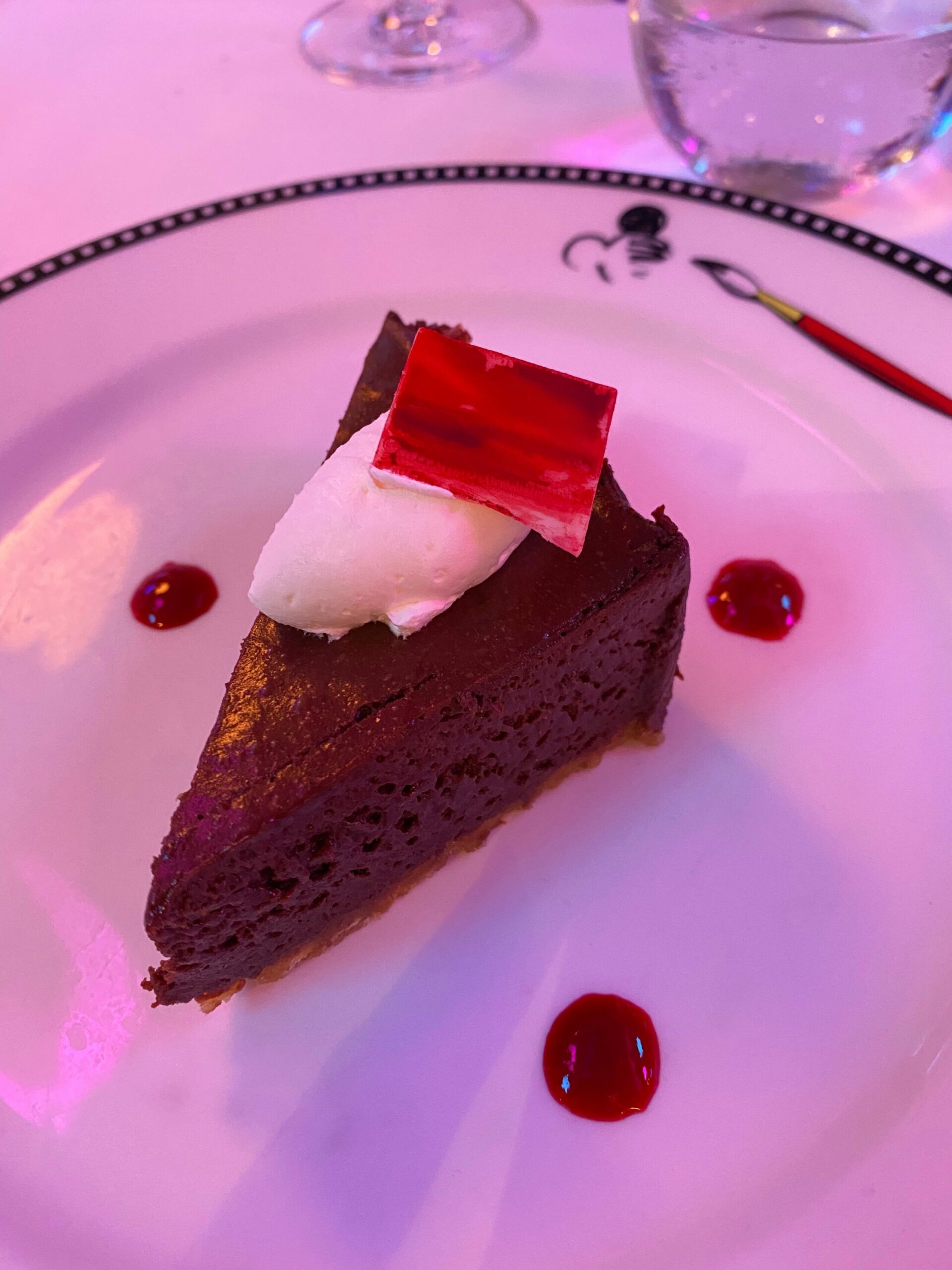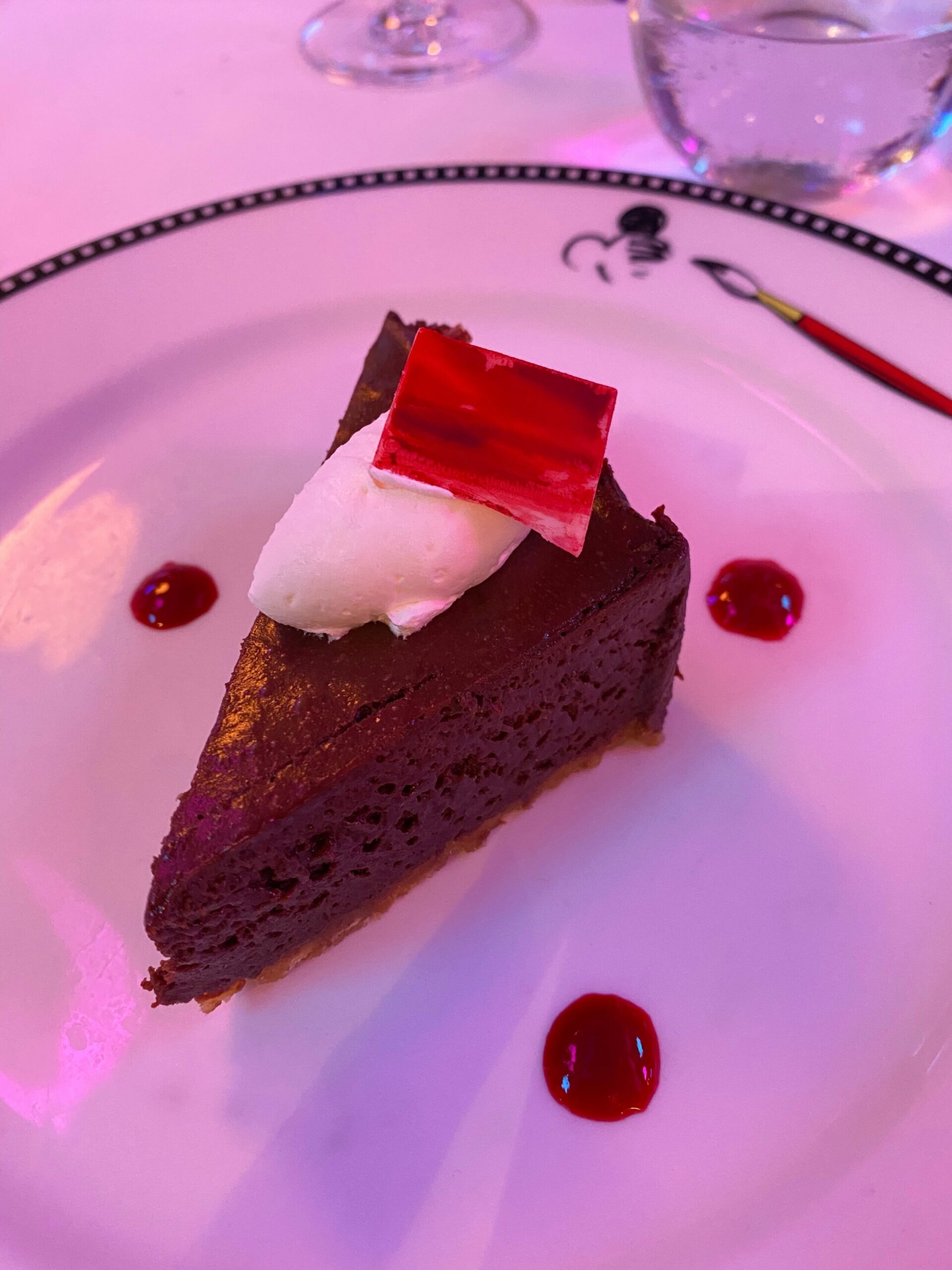 Our port of call was Ensenada, and it was the pilot's first time in Mexico. The fact that he can hang out with a giant margarita sold him, but he loves the vibe, the food (OMG food) and can't wait to go back.
There weren't a ton of excursions we could do as a family – some of the more adventurous ones require you to be 10+- but the kids all agreed that the lobster dinner in Puerto Nuevo was the best.
We took a tour bus 50 miles to Rosarito for shopping: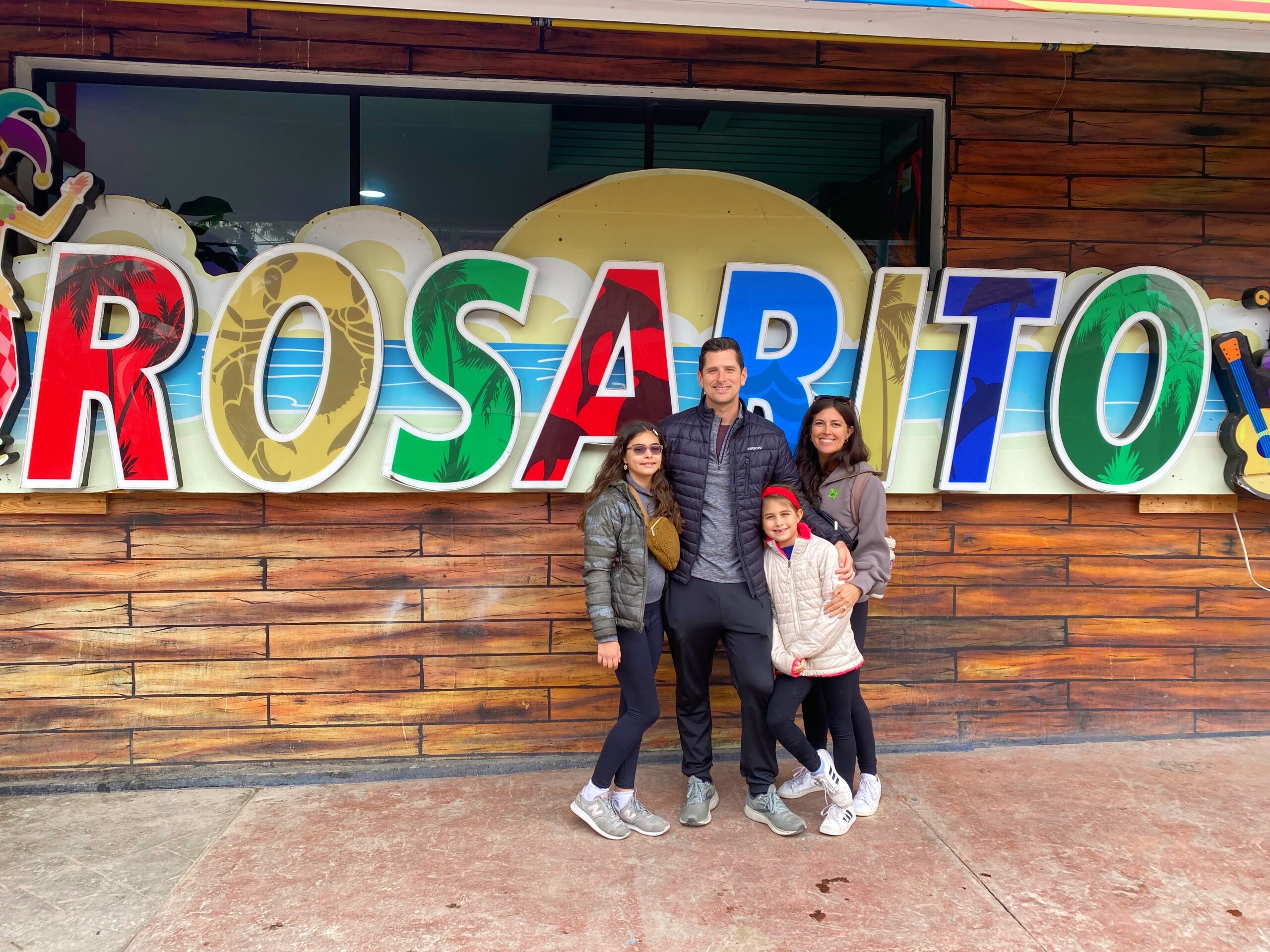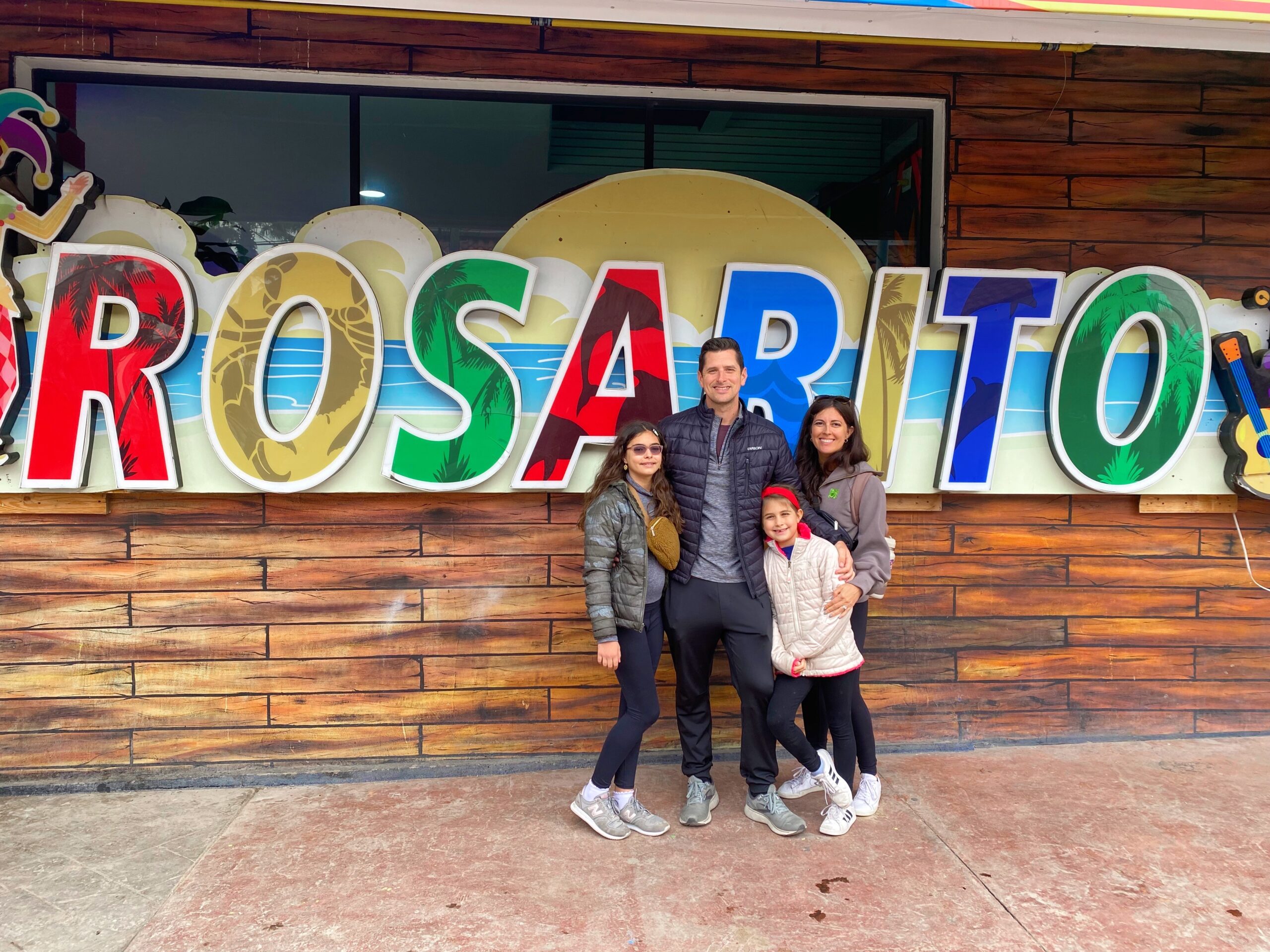 Here's the pullover – I sized down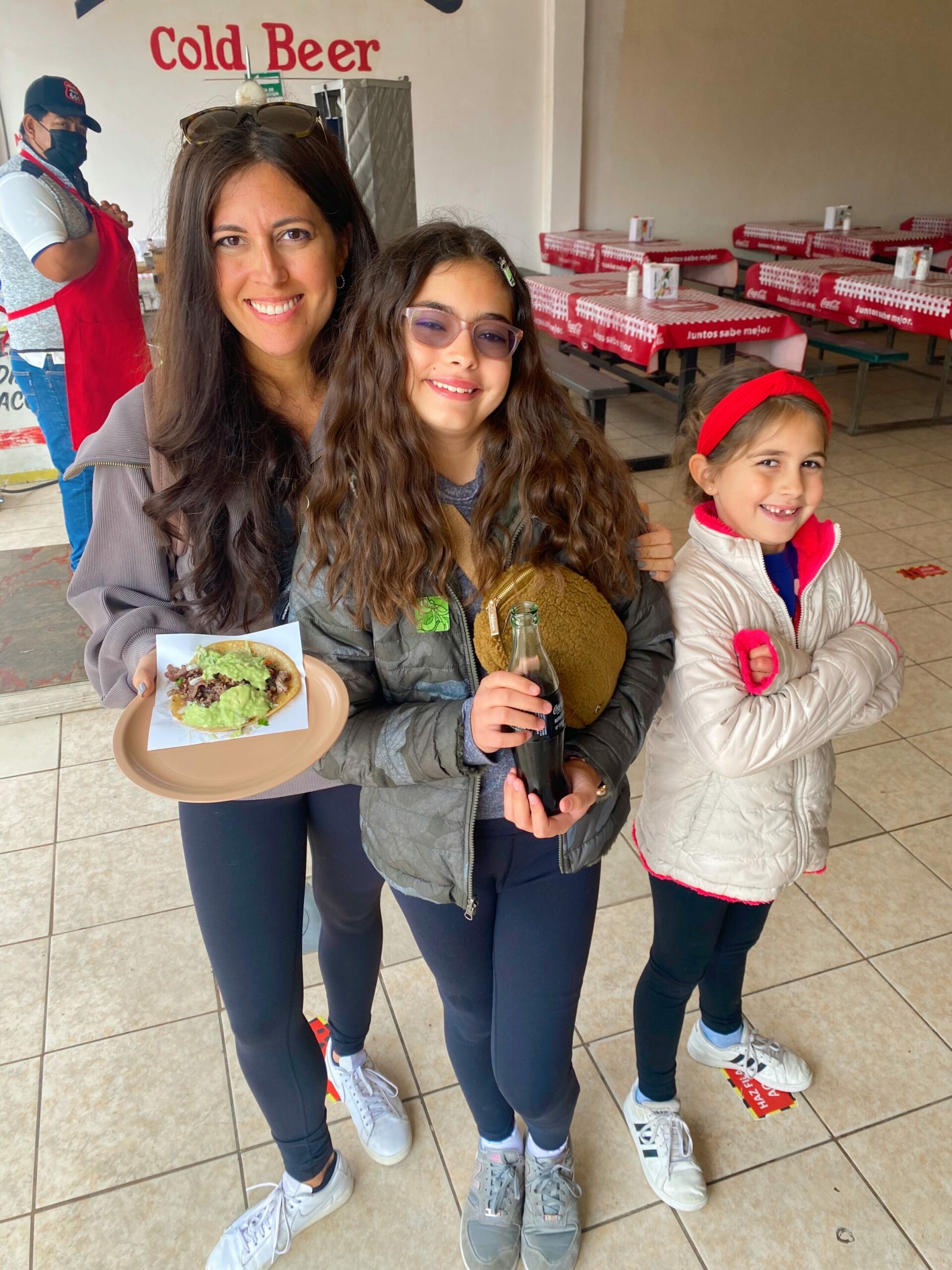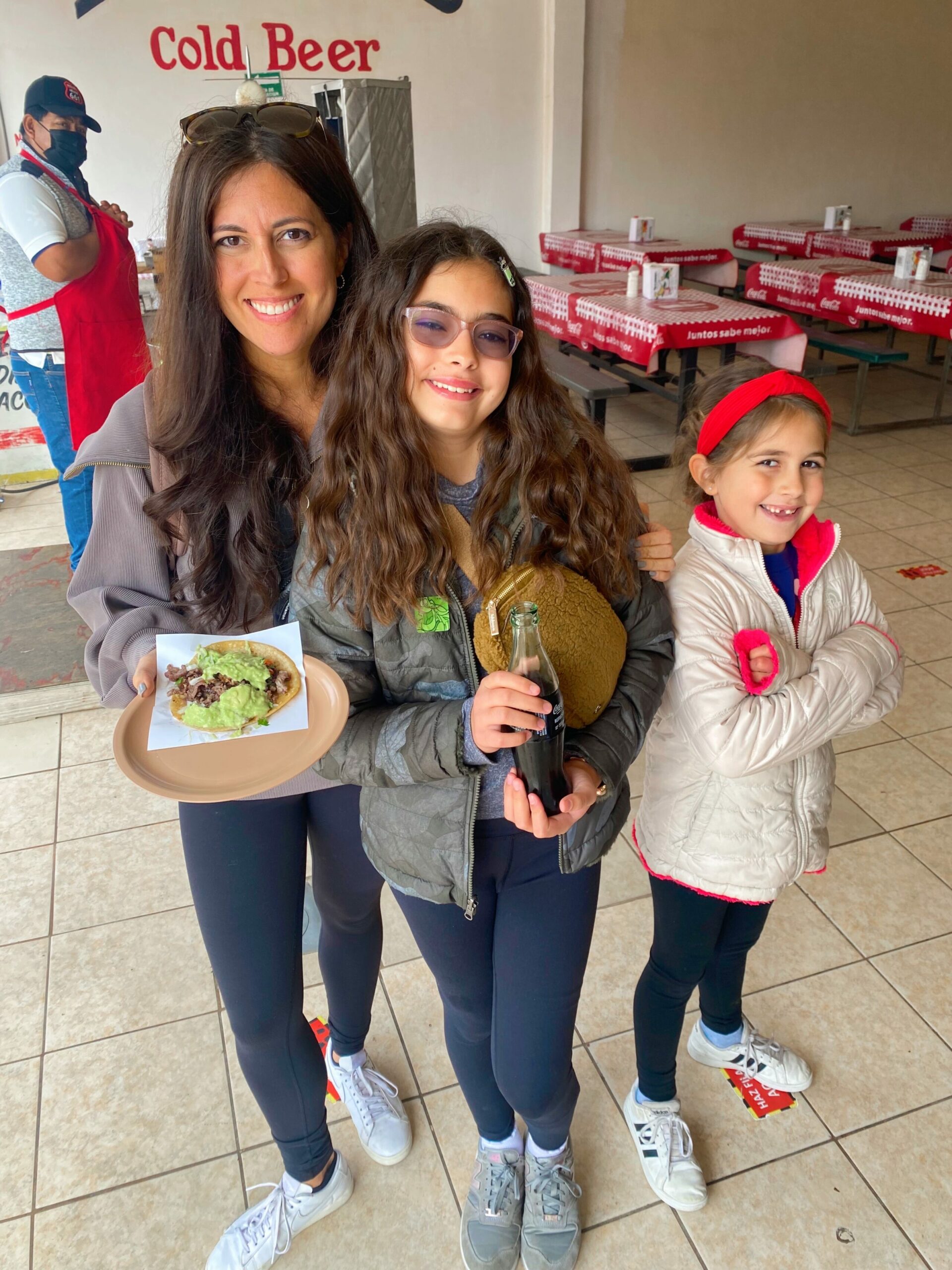 (We have the best carne asada tacos on fresh tortillas, conchas from the bakery, and margaritas)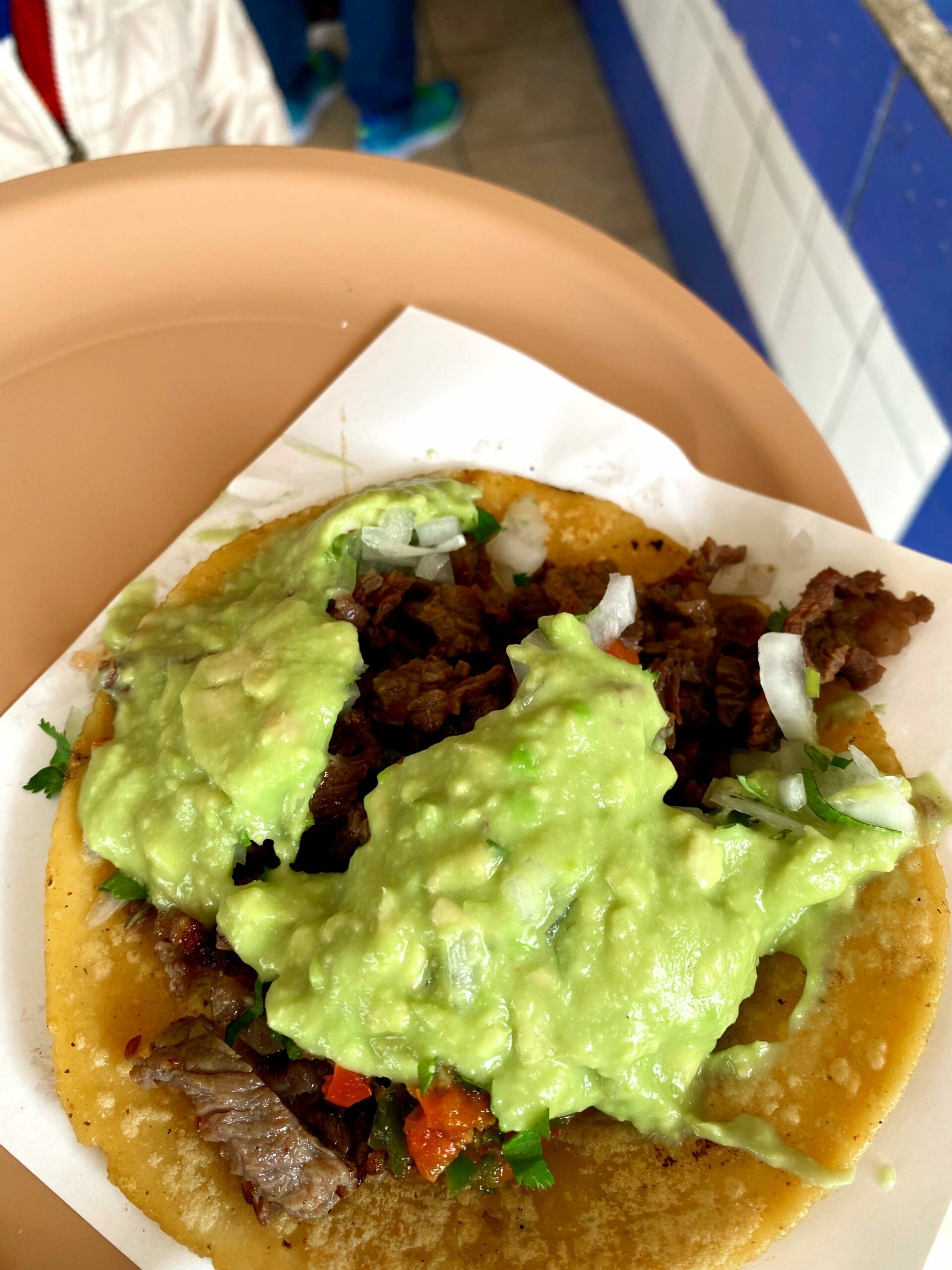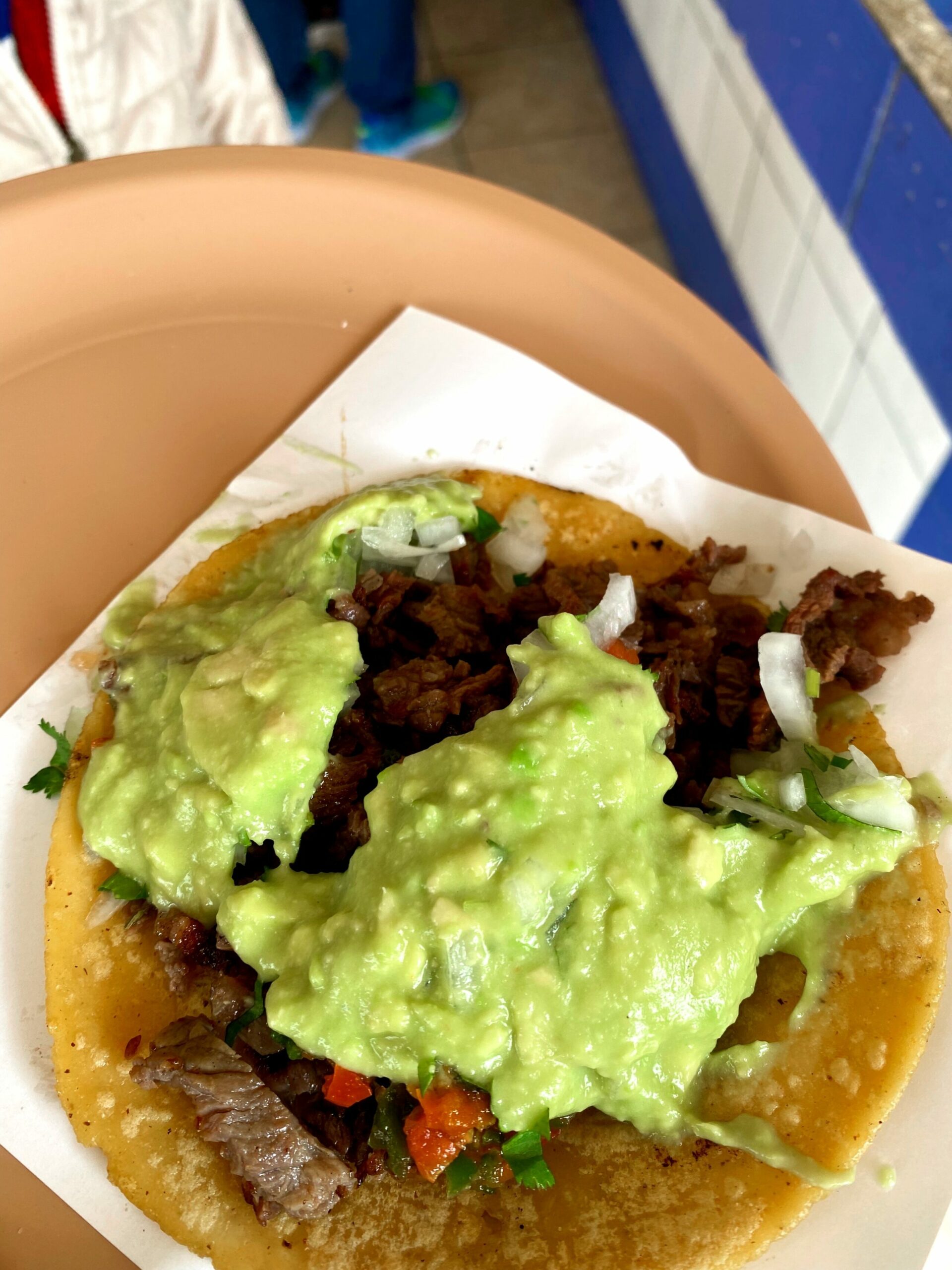 And then we went to Puerto Nuevo for our lobster lunch with a guitar trio performance. They served bottomless margaritas, fish tacos, grilled lobster, rice, beans, warm homemade tortillas, chips and salsa. Everything was so fresh and delicious.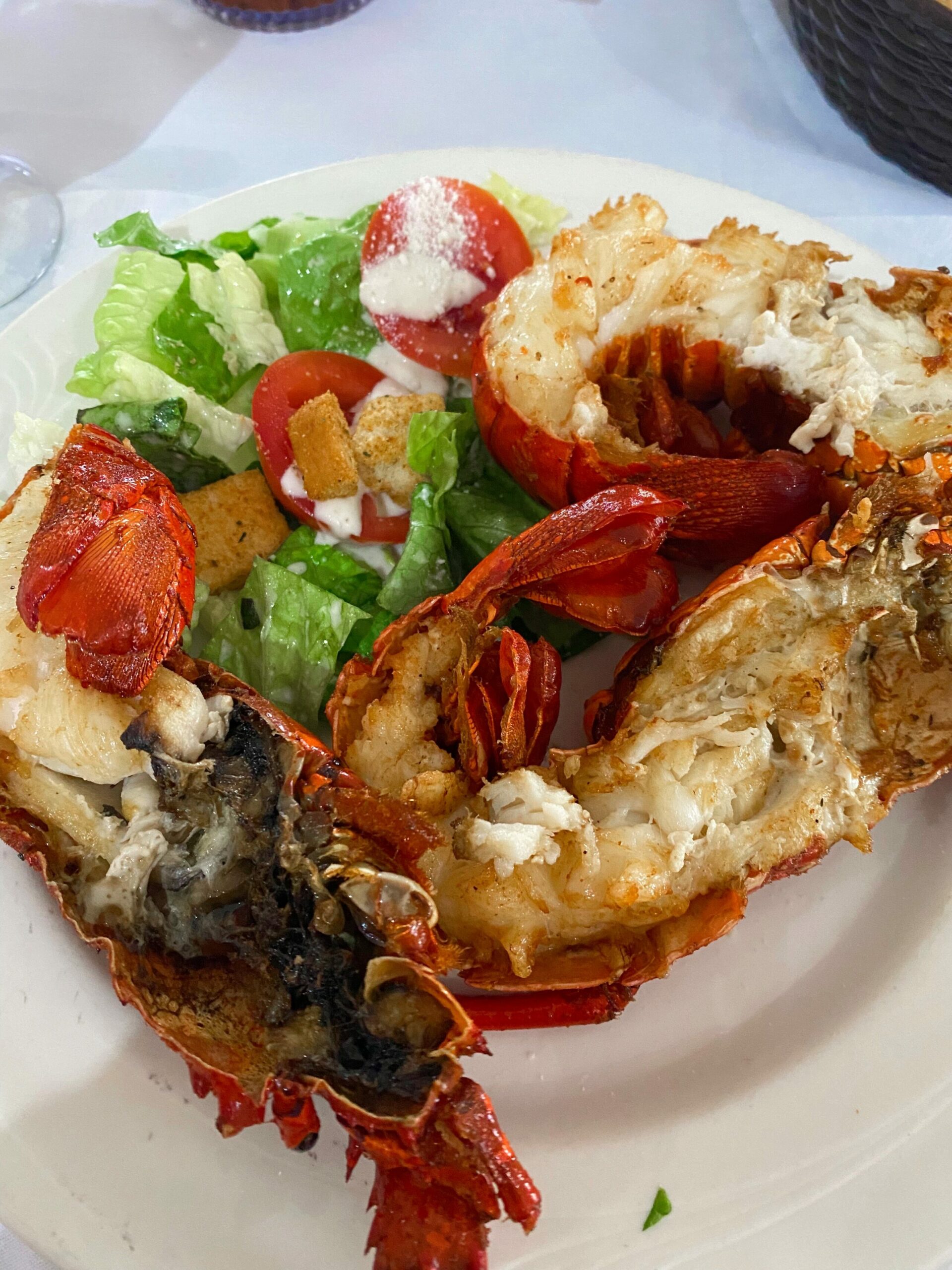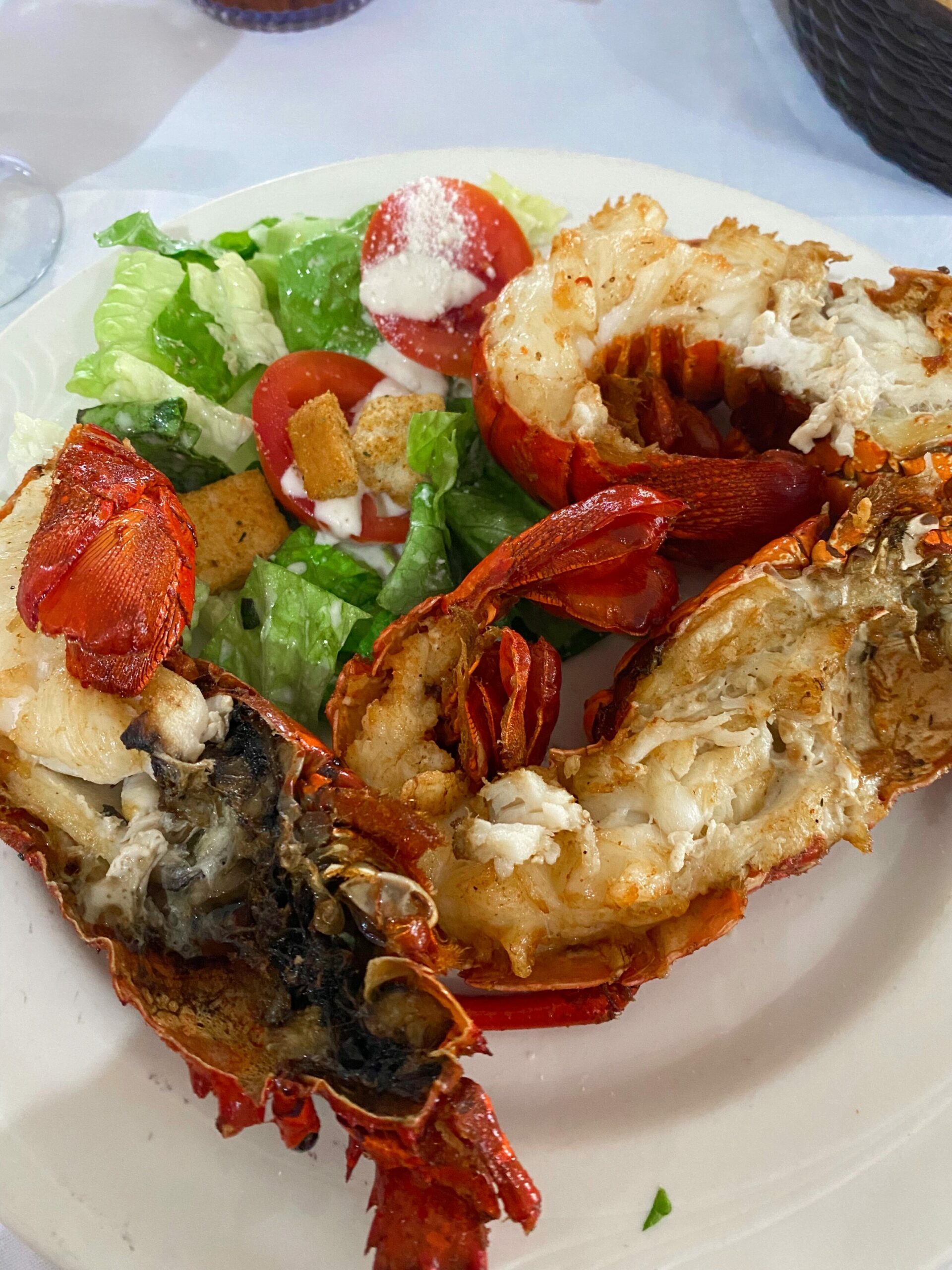 We did some shopping before getting on the bus and back to the port! Dinner the second night was at Animator's Palette (such a fun dining experience as your table's drawings turn into animated characters dancing on the walls), and we followed suit. frozen It was better than the show Liv and I saw on Broadway. We were all tired from such a long day, but we rallied and went to a pirate party on deck, followed by fireworks. It was 11:30pm (12:30am Tucson time!) and we basically had to drag our dancing kiddos off the deck and convince them it was bedtime.
Sunday was beach day, and the kids spent a lot of time bouncing between the kids club, we played bingo (we all take it too seriously haha), the kids did a towel folding class with the dads, and I spent some time drinking cafe lattes, eating rice crispies, and reading a book.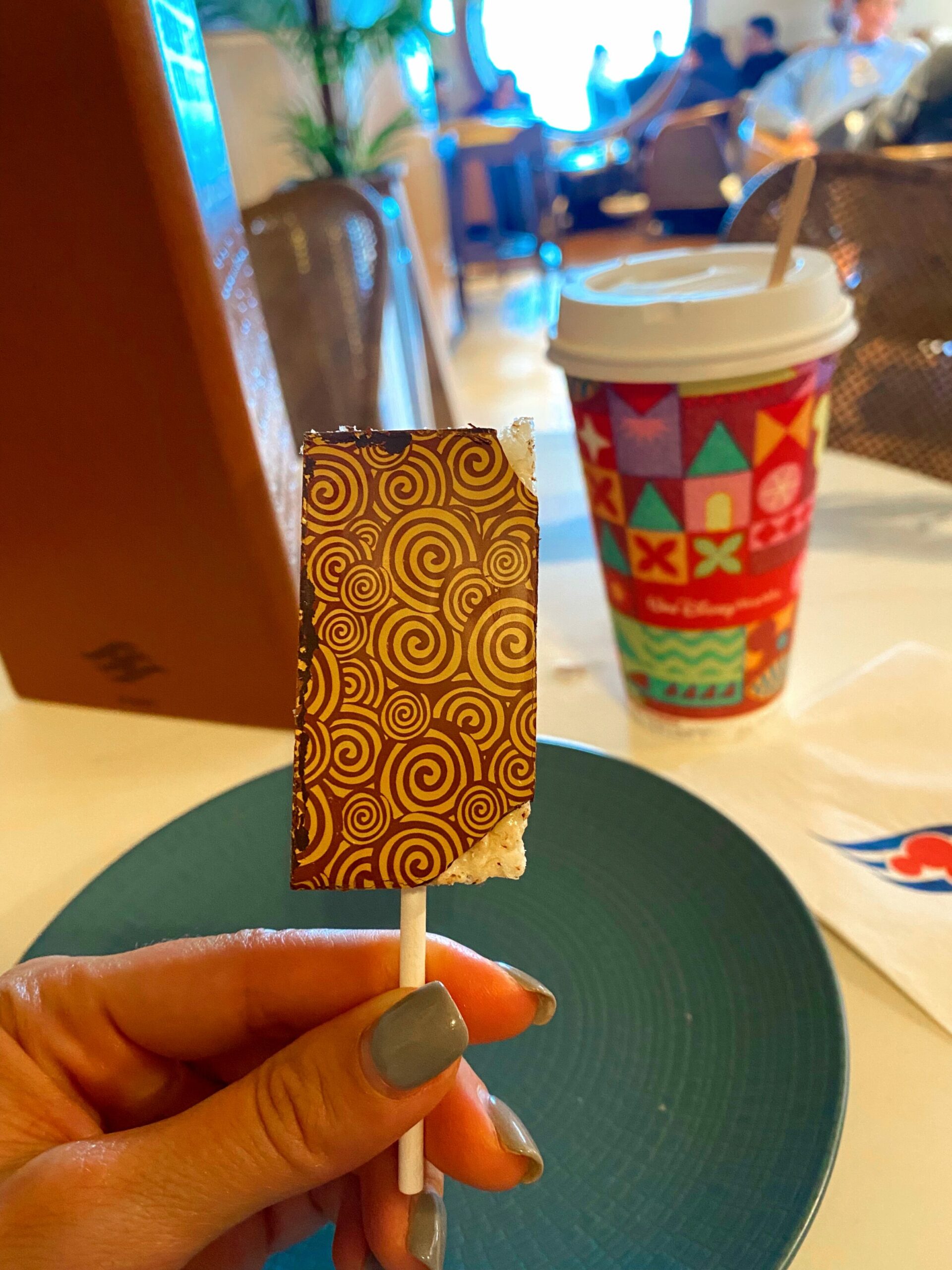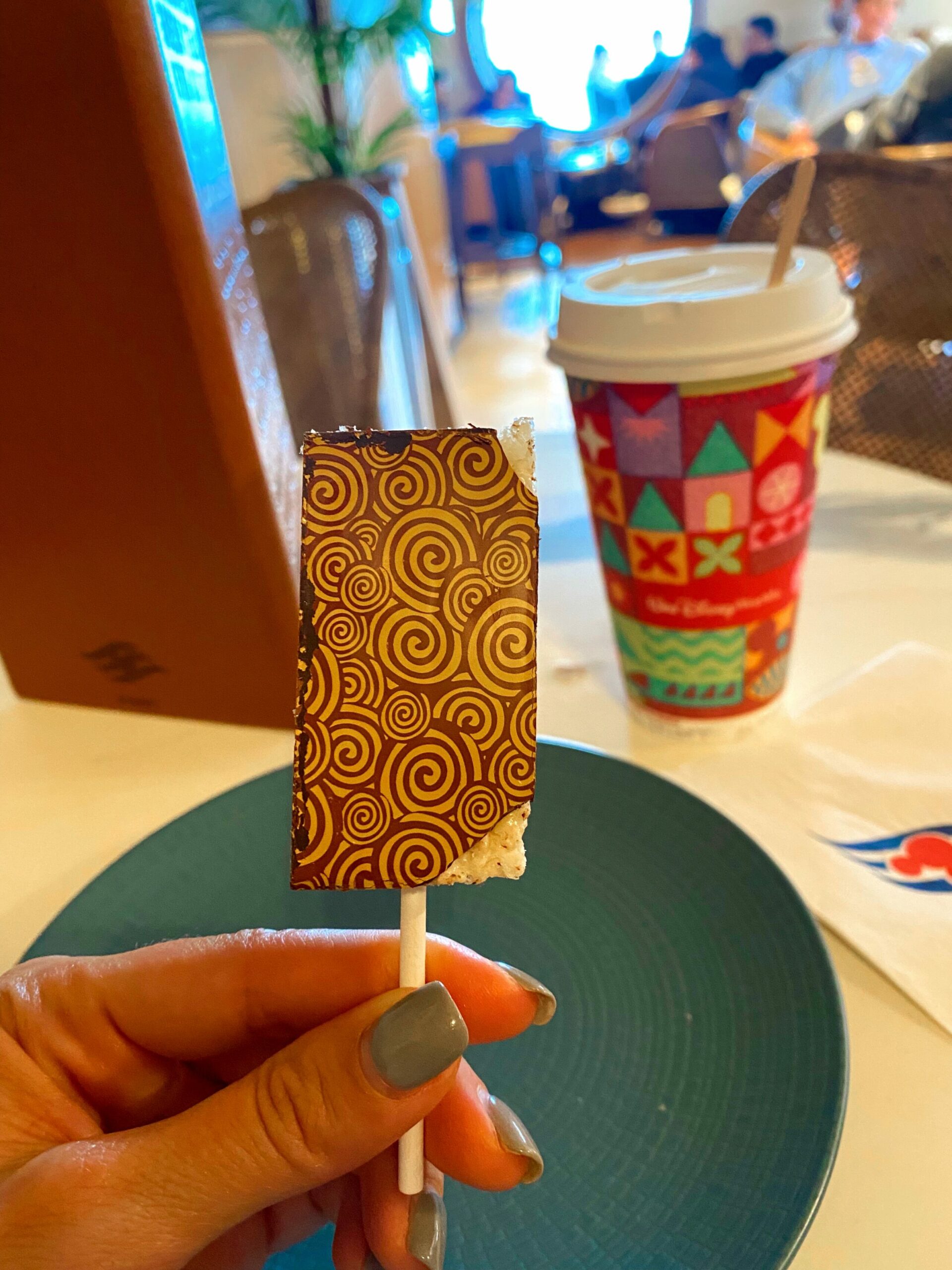 One of my favorite things about our travel buddies is that it's so understated. We usually split up for different activities during the day and then meet for lunch, bingo or dinner. There is no set agenda and we do our work and meet infrequently throughout the day.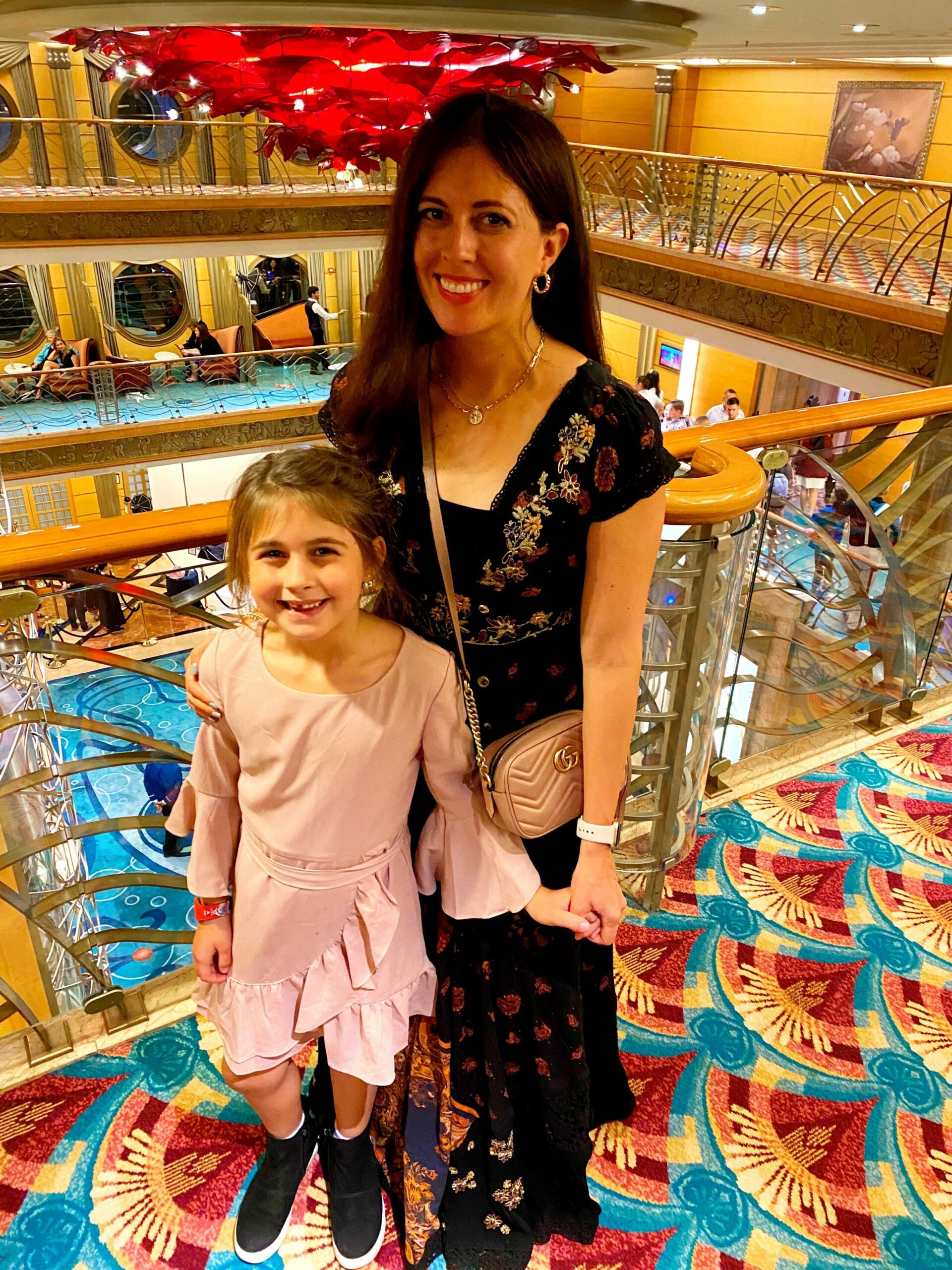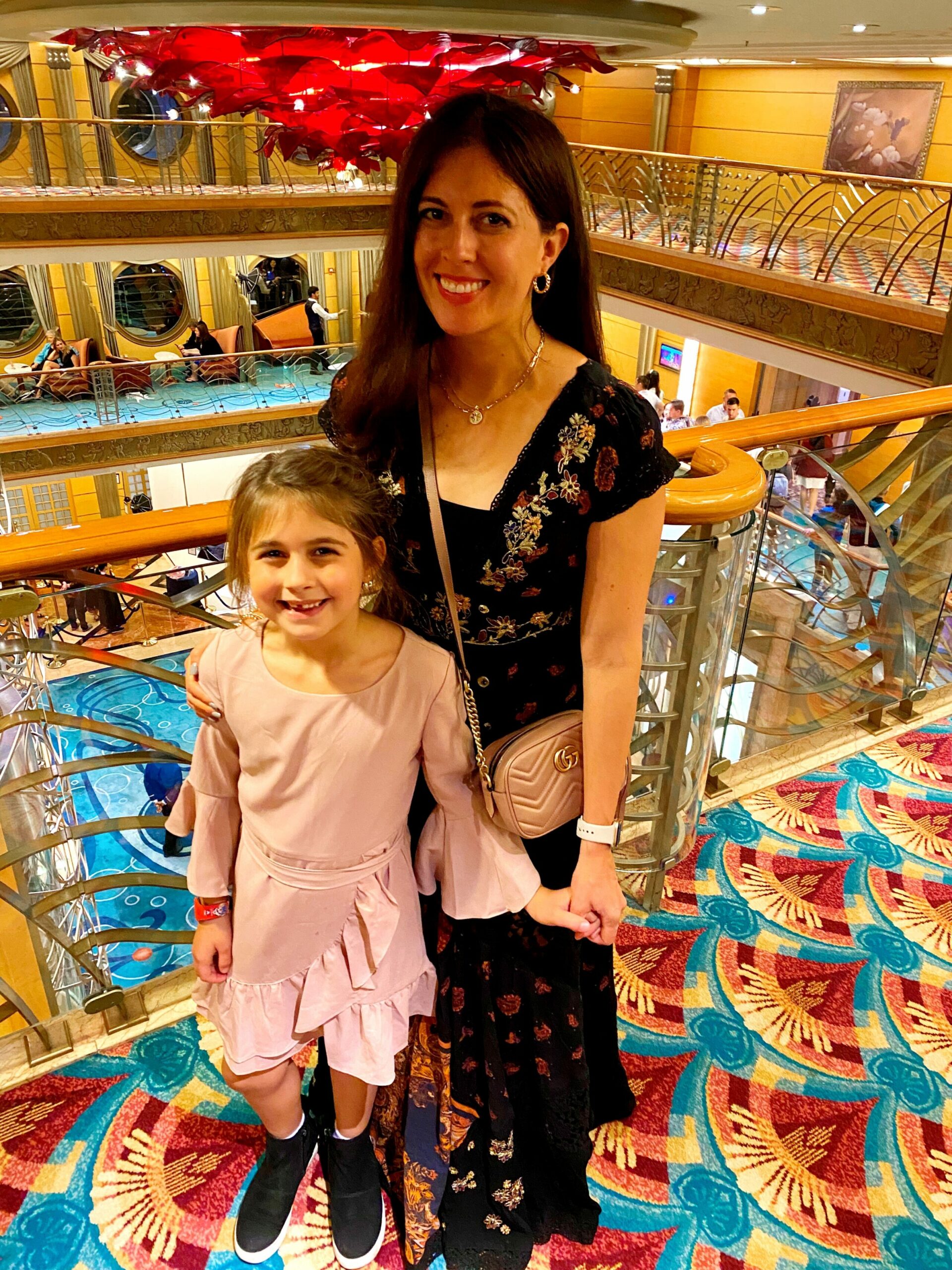 Here is the dress
It's been a few years since our last cruise – our last before the world turned upside down was the Disney Magic to the Bahamas in February 2020 – and it's completely back to normal. I was curious to see if the food quality, service or magic was missing, and it was better than I remembered.
Disney really goes above and beyond. It's mind blowing that they prepare 10,000+ meals a day and somehow manage to plate them beautifully, cook them to perfection and the staff members are so pleasant and wonderful.
Nightly turn-down service, towel animal and chocolates: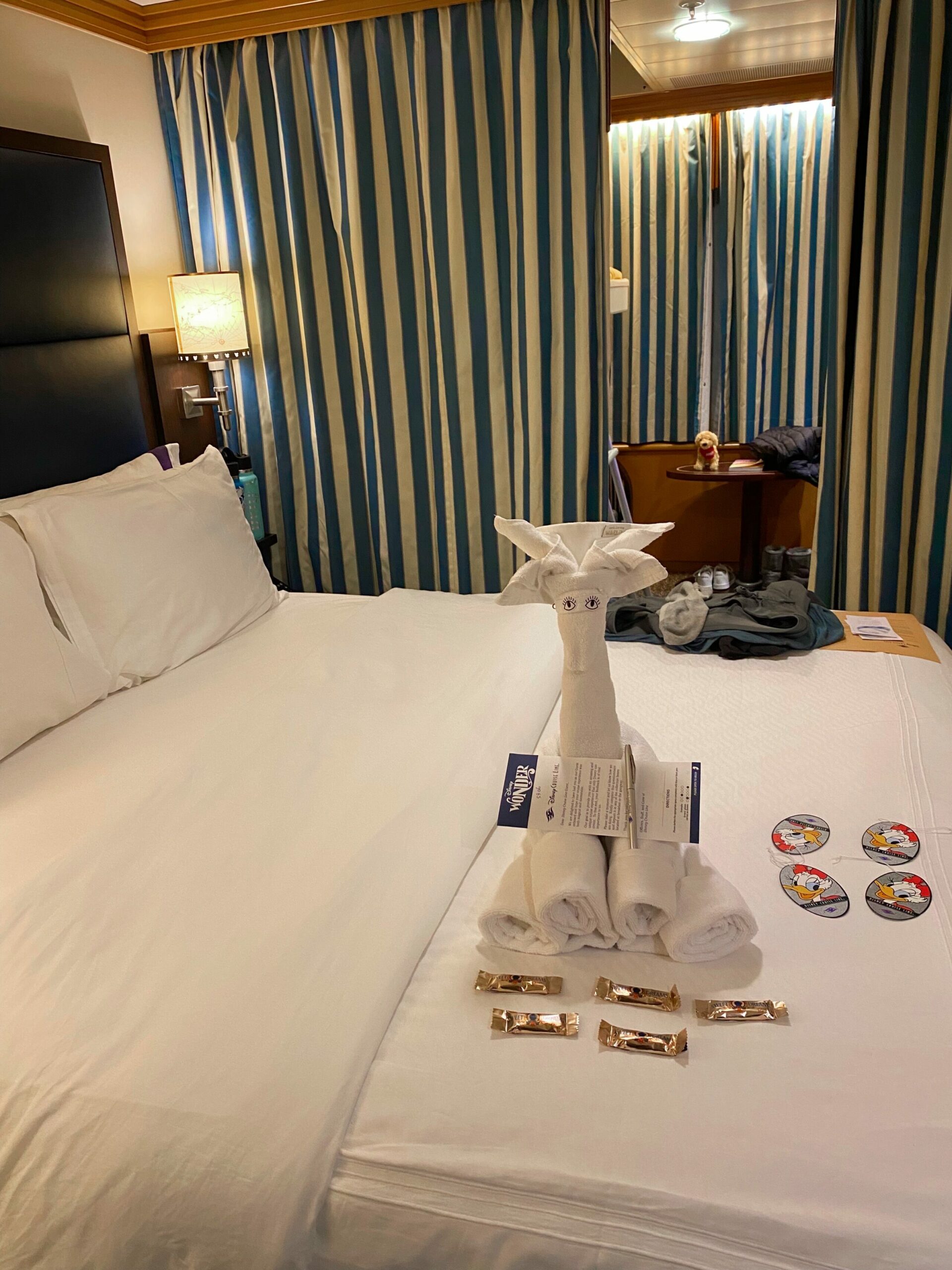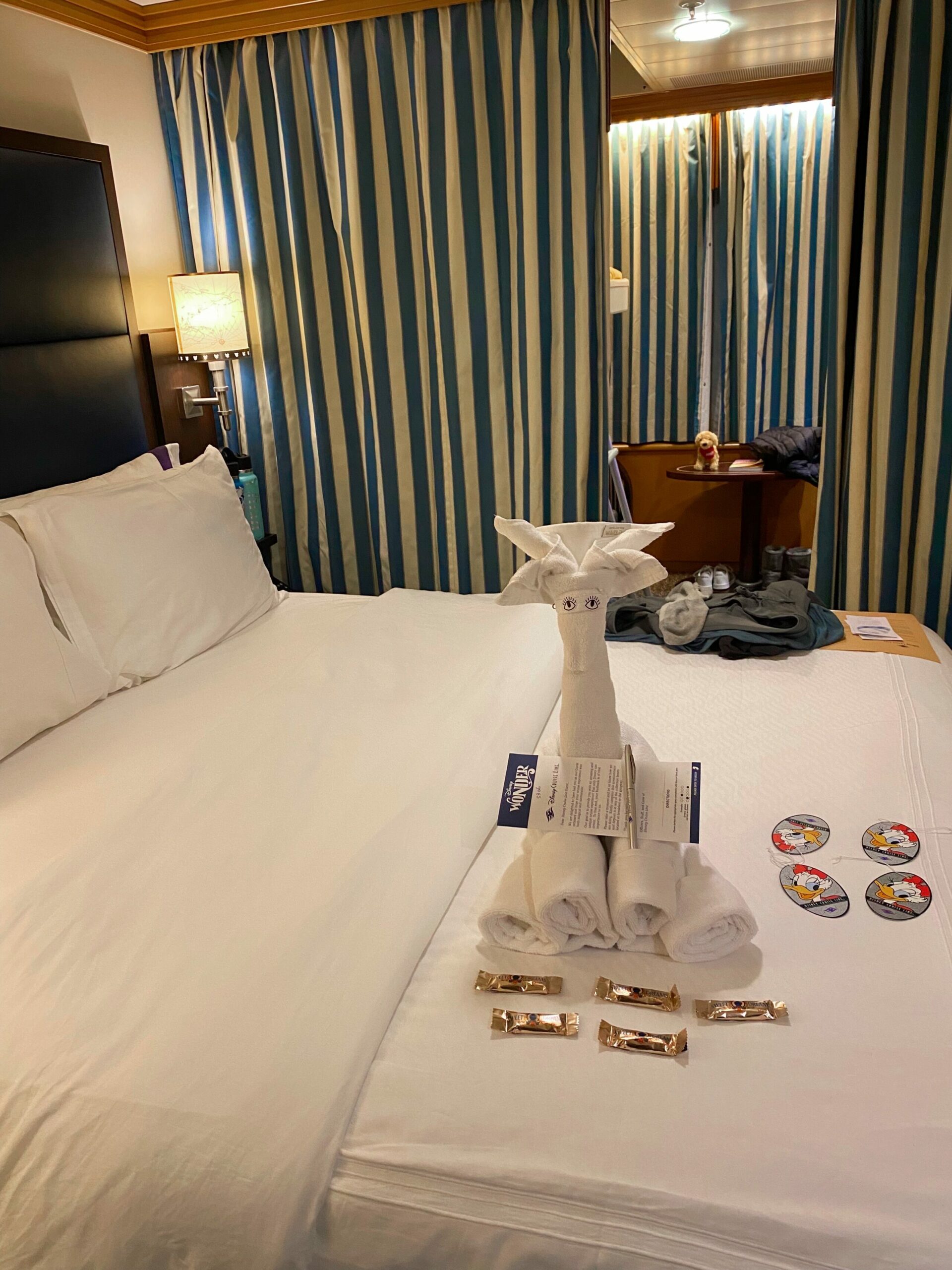 I wish I took more food pictures to show you, but the highlights were the lunch at the cabana (a huge buffet- I loved the Indian food options one afternoon), the endless fresh seafood (I'm pretty sure I had seafood at every single meal),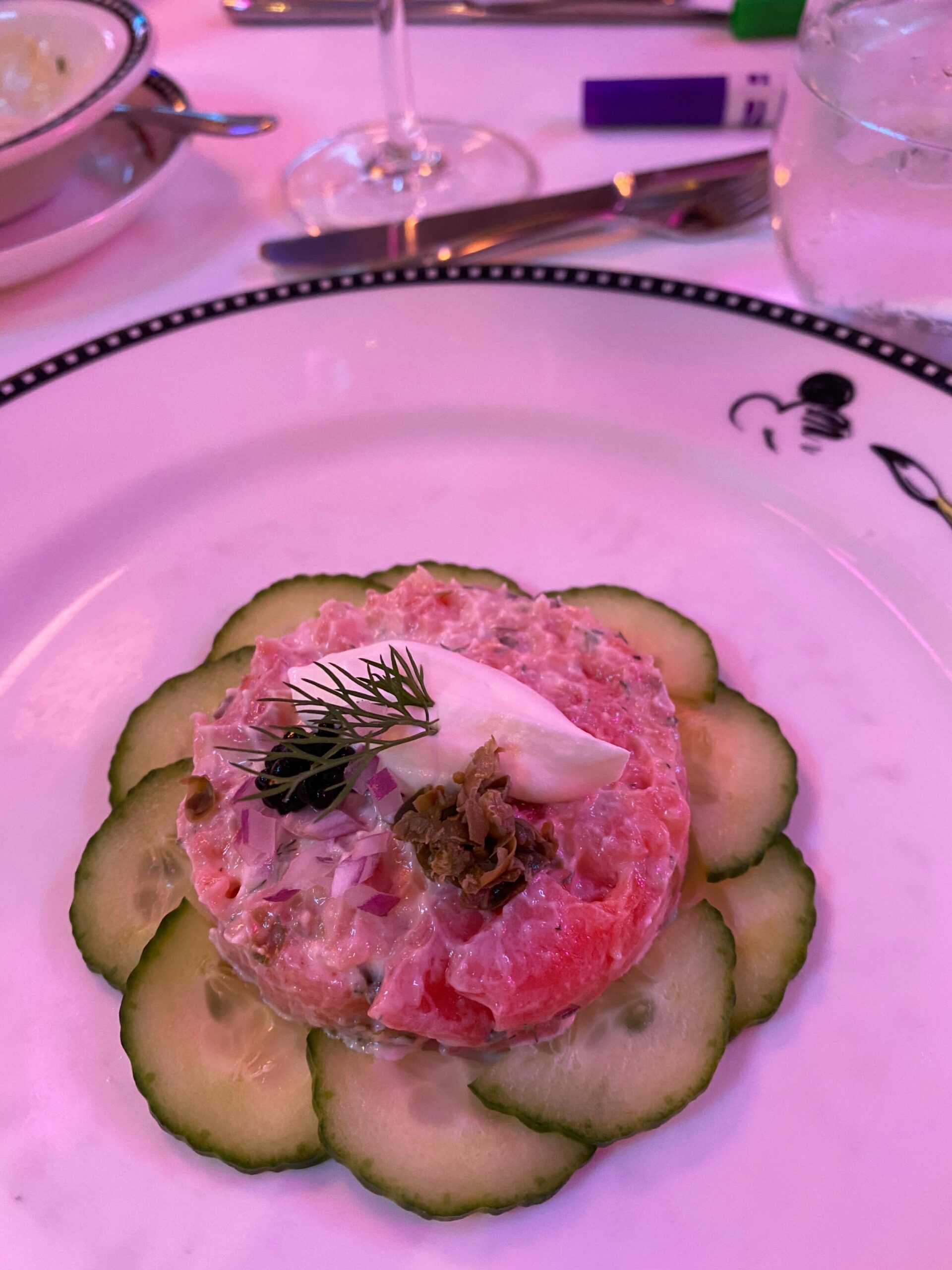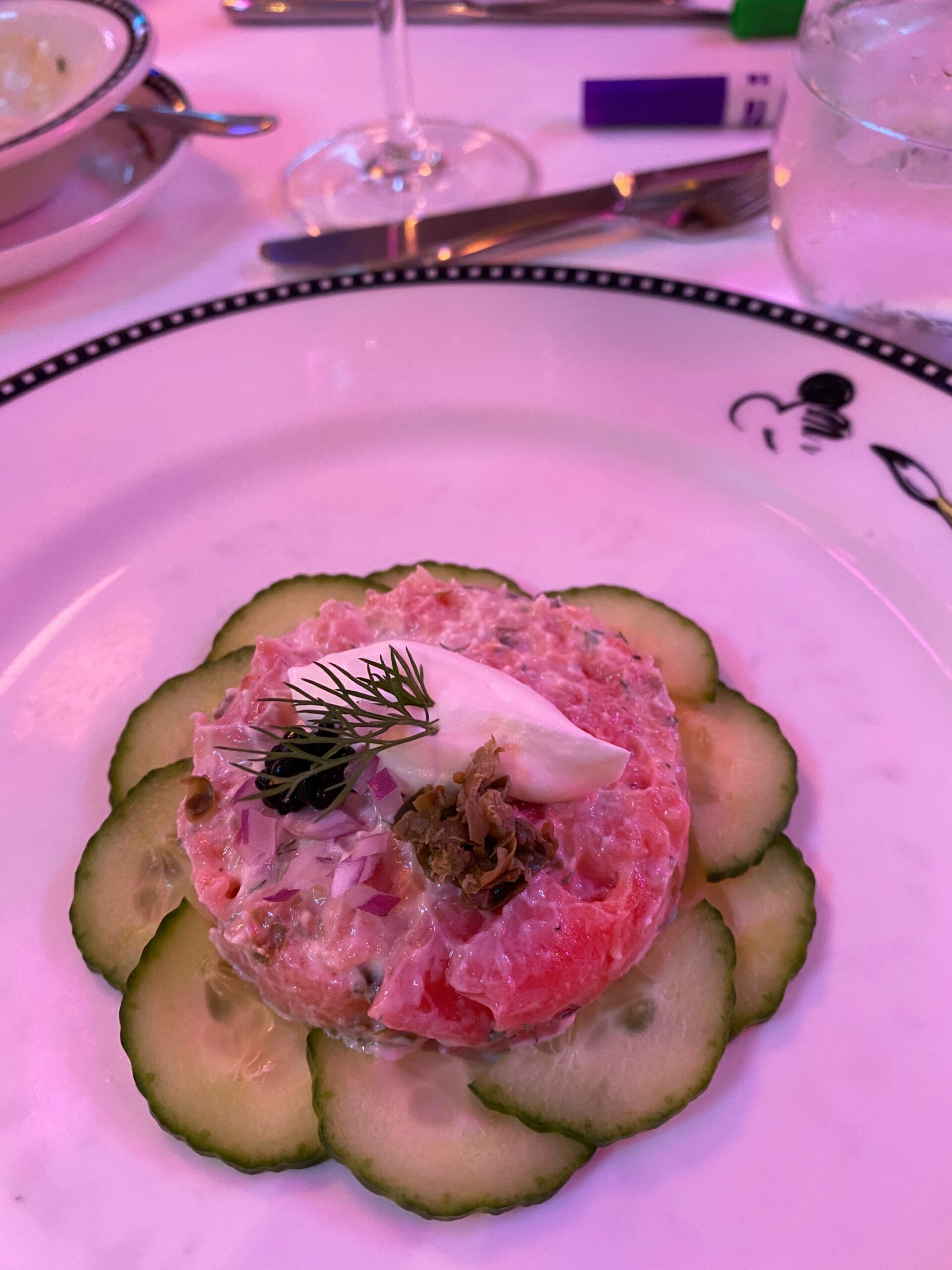 And beignets at Tiana's.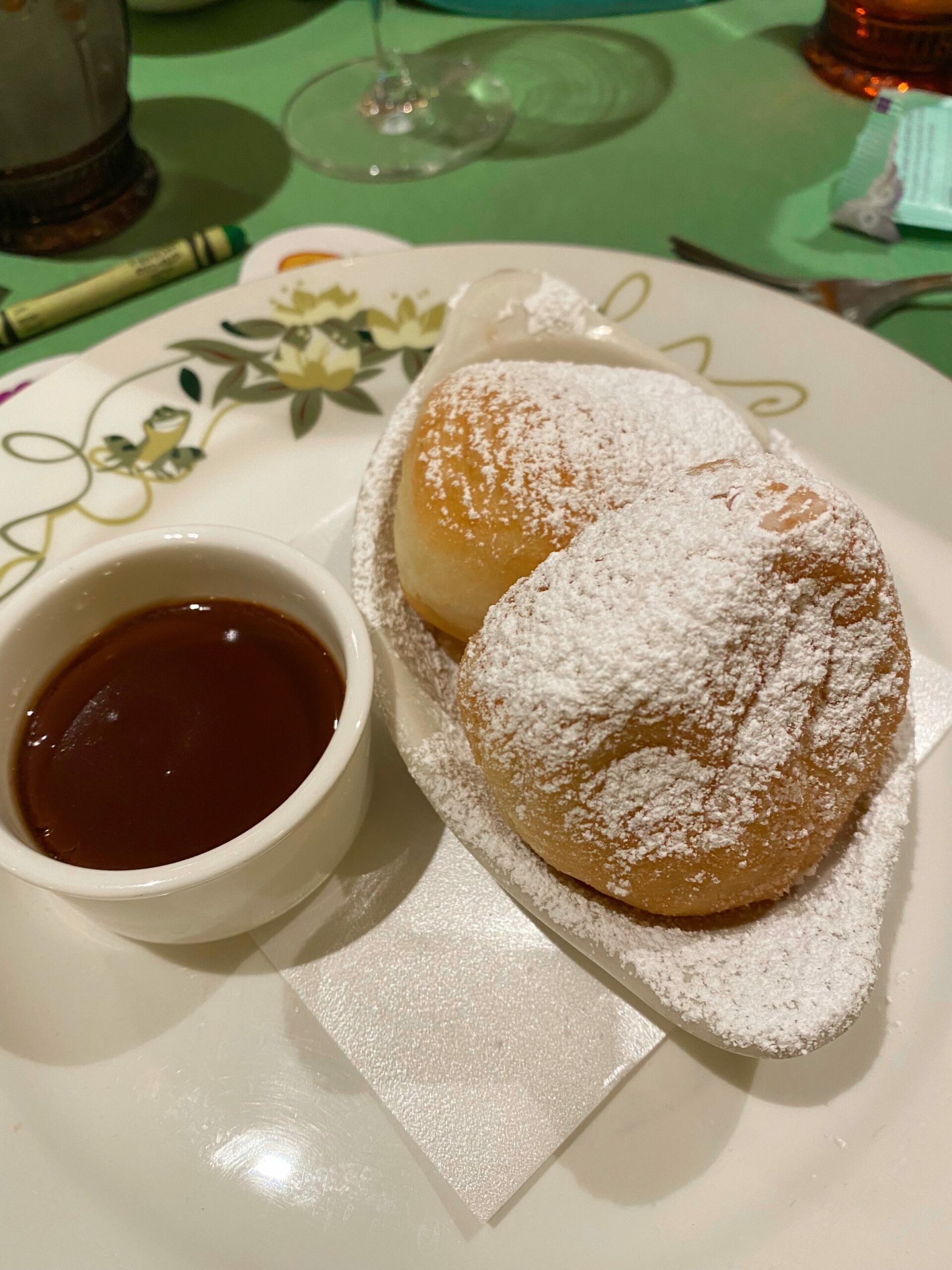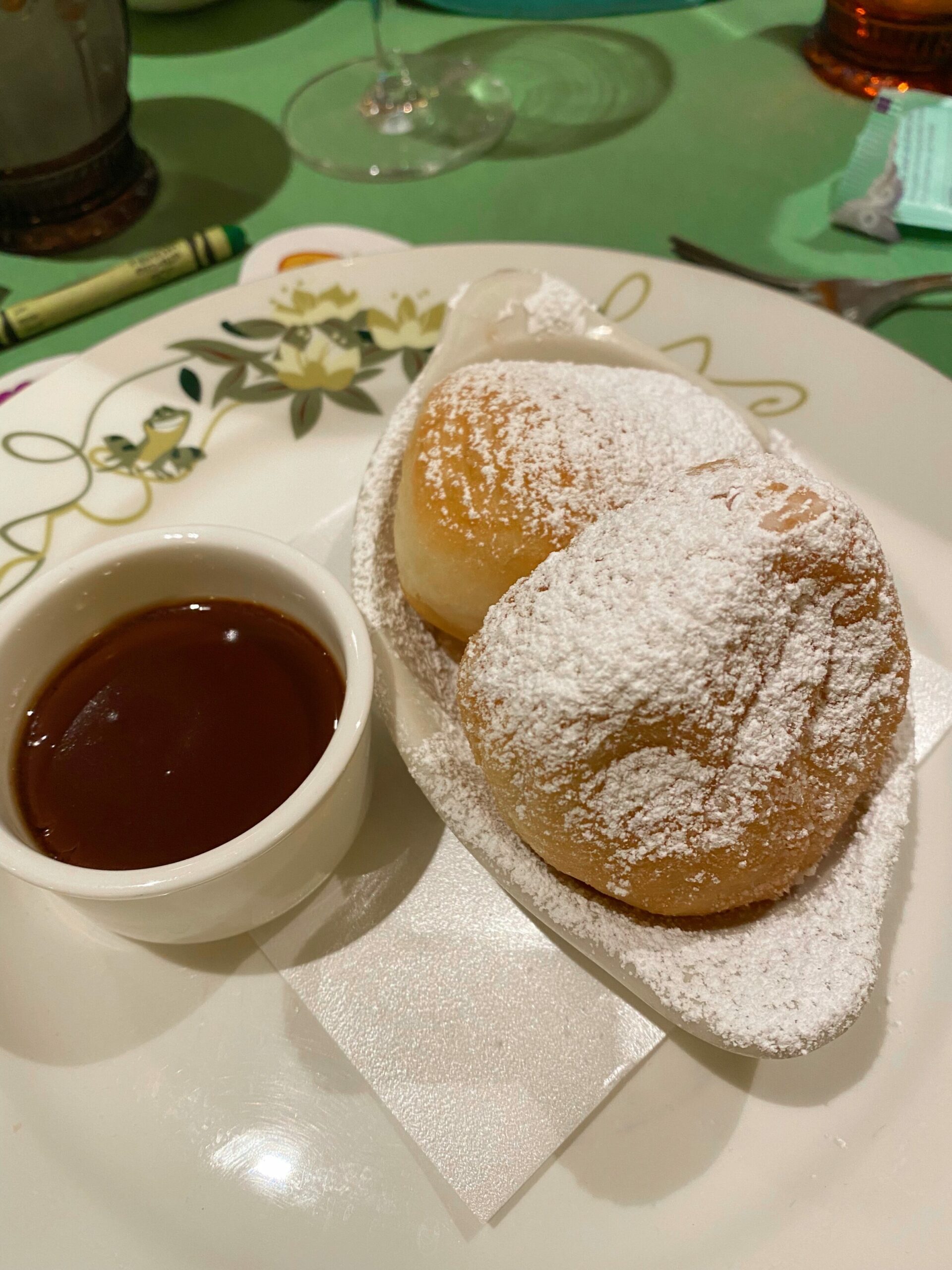 If you have any Disney cruise questions, I'd be happy to answer them for you! Here's a recap to Alaska, our Alaska packing list and a recap of the Magic to Bahamas trip. We already have a placeholder booked for our next Disney cruise, so hopefully there will be another one in the near future. 😉
Are you a cruise fan or not so much? I wasn't sure if I'd like them at first – the rooms were tiny and the thought of being out on a boat at sea freaked me out – but I can tell we're all obsessed.
Hope you have a great day and I'll see you soon!
xoxo
Gina