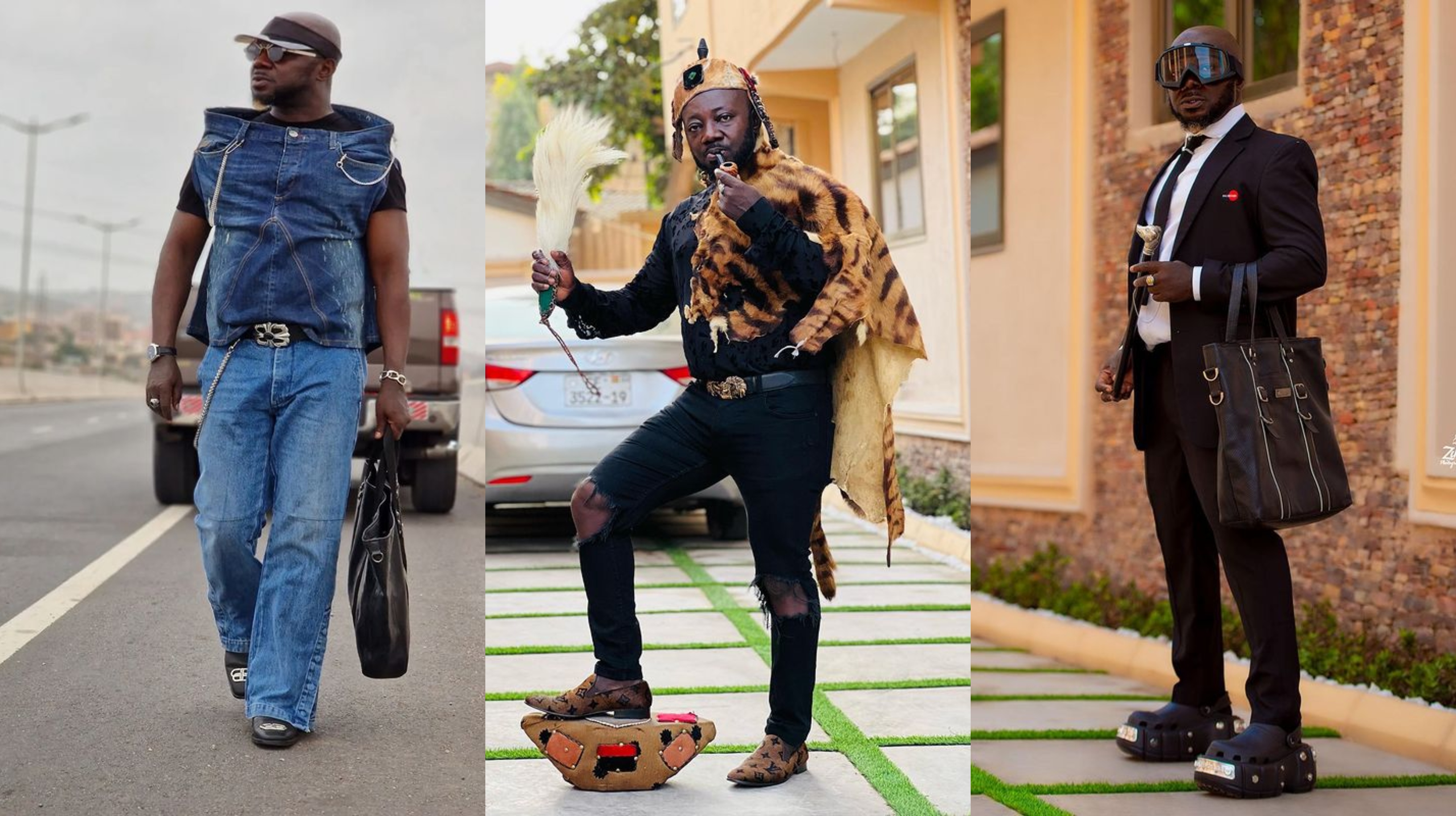 Our very own Ghanaian celebrities have been flaunting many amazing looks lately. Unlike the past, most men today are concerned about their style. They are not afraid to accept and try new trends. Individuals who dare to wear bold clothes stand out in the crowd.
Men can be fashionable too! It's about creativity, color coordination and knowing how to arrange things.
Osebo, real name Richard Brown, first made headlines in the Ghanaian media space when he appeared as the father of Nana Aba Anamoah's baby. Since then, Osebo, who owns a popular shop in Accra, has been in the news a couple of times.
The fashionista is ignoring all criticism and has embraced the culture of men wearing dresses and skirts in Ghana and beyond. He is certainly not bothered by all the ridicule he receives from his critics.
'Zara Man' always sets the tone for new trends. Although Osebo's fashion sense looks wild and edgy, it's surprisingly wearable and stands up to the test
The fashionista has carved a niche for himself which is gradually earning him the title of Ghana's God of Fashion.
A popular shop owner in Accra, who prides himself on being a game changer when it comes to fashion, says it's 'crazy' that his fashion trends don't catch on.
She has announced the unveiling of her clothing line and fashion show.
Osebo says these will come into force in November and December this year.
"Check for the Osebo clothing line by November 15, 2023 and our fashion show by December 5th will be bigger and bigger. What are we waiting for 🔥🔥🇬🇭✔️," the fashionista captioned her post.
His announcement has evoked mixed reactions from netizens. Some can't wait to see their clothing line and fashion show, while others are indifferent as "never seen it before".