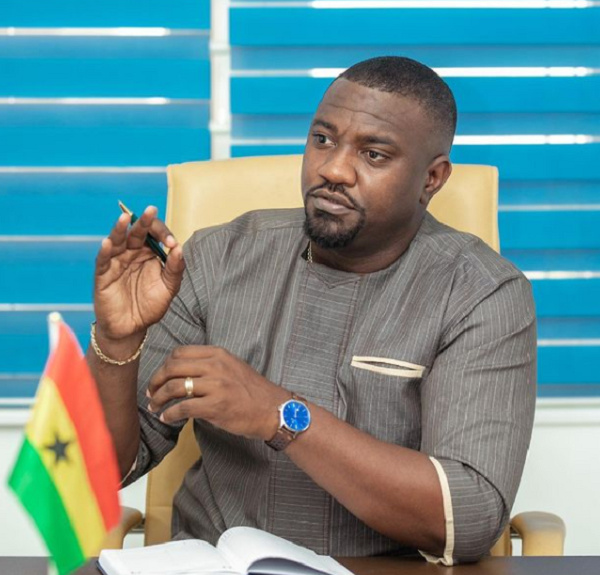 The veteran actor, who doubles up as a politician and farmer, argues that Ghana is in serious economic crisis and there is a need for frugality in every exercise that depends on the national coffers.
"Respectfully we are in difficult times, can you please cancel all state, regional and district independence day celebrations? You can do your usual "fellow Ghanaians" broadcast on TV. This will save us millions of cedis. Thank you very much," Dumelo wrote on his Twitter page on Wednesday, February 1, 2023.
His advice has evoked mixed reactions among his followers, with some agreeing with him and others saying that it is too late to come as preparations for the program are already underway and a lot of money has already been spent.
It was his turn to host the annual Independence Day program scheduled for March 6 in Ho, the capital of the Volta Region, after rotating it in different regions of the country. It aims to remind Ghanaians of the sacrifices made by the country's forefathers to gain independence from colonial masters many decades ago.
Below are some of the responses from Twitter users to John Dumelo's advice:
@ElviYorm: A lot has already been spent. If he comes and sees what is happening, he will be very angry. Funds are being pumped in for the construction of a Youth Resource Center at a separate location for the Independence Day celebrations while the Jubilee Park is still there. Meanwhile that money could have been used to renovate the Ho Sport Stadium appropriately. All the hotels in the city have been crowded with police, military and other security service personnel for a few days now. My worry is, who will bear all these expenses? Even the Youth Resource Center is left to rot after the Independence Day celebrations. Why don't we think before spending recklessly in this country? Or has the IMF money already arrived?
@I_AM-Winter: I totally agree, money can be directed to health sector and pay workers
@Sir_Kwofae: You have a point. But don't forget that it creates a lot of employment. Don't base your argument on the money the government uses to organize the event. But you should think of pure water seller and fanny curd seller among others.
@adenyagh: And this is the first time that the Eve symbol has been used in the Independence Day logo. A little but can be very significant. I have been campaigning for years.
@kofi_wins: You don't wait until now, all the preparations started months ago .. now everything is already in place maybe next year we can rethink it
@DeucesA: Independence Day is about instilling the spirit of "Ghanaian pride" and celebrating our democracy. It has much needed social relevance in these desperate times. Regardless of that, budgeting should be consistent or a different approach to save money.