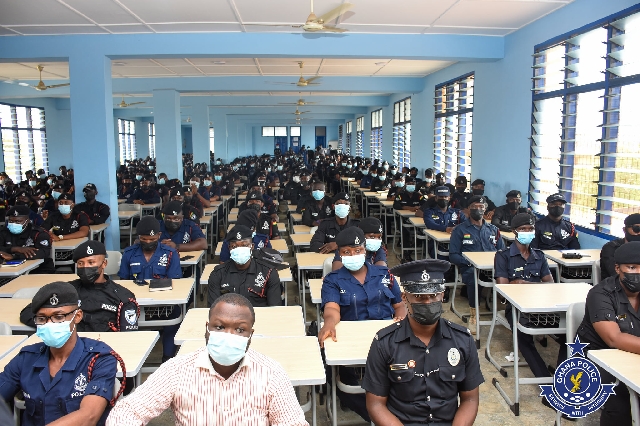 The university administration has rejected claims that some senior officers of the police service had vigiled the exams. According to the UCC management, the exams are written under the strict supervision of experienced invigilators of the university.
A report aired on ADOM TV, Badwam Show on Wednesday, February 22, 2023 indicated the leak of the Ghana Police Promotion Test conducted by the UCC.
But the university, in response to the claims circulating in the media, said: "A careful analysis of the exhibited material shows some inconsistency compared to the test item given to the candidates during the examination."
"The target material is shown as a leaked paper with no question attached to it. Again, it is strange to note that the subject in question appeared two days after the test. How can this be a leaked question?" That was questioned in the statement.
Officials appealed to stakeholders and the public to ignore the malicious publication, insisting that no untoward incident would be done to tarnish its hard-earned reputation.