He explained that Nii Lante Bannerman helped secure the club in the North African country but he reduced his age to 21 and nobody detected it because of his diminutive nature.
The midfielder thought his coach was still young and therefore subjected him to rigorous training which cost him his life.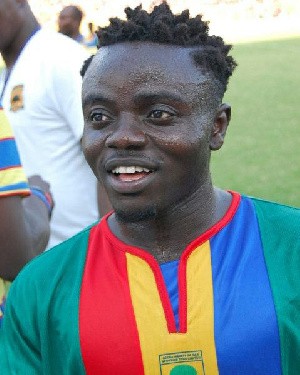 "I was injured and tried to come back. Nii Lante Bannerman wanted to help me, so I started training because I was heavier than what I am now. I went to Egypt and changed my age to 21." He told Dan Kwaku Yeboa on his YouTube channel.
"The coach thought I was really 21 because of my height, so every time we closed training he would tell me to join the under-20 team to train.
"I realized I couldn't cheat nature the way the boys were running and I didn't care. I'd trade my life for money so I had to come home."
Bobby Short last played for Ebusua Dwarfs without any current club and according to him, he left the Cape Coast based team because they could not pay him enough money.
"When I returned home, I joined Ebusua Dwarfs. Anytime they have to pay me there, they use this excuse from the club as a stepping stone for me.
"Meanwhile, I am not a little boy, I have a family and a child to feed. I don't know what stepping stone they are talking about again because it was 600 or 700 cedis in 2018," he added.