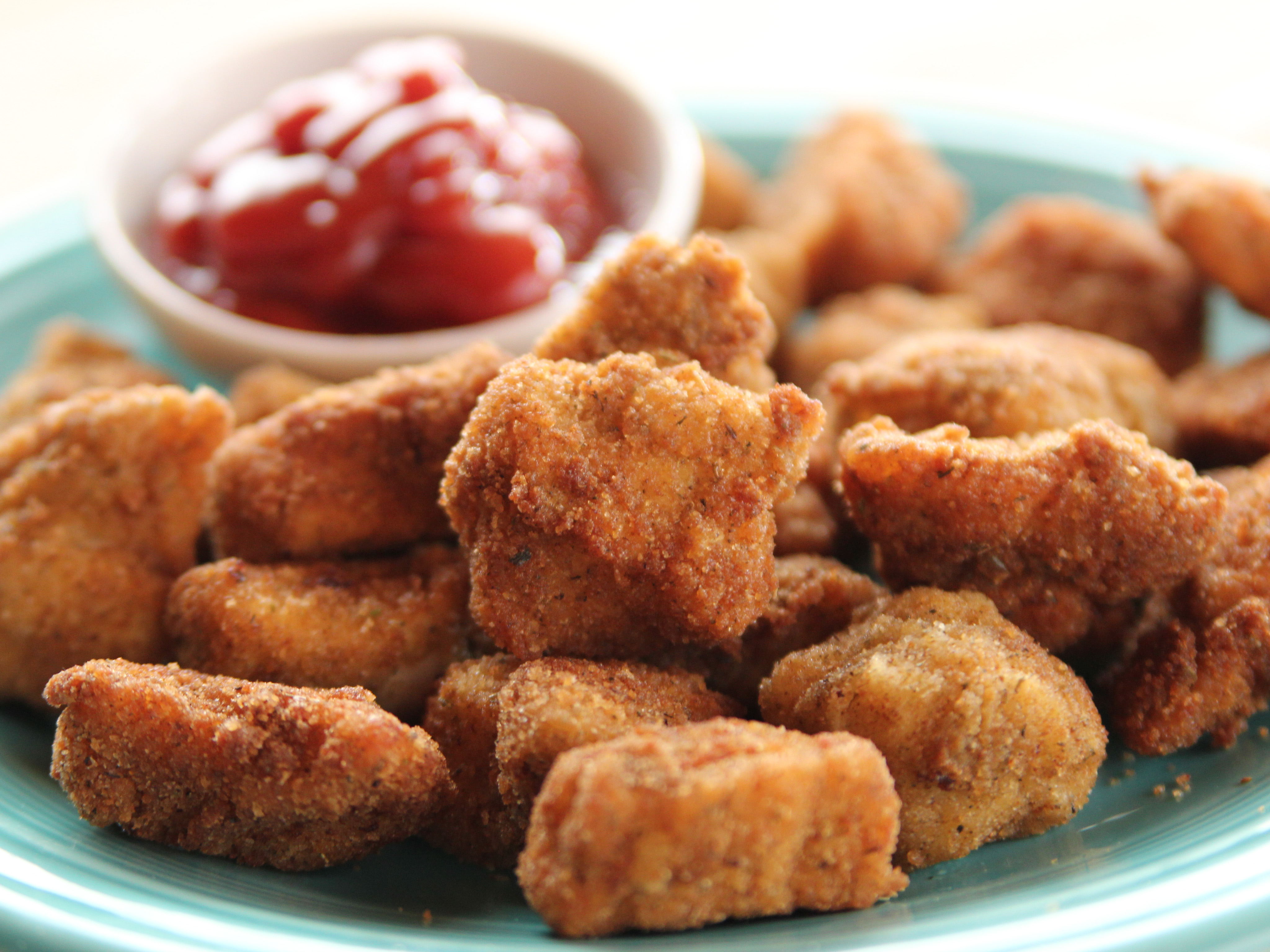 1 to 1-1/4 pounds chicken breast
3-4 cups vegetable oil, or more as needed
Place the chicken in a food processor and blend until the chicken is minced. Next, add the spices, cornstarch and water. Process until combined.
Using a 1-1/2 tablespoon measure, shape the chicken mixture in your hands into a rectangle and place on a tray lined with baking paper and freeze in the freezer for 30 minutes.
Heat about 3-4 cups of vegetable oil in a frying pan or deep fryer.
Cover each nugget in flour, then dip in egg, and finally coat it in breadcrumbs.
Fry the nuggets in batches, if necessary, in oil for about 6-8 minutes.
Remove to a paper towel-lined platter or tray to absorb some excess oil before serving.