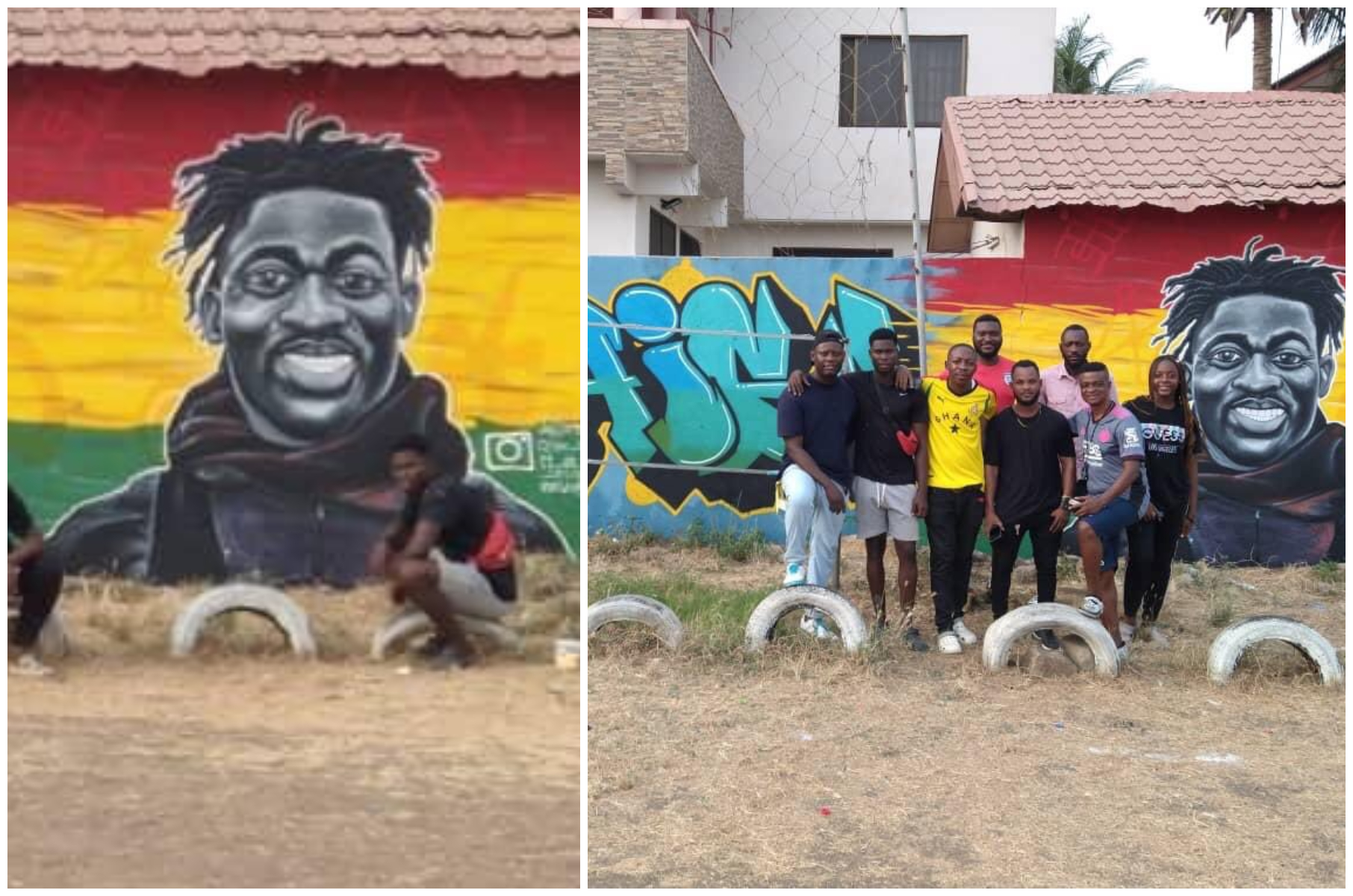 Atsu was confirmed dead last Saturday after his lifeless body was pulled from the rubble of the earthquake in Turkey.
It follows days of intense searching after a devastating earthquake hit Turkey and Syria two weeks ago.
Tributes have poured in from far and near with many expressing their condolences to the footballer's family and loved ones.
The mural of the deceased footballer is the latest gesture to appreciate his benevolence and all that he gave to society while he was alive.
Meanwhile, on Monday, Abedi Ayew Pele and his family visited the bereaved family and donated some items to them.
More former players also visited their deceased colleague's family home on Tuesday and interacted with them.
Asamoah Gyan and Sulle Muntari are among the group of footballers who visited the family of the late Christian Atsu.
Former Black Stars players Bafur Gan, Emmanuel Agyamung-Baadu and Haminu Dramani were present.
Atsu's body reached Ghana on Sunday evening, a short ceremony was held at the Kotoka International Airport VIP lounge to welcome the body.