"If a national cathedral is being built for the right reasons and inspired by God, not one mortal entity or another can stop it from happening," he said.
In an interview with GNA, Rev. Koranteng explained that he kicked against his badly inspired vision and confused his language. And on this critical national agenda God placed the responsibility of trusting to do His will.
He said: "However, if it is not from God then it is a fruitless endeavor and whatever opposition it may face and whatever accusations the protest or building belongs to God will be completed regardless of how long it takes to complete it. Scandals may be connected with it."
He cited the 2,000-year-old St. Peter's Basilica in Rome as an example to further explain why Ghana needs to build a cathedral.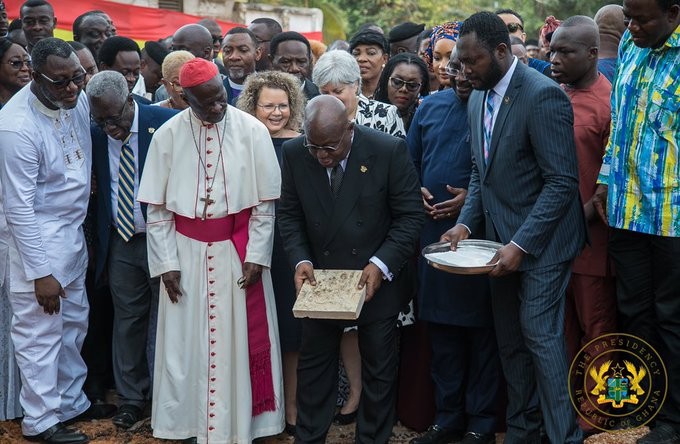 Meanwhile, former Auditor-General, Daniel Yao Domelevo advised President Nana Addo Dankwa Akufo-Addo to use his own money if he really wants to build a national cathedral for God.
According to him, since President Nana Akufo-Addo promised God the National Cathedral before he became president, he should use his money to redeem that promise and not money from the state coffers.
A national cathedral, the president explained, is more than just another piece of infrastructure or a national monument.
However, Nana Addo has reiterated that despite the criticism, it has been decided to build the National Cathedral.
He said that he will not be deterred by inappropriate words and will do everything within his power to complete the project.