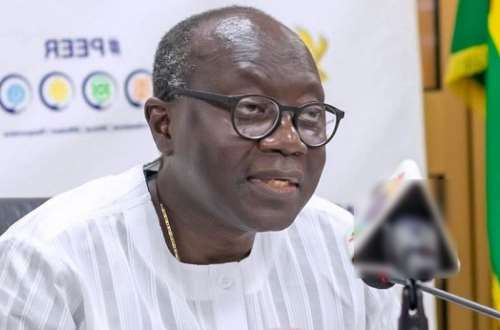 As a result of Ghana's economic struggles last year, the country's government came up with the idea of ​​restructuring its domestic debt exchange, an idea that was praised at the time.
The idea followed Ghana's success in securing a staff-level agreement with the International Monetary Fund (IMF) for a $3 billion rescue package in December 2022.
However, since then the country has not been able to fully actualize the domestic debt swap program. The country's finance minister, Ofori-Atta, revealed via Twitter that the exchange will be expanded for further engagement of partners.
"Consensus building is key to Ghana's successful economic recovery," He said.
This puts a dent in Ghana's plans to secure a $3 billion bailout from the IMF, as the international body noted that its approval for the loan is pending a comprehensive debt restructuring program by Ghana.
Last week, the country offered its 2023 bond holders to pay a 2% cash fee in exchange for registering for the exchange, an initiative that did not register a vote.
"Ghana has spent a lot of money to fix the problems it has had with its banks since the 2014-2015 crisis, so you want to think very carefully to avoid putting them at risk." said Gregory Smith, emerging markets fund manager at London-based M&G Investments.
Since last year, the Ghanaian administration has continued to insist that the IMF's $3 billion loan is a very important part of solving the country's economic problems.
However, the idea was not very popular with the common people and was a source of frustration for the country's parliament.