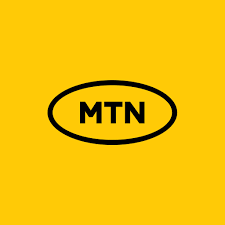 MTN said it received the notice this week
The company said, "MTN Ghana believes that the outstanding taxes have been paid during the assessment period and MTN Ghana is determined to vigorously defend MTN Ghana's position in the assessment"
Africa's biggest wireless carriers are increasingly embroiled in tax disputes on the continent.
MTN emerged victorious in a 2020 standoff in Nigeria, after a 16-month battle forced the government to drop a $2 billion claim for back taxes.
More recently, Vodacom Group Ltd. has been embroiled in a controversial tax demand in Congo that has seen the government close and freeze parts of its offices.
GRA spokesperson Florence Asante said she could not immediately comment when contacted by phone.
Ghana, which has lost access to international capital markets due to ballooning debt and debt service costs, last month suspended interest payments on its external debt. The nation is trying to restructure its obligations to finalize a $3 billion bailout from the International Monetary Fund.
MTN said in a statement that the GRA began an audit of its Ghanaian business in 2019 to look at the "reliability and completeness" of revenues declared over five years. MTN said the GRA has not provided the entity with any guidelines or standards regarding its new audit methodology.
"MTN Group and MTN Ghana will continue to engage with the relevant authorities on this matter and MTN remains firm that MTN Ghana is a tax-compliant corporate citizen" The company said. its bank accounts.
The company said the Ghana Revenue Authority used third-party consultants and a new approach.
"MTN Ghana strongly disputes the accuracy and basis of the valuation, including the methodology used in conducting the audit" The company said.