He said NPP members who supported Nana Addo to become the flag bearer and win the presidential race in 2016 are hypocrites who did not support former Trade and Industry Minister Alan Kyrematan.
He made this known to the media in Accra on Monday, January 30, 2023 and said that Alan should be the presidential candidate of the NPP on the same principle that Nana Addo was made the candidate of the party.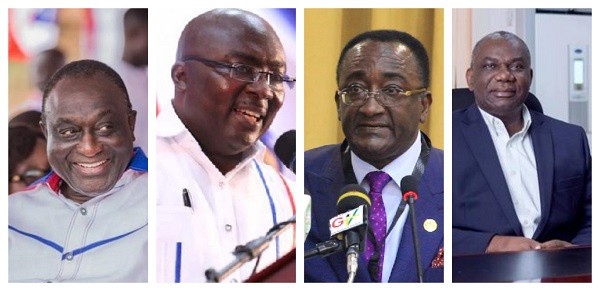 According to him, it is time for Alan to lead the party in 2024.
"Is Honorable Allan Kyrematan not fit to be President? Is Allan Kyrematan incapable of governing Ghana? I don't think the answer is yes," he said.
"Anyone who supported President Akufo-Addo then and today chooses not to abide by the same principle, I call them hypocrites and I do not mix words.
"For the same reason, I think we are in that situation today, it calls for people to understand that if we tell Alan it is not his time, if we all stand behind President Akufo-Addo and today you are coming back and say it is not Alan's time, I don't know whose time it is," He said.
Meanwhile, a new national survey conducted by Global Info Analytics found that Vice President Dr. It has been revealed that Mahmudu Bawumia and Alan are in the race to lead the party.