Sharing a DIY hand soak recipe that you can use for dry hands this winter.
Hi hi! How are you today?? I do a quick workout and spend the rest of the afternoon studying for IHP. I would like to complete phase 2 in the next couple of months. I hope you have a wonderful day ahead! Thank you so much for all the lovely and heartfelt comments on my last post. You are all amazing and I would love to read more about your journey.
For today's post, I am sharing a recipe for a DIY hand soak that will give you a little spa experience at home and soothe dry hands. My hands have been very dry lately. I think the weather can't make up its mind – we're 30 degrees one minute, and then 75 – and my hands and skin are feeling the effects of the cold weather, using the heater, and extra hand washing.
Dry, chapped hands can be painful and intimidating, and hand soaking is one of the best ways to soothe and moisturize dry hands. It's a great way to pamper yourself at home, and there are plenty of DIY hand soaks you can make. Today, I'm sharing my favorite DIY hand soak that's effective for dry hands, smells beautiful, and includes ingredients you already have in your fridge and pantry.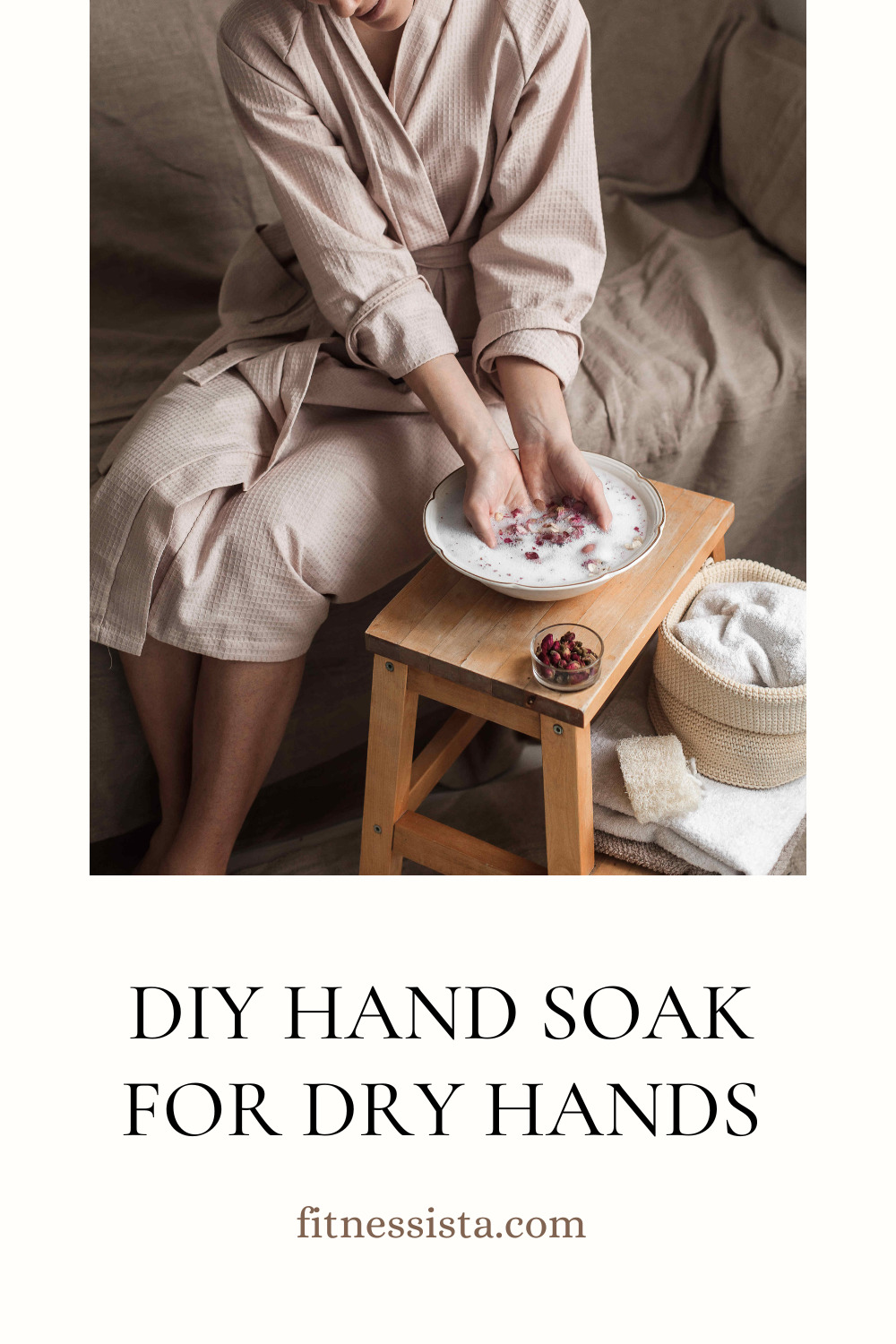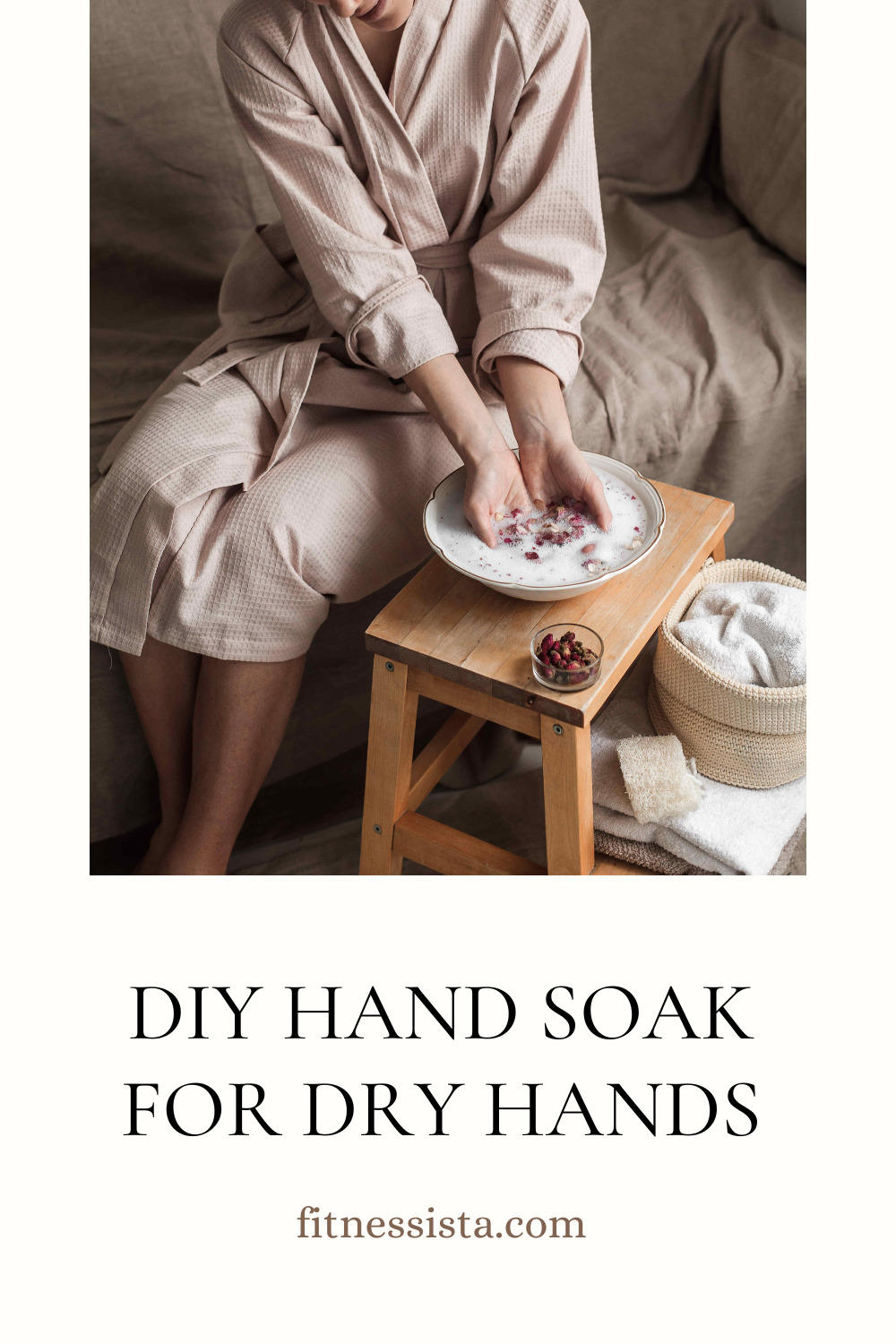 DIY hand soak for dry hands
If you're experiencing dry skin this winter, you don't have to buy crazy expensive socks. You can make these yourself if you understand why hands get dry, so you know what fixes them!
What causes dry hands?
Dry hands can be caused by many different factors, including aging, weather, irritating products, long hot showers (with lots of scrubbing), washing dishes (those dang dishes), and exposure to chemicals. To help mitigate the effects of these substances, be mindful of the irritating products on your hands; Choose gentle products. Frequent hand washing and dish washing can strip our body of its natural oils, so wear gloves when you are exposed to cleaning and chemicals and moisturize your hands after washing. If you notice that your hands are showing signs of aging, you can try using the same serum on your hands that you use on your face and remember to add SPF. For a gentle hand sanitizer that kills germs while moisturizing, check this out.
This daily hand lotion is my all-time favorite; It is a bit on the pricey side but I have noticed a huge difference in my skin texture.
Moisturizing hand soak recipe
Ingredients:
1 1/2 cups warm water
1 teaspoon of baking soda
1 tablespoon of olive oil
4 drops of lavender
Optional: 1/2 cup milk (full-fat goat's milk or cow's milk)
Instructions:
Whisk all ingredients in a medium bowl until blended.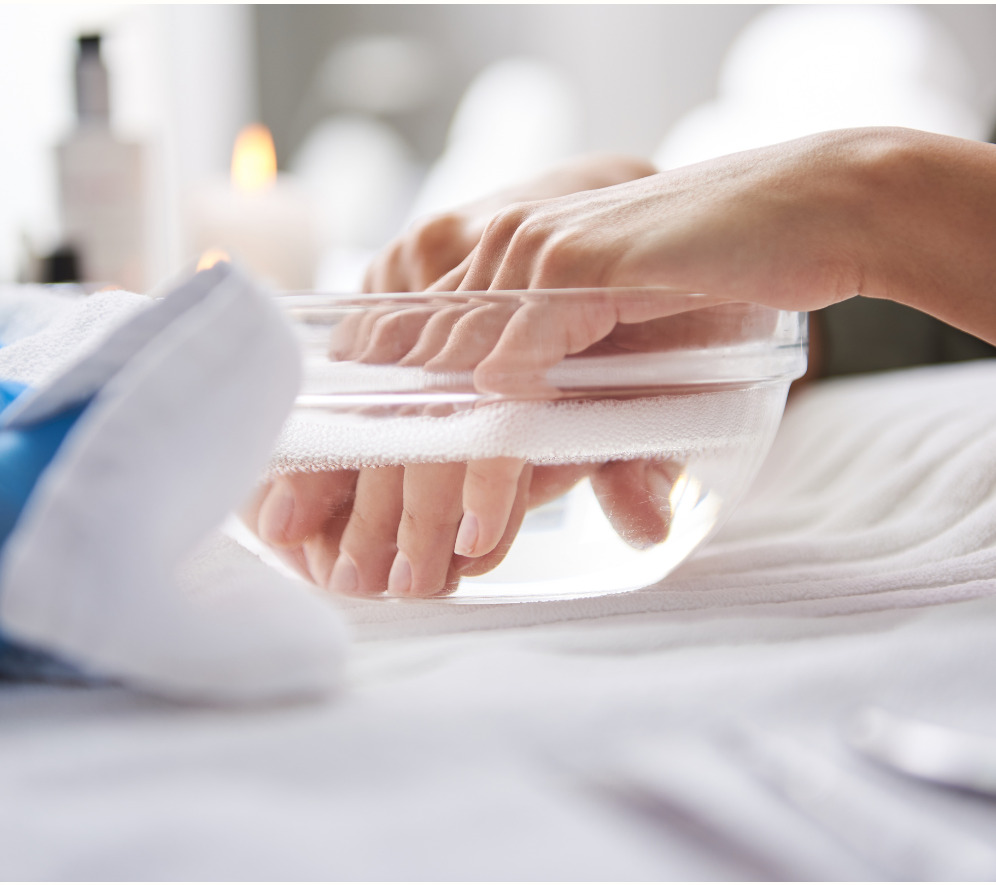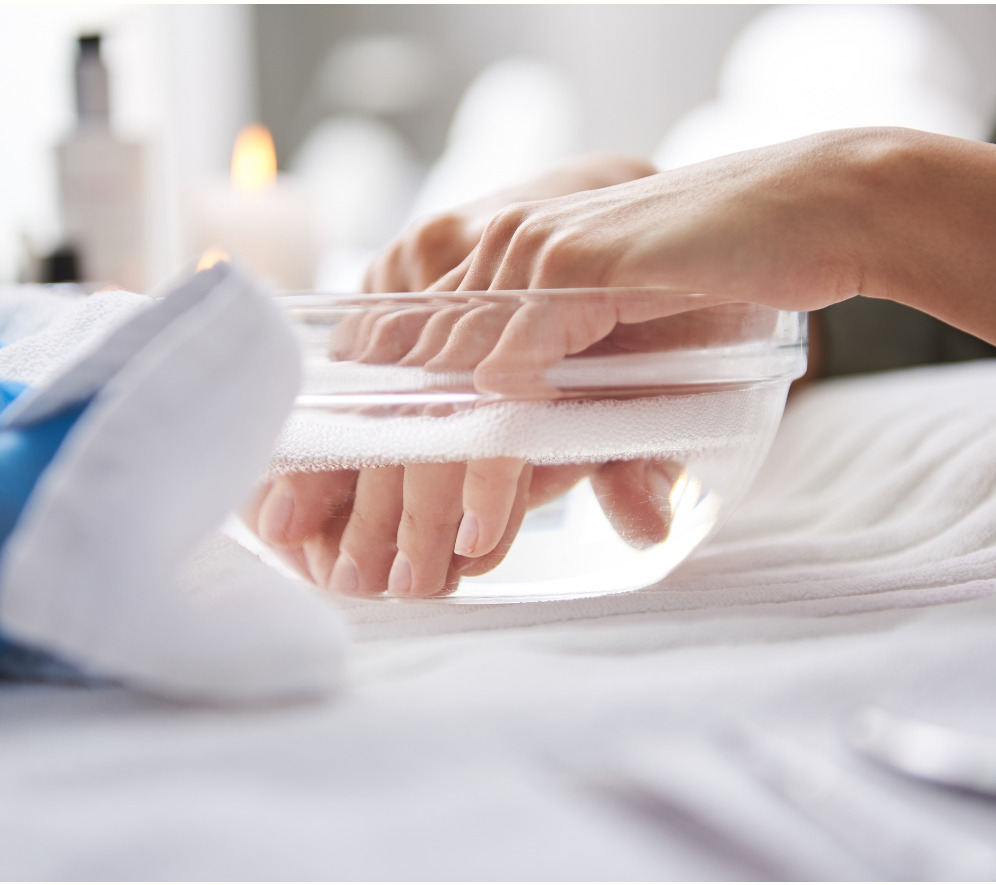 (stock photo used because you don't need a close-up of my dinosaur hands)
How to soak your hands:
Soak your hands for 10 to 15 minutes, and follow with a hand cream.
For even better results: Try this hand soak and immediately follow with a moisturizing hand cream. Pop on some light cotton gloves and lay them on your hands. When you take them off in the morning, your hands will be moisturized and super soft!
If your hands are very dry and cracked: Try a cream made for animals – seriously! It is formulated for cow's udders and contains vitamins, aloe vera and rave reviews.
So, tell me, friends: any amazing beauty DIYs lately? Share the love in the comments section! And definitely try this DIY hair spray if you haven't already.
xoxo
Gina