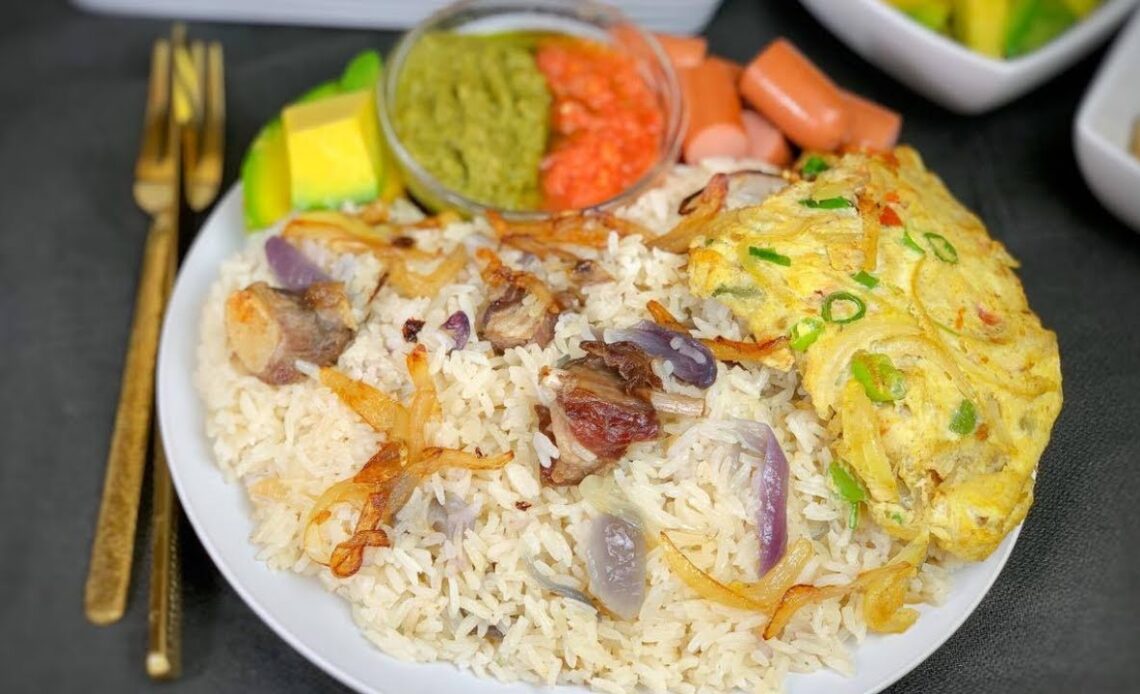 Twitter is buzzing after food blogger, Zubaydah A-Rahman posted a plate of Angwa mo priced at GH¢170.
After her post, Twitter users received mixed reactions about the price.
While some think it is expensive, others think otherwise.
Meanwhile, here's how to make a simple Ghanaian angua mo.
1 cup fragrant white rice
3 ounces corned beef (toolo beef), diced (recipe below)
2 onions, chopped (divided into 2 parts)
1 cube Maggi chicken broth
For salted beef (tool beef)
3 ounces beef (sirloin or rib eye)
In a plastic or glass container with a lid, add the beef and sprinkle it with sea salt.
Rub the beef with salt, then add the bay leaves.
Cover the container and keep it in a warm place for 24 hours.
Drain the blood and reseal the container and keep it in a warm place for another 24 hours.
Wash, drain and dry the rice.
In a pan, heat oil and fry chopped onions in hot oil until golden brown.
Take half onion and keep aside.
Add the salted beef and mix well.
Add the rice and fry over medium heat for about 2 minutes, stirring constantly.
Add the bouillon cube and stir. Add hot pepper and mix.
Add water and mix well. Cook for 5 minutes.
Add the remaining onion and cook for another 5 minutes.
Cover and let stand for 5 minutes before serving.