To facilitate ongoing capacity development, a two-day summit on responsible business practices and leadership has been integrated into this year's event. The event will consist of a mix of panel discussions, keynote presentations, hands-on, interactive lectures and will cover key sectors including Telecom, Banking, Finance, Extractive, Regulatory etc.
Speakers from some of the largest businesses and small and medium enterprises (SME) are lined up to discuss relevant issues that help businesses become more responsible and sustainable.
The summit and award ceremony was organized by Ion Africa Business, Ionmatson Global Services and CSR Training Institute. Events are under theme.Responsible Business: A Sustainable Path to Profitability'.
The two-day summit is scheduled for Wednesday to Thursday, April 26-27, 2023 from 9am to 4pm daily at Alisa Hotel, Ridge-Accra.
The award ceremony is scheduled for Friday, April 27, 2023 from 6pm to 10pm at Movenpick Ambassador Hotel, Accra.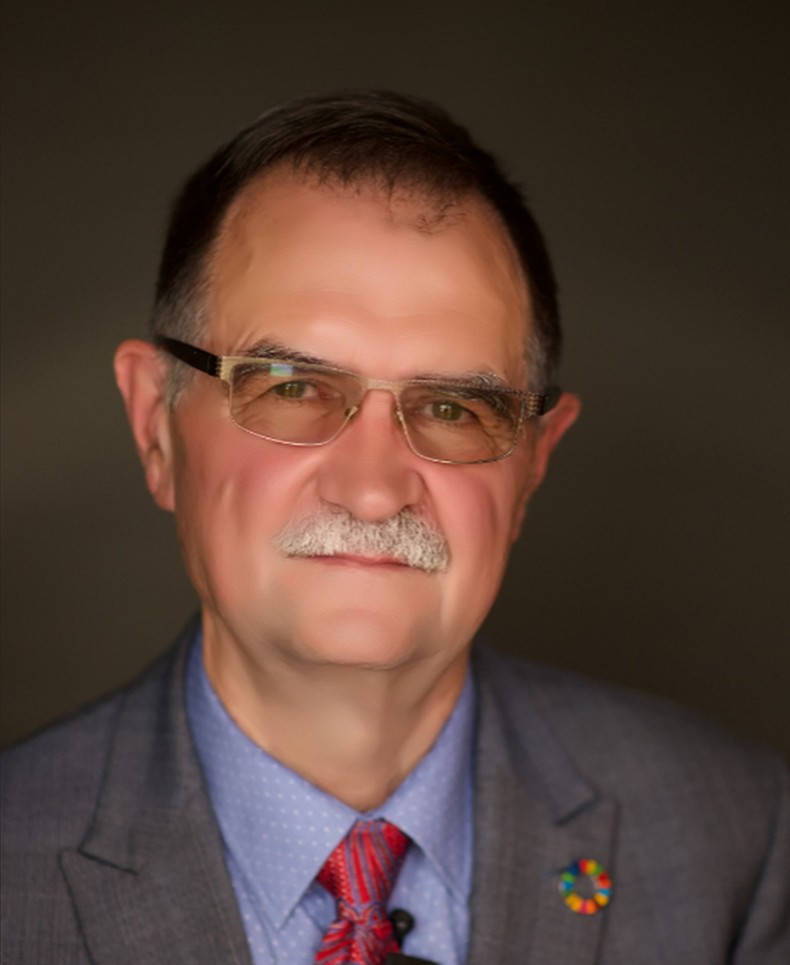 Professor Wayne Dunn, President of the CSR Training Institute and former Professor of Sustainability at McGill, emphasized that while responsible business is the only smart way to do business today, businesses that do not practice socially and environmentally responsible business face increasing challenges. risks. "Responsible business awards and businesses participating in the summit are leaders, positioning themselves and their employees for long-term sustainable success. The path to profitability passes directly through responsible business practices, SDG impact and sustainability," he said.
"There are no shortcuts, and forward-thinking leaders are constantly equipping their team and business to navigate this new path, driving business revenue, social impact and environmental stewardship," he reiterated. Those who do not face increasing risks and challenges.
Managing Director of Ianmatsun Global Services, Isaac Adu-Gyamfi, pointed out that the purpose of the summit is to bring together civil society and regulators along with business-to-business (B2B) and business-to-consumer (B2C) companies and individuals. To understand and solve tough challenges and map the sustainable future of the industry in a responsible manner.
"Companies must juggle the realities of driving short-term success and profits, while delivering strategies and investments that accelerate action on sustainability, ensuring the long-term survival of the business.
Sustainability and profitability may seem challenging to balance in business, but ESG efforts often translate into improved employee morale and healthier bottom lines. But successfully doing well by doing good means sharing a good communication plan with the entire company. If you need to start incorporating sustainable and responsible business practices; The Summit on Responsible Business and Leadership Excellence is the place to be," he said.
Mr. Audu-Gamfi said the criteria for shortlisting the nominees was based on certain key performance indicators (KPIs) and a survey by Market and Consumer Insight, a research company that handles the technical aspects of the awards. He disclosed that an award board consisting of professionals with requisite training and expertise will scrutinize and approve these shortlisted applicants.
The awards are divided into three main categories including Initiative Awards, Industry Awards and Individual Awards.
The awards in these three categories are Responsible Mining and Exploration Company of the Year, Road Safety Project of the Year, Responsible Health Initiative of the Year, Women Empowerment Initiative of the Year, Environmentally Responsible Initiatives of the Year, Responsible and Purpose Driven Communication Award, Responsible Digital Innovation Award, Responsible Think Tank of the Year, Responsible Social Enterprise, Promising Responsible Business of the Year, Responsible Social Leader of the Year, Responsibility and Positive Attitude (reserved for students), and Lifetime Achievement Award Leadership and Corporate Governance.
Others include Responsible Business with Best CSR and Sustainability Practices Award, Company with Best Comprehensive Reporting, Responsible Business Leadership Award, Circular Economy Leadership Award, Social Impact Champion, SDG Pioneer of the Year, Responsible Employer of the Year, Diversity Champion of the Year, ESG Champion of the Year, Purpose Priorities Award. , Responsible Product and Service Innovation Award, Responsible SME of the Year and Circular Economy and Waste to Energy Award.