Speaking to City News, Mr. Fuseni said the new leadership needs the loyalty and support of all members of parliament to succeed.
"I took this by surprise, I had no clue that it was coming. Earlier, I said we should be careful when people call for a change in leadership. I know the party is in a strategic position for the 2024 elections and as part of the strategy, I think this is part of the strategic consideration for 2024 and beyond. Not known.
"He needs the general support and co-operation of his members. I have no doubt that he will." [Ato Forson] He has acquitted himself well not only among the minority members but also among the majority.
Mr. Fuseni advised MPs who are upset with the current changes in Parliament to sacrifice their personal interests and think about the collective goal of the party.
"When a leader goes and a new one comes we all have to pledge allegiance to the new leader. Now that there is a new king, all members are expected to pledge total loyalty to him."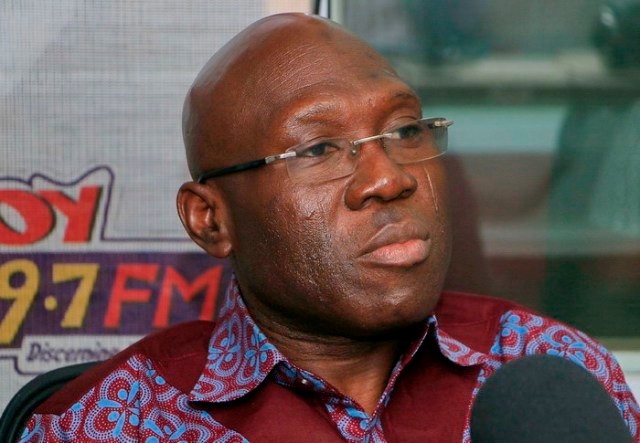 According to Accra-based City FM, solid sources within the NDC have confirmed that the party leadership has indeed made the change and the Speaker of Parliament, Alban Bagbin, has accordingly been informed.
In a letter to the Speaker, Tamale-South MP Haruna Idrisu, hitherto the NDC's Minority Leader, has been replaced by Castle. Ato Forson, MP for Azumako Enyan Ecumen. James Klutse Awezi, Member of Parliament for Ketu-North, his deputy, Emmanuel Arma-Fruit coffee. Ellembele Constituency Member of Parliament, Agbodza who is governed by Kwame, Adaklu Constituency Member of Parliament Alhaji Mohammed Mubarak Muntaka, Ashanti Region Member of Parliament Asawase has been appointed as Chief Whip.
However, Ahmed Ibrahim and Comfort Doyo-Ghansa retained their positions as first and second vice-captains respectively.