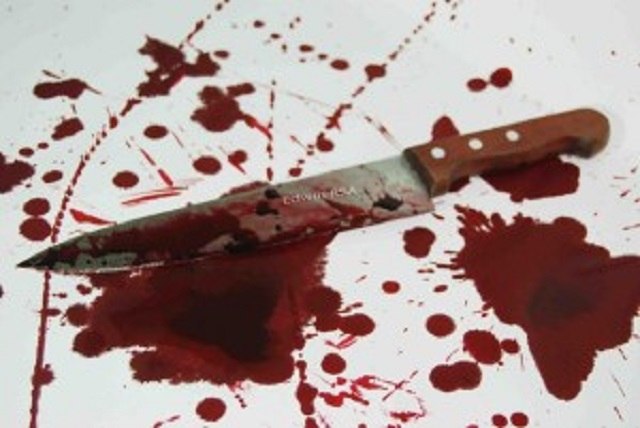 "The suspect, Agorsar Christian, allegedly stabbed his co-worker with a screwdriver after the victim managed to get the passenger in front of him" According to a news website.
The 33-year-old victim, Agbesi Dawor, was rushed to the Abor Sacred Heart Hospital but unfortunately, he could not make it to the health centre.
Avernorpedo Constituency Member of Assembly, Rapheal Ahiable, who confirmed the sad incident, said the suspect is currently in police custody to assist in investigations.
Relatedly, the Ahanta West District Police Command has launched an investigation into the shooting death of a 25-year-old youth by his biological father on charges of stubbornness.
The incident took place at Ahuntumanu in Ahanta West district of Western region.
The suspect, identified only as Uncle Awortwe, reportedly grabbed the gun and pulled the trigger in anger killing the son, immediately identified as Ankoo.
According to 3news.com, the area assembly member Stephen Akah confirmed the incidents to Connect FM.
Prior to his unexpected death, the deceased, who resided at Kwesimintsim in the Efia-Kwesimitsim Municipality, first visited his father regularly.
"The information I have gathered is that the now deceased son burdened the father with his bad attitude. He lives in Kwesimintsim and whenever he meets his father he steals everything in the house and sells them.
"His father has been complaining on several occasions but he is not changing his bad attitude. Therefore, he who came to visit his father showed similar behavior and this time he is said to have taken a gun for hunting. His father shot him in desperation. 3news.com quotes Akah as saying.
He said that Anku was dead by the time the neighbors reached the spot and his body was found in a pool of blood.
The suspect, Uncle Awortwe is in police custody and the body of the deceased has been deposited at the mortuary for autopsy.