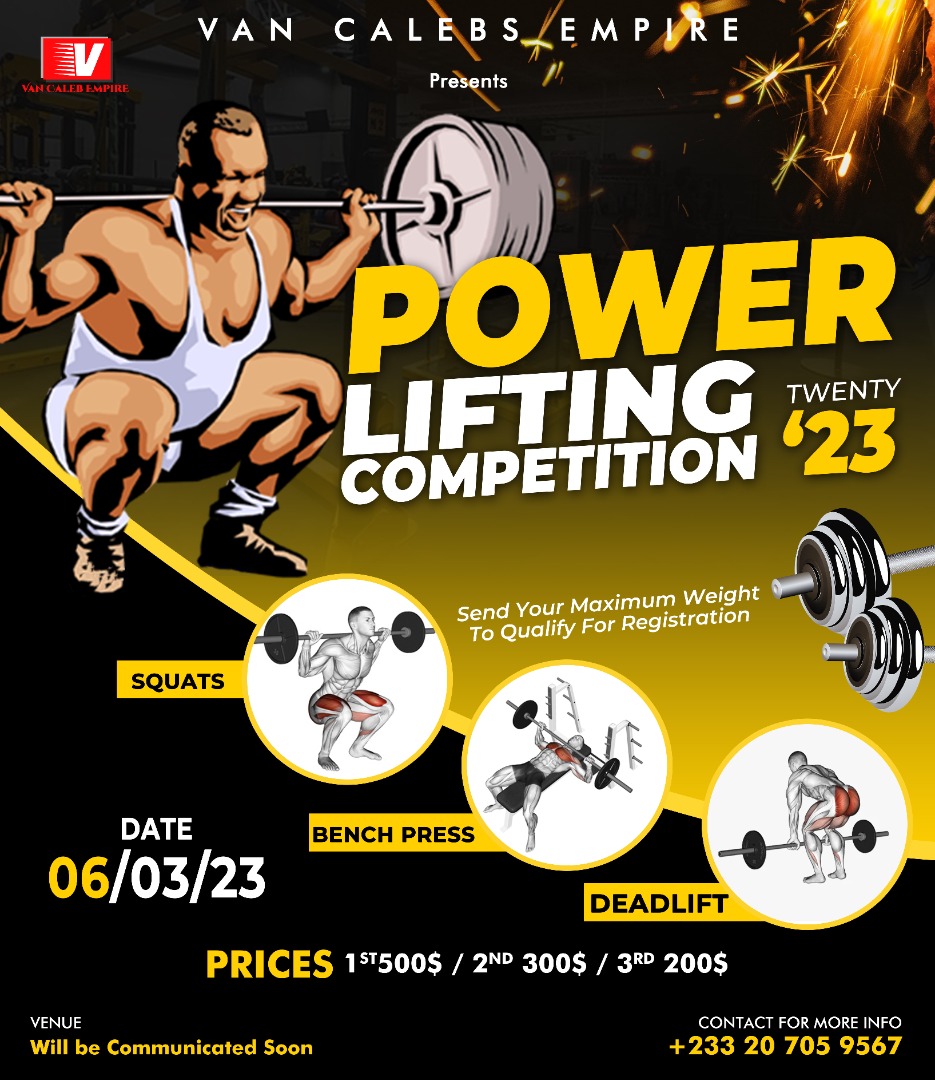 Competitors battle it out in the squat, bench press and deadlifting areas with seasoned umpires and officials overseeing the event.
In an interview with GhanaWeb, Van Calebs Chief Executive Officer Van Calebs noted that preparations are already underway to deliver a spectacular tournament.
Van Caleb expressed that 2023 will be a great year for powerlifting and bodybuilding and the upcoming event is the first in a series of competitions aimed at growing the sport in the country.
He disclosed that the event will have an entertainment component with some Ghanaian artistes and movie stars appearing at the event.
"In 2023 we want to send powerlifting and bodybuilding to the next level. I believe that sports can make a great contribution to the country and I believe that the onus is on people like me to take the initiative and introduce programs that develop.
"This is our first major event of the year and I promise you it will be epic. At Van Caleb's Empire, we believe in the marriage between sports and entertainment and we deliver on the day. We will use this opportunity to appeal to corporate agencies and help grow the sport," he said. .
He announced that the winners of the event will be awarded attractive cash and product prizes.