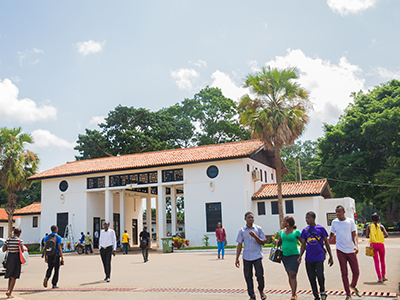 Some students of the University of Ghana (UG) are stuck on campus following the university's new accommodation policy.
On Monday, January 16, 2023, some affected students of Commonwealth Hall were turned away by school security personnel from entering their hall.
The new directive to redeploy advanced students of Commonwealth and Mensah Sarba halls to other halls comes in the wake of several clashes recorded between the respective halls in the past.
According to the new accommodation policy, advanced students will have to occupy halls other than Commonwealth and Mensah Sarba Halls to make way for 100 level and graduate students.
In the case of Mensah Sarba Hall, only male advanced students exit.
But the students are going to court to enforce these rights for their protection.