He blamed the members of Parliament and the MCE of the area for the lack of development of the community.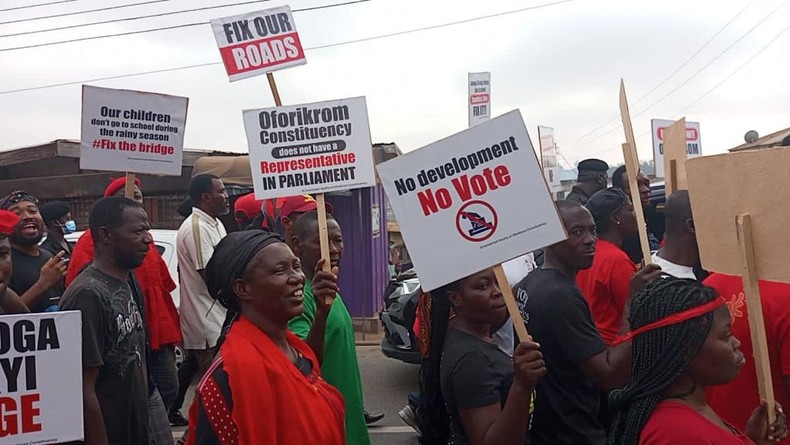 Some residents of the community said a woman drowned while trying to cross a dilapidated bridge in Sisaki, Oforikrom Municipality.
Although the authorities of this part have appealed many times in this regard, no action has been taken to repair the bridge.
The convener of the group, Jerry James Sukah, while addressing the media, said the residents could no longer take the neglect.
"We are citizens of Ghana, we pay taxes and should be treated accordingly. We put leaders in power and ignore them after they get what they want. Enough is enough."
"We will not sit by this injustice. We want development in our region and we want it now.
Officials have urged the authorities to complete the work before the rainy season.