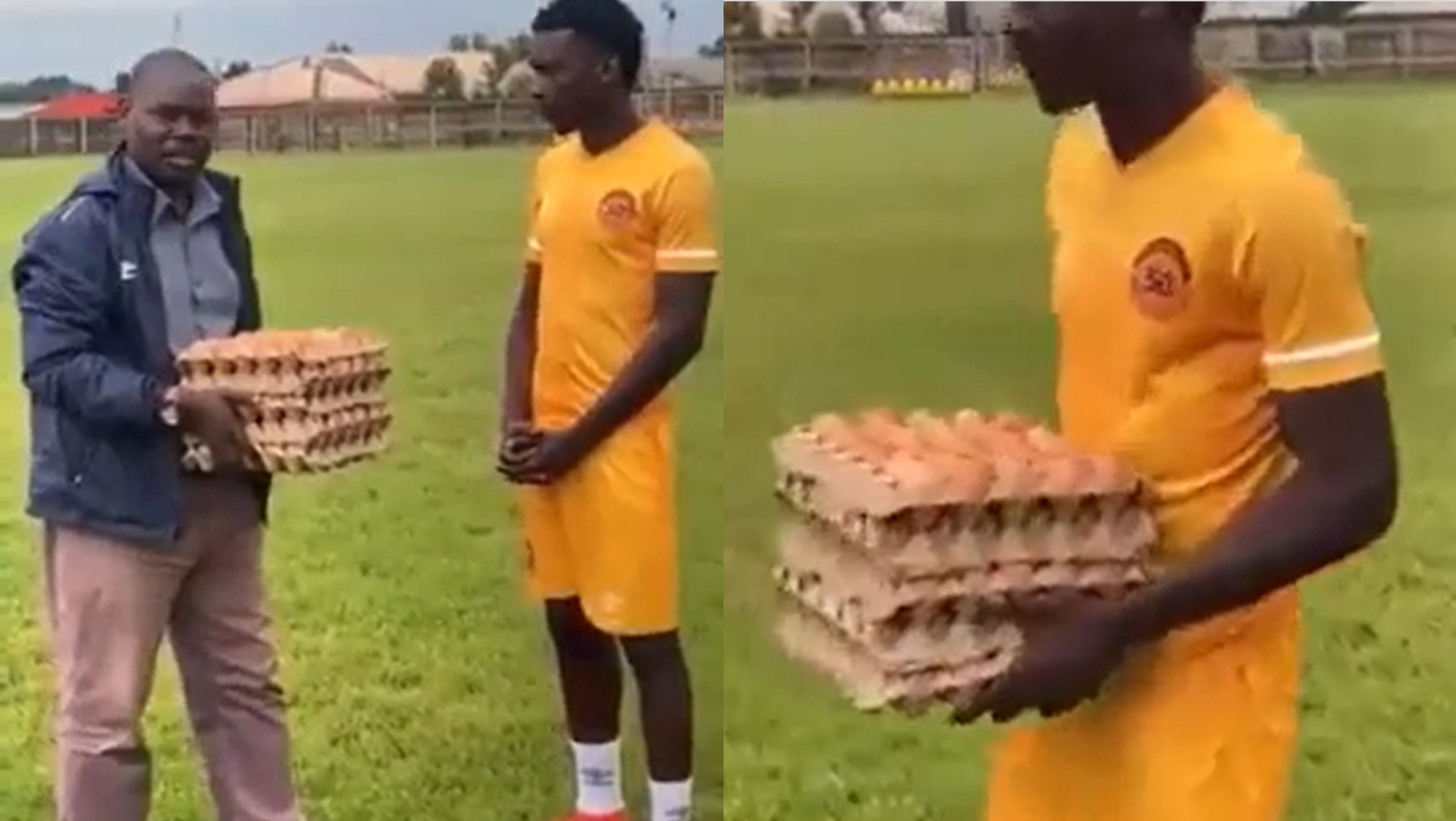 He scored the only goal of the game to give his team all three points in a crucial league match.
After the match in November 2022, officials felt it prudent to reward Kenneth for his brilliant performance.
In a video making the rounds online, an official can be seen presenting eggs to a player: "Kennedy is being presented as man of the match and goal scorer. "There are two trails for best goal and then three for man of the match and this is courtesy of Keepsafe Farms Enterprises. Congratulations Kenneth, enjoy your eggs.
Although the award is now trending on social media, some are mocking it for being insignificant, and the recipient himself was praised by the officials.
"I want to thank you for the eggs that were given to us.
"I want to thank my teammates, the coaches, the management, and I want to dedicate these eggs to one of our supporters who lost his life." Kenneth said.
Football fans and Kenneth's fellow players can be heard applauding and booing him in the trending video for the feat.