"If you vote for me today or elect me as the president of Ghana, I will use the northern five regions, Afram and Accra plains to feed the whole of Africa," he promised.
Speaking to journalists in Accra, the Assin Central lawmaker emphasized that Ghana can see true socio-economic development if agriculture is promoted.
"We have arable land here and we are saying that we are poor. We are not poor, we just need a push and enlightenment. People must have self-confidence, so we take our destiny into our own hands and the sky is the limit," said the presidential aspirant.
In 2022, Mr Agyapong unveiled his presidential ambitions on the NPP's ticket, saying he would be the best choice for the party's presidential candidate in the next general election.
In an earlier speech to his supporters in the United States, Agyapong stressed that he is more of a leader than a politician, explaining that as a leader he is more focused on national development while politicians are focused on the next election.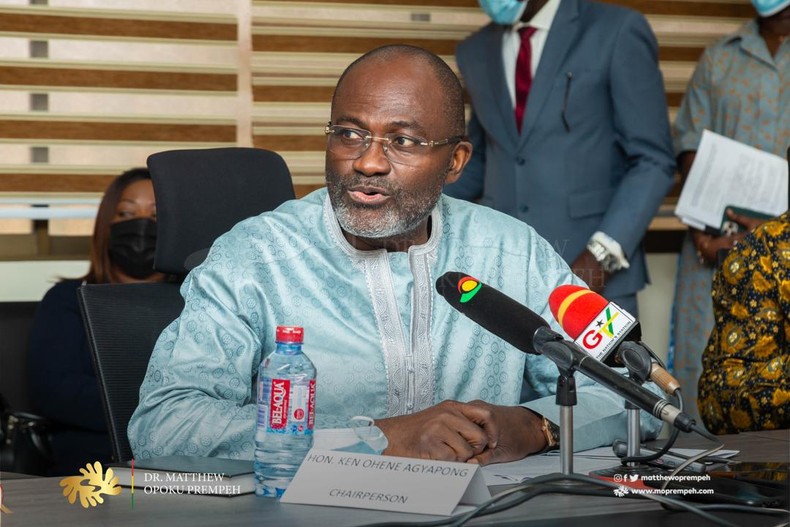 "I don't want to be president for eight years, I will only be president for four years, challenge me and see how it goes and there is a difference between a leader and a politician.
"A leader is one who thinks about the development of his country and takes bold decisions regardless of the consequences. And a politician is one who thinks about tomorrow's elections and therefore has no courage in taking decisions." he said in a YouTube video shared by Smart Ghana Updates TV.
"So, I don't think about tomorrow's election, I think about today and how I can make a difference," he stressed, adding that even as he is about to serve his full constitutional term of eight years, "Ghanaians decide after four years, I don't care, I will invest in Ghana and create jobs for the youth. create," to loud applause.
Agyapong hopes to succeed President Nana Addo Dankwa Akufo-Addo as the leader of the NPP going into the 2024 elections.