Dr Pepera explained that ovarian cancer is often called the "silent killer" because it shows no symptoms. According to him, by the time it presents with symptoms, the cancer has already progressed. Some common symptoms of advanced cancer in women are bloating around the waist, a large belly and a feeling of fullness due to excess fluid in the abdomen, he said.
According to Dr Pepera, unlike other cancers, there is no proven screening test for ovarian cancer. Therefore, it is important to visit a doctor if any changes are noticed in their body.
Speaking about uterine cancer, also known as uterine cancer, Dr Pepera said that uterine cancer is one of the most treatable cancers. He said that this type of cancer usually causes bleeding, so if this symptom is noticed early and taken seriously, the cancer can be treated.
On cervical cancer, the gynecologist told host Freema Asidu, "Cervical cancer is largely preventable, yet it is one of the leading cancers. So, we are not screening for it or when people are screened, they are not getting appropriate treatment. We are not vaccinating for it.
Cervical cancer occurs when cancer forms in the tunnel-like organ that connects the vagina and uterus, called the cervix, she said. Human papillomavirus, or HPV, is often the cause of this cancer, he noted.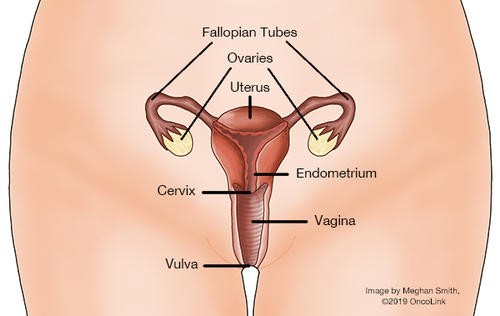 Dr Pepera recommends that women get vaccinated against HPV to reduce the risk of cervical cancer. The best time to vaccinate is during adolescence, he said, and both boys and girls should be vaccinated so that the entire population is immune to HPV.
In the Myth Buster segment, internal medicine doctors Dr Kweku Yali and Dr Aba Folson discuss a different type of cancer known as oral cancer. Doctors explained that oral sex can cause oral cancer. Doctors noted that oral sex can lead to oral cancer.
Although oral sex is not linked to oral cancers, Dr Yali mentions that it is important for people to be sexually responsible and avoid multiple sexual partners.
Through the Vodafone Healthline Show, Vodafone Ghana provided free medical education and interventions to the Ghanaian public. The program continues to provide useful information through interesting content on select media and social media.