In a post on his Instagram story, Wizkid said that "After my 'MLLE (More Love, Less Ego)' tour!! Davido and I are going on tour! Save your pennies! I won't ask Pim".
The announcement comes as a surprise as fans never saw it coming.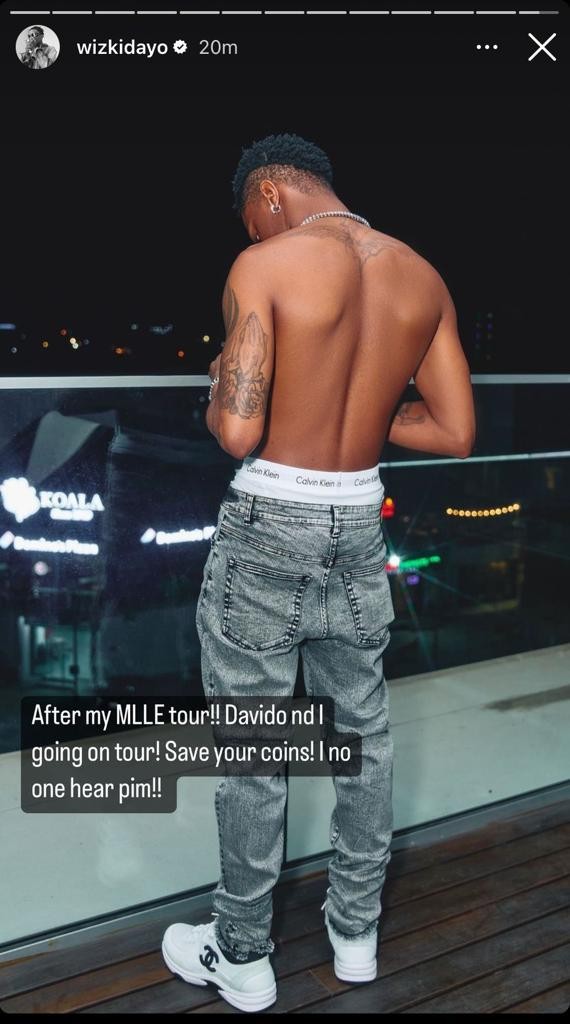 Readers may recall that Wizkid has postponed the release of his 5th album 'More love, less ego' After the loss of Davido's son. Fans appreciated the gesture as they appreciated the show of respect and support.
The announcement has sent fans into a frenzy as they eagerly await a joint performance from two of Africa's biggest acts.
Wizkid and Davido famously shared the stage at Wizkid's December 2017 concert where he brought Davido to perform as a special guest. 'FIA'.
The cost of seeing Wizkid and Davido together will definitely not be cheap as Wizkid has advised fans to save their pennies.
In any case, the duo's joint tour is a historic moment for Nigerian and African music.