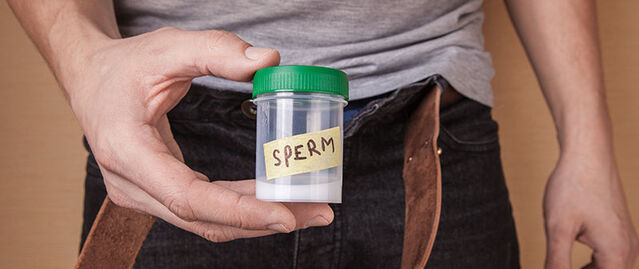 "We have currently reached our limit for voluntary sperm and egg donation." The Center said in a public announcement on Monday, January 16.
The Center was forced to issue this announcement in the wake of calls from most of the youth to donate sperm and eggs in exchange for money.
A TV3 documentary at the weekend sparked public interest in a donor who claimed to be receiving GH¢2,500 a week for his services, although the practice is said to be already on the rise.
In the documentary titled 'Man Assisted Babies', the donor, a university student, revealed that financial exigencies forced him to agree to donate sperm for the two thousand five hundred cedis (GHC 2500) he earns weekly.
Meanwhile, nutritionist Fred Ames has stated that children produced as a result of the practice may have some future consequences, including unknowingly marrying and thereby incest.
"The reason why I don't donate as a person is because there are so many consequences for the future and the reality is that when you donate, you have to take care of certain tasks that you don't know the child is covered or he or she has access to" 3news.com quotes him as saying on 3FM Sunrise.
He also spoke out against payment in lieu of sperm and egg donation, saying the practice could be illegal.
"The law doesn't allow the sale of human parts, and obviously, sperm is a part of the male reproductive system, so you can't sell your fingernails, your hair or even a swap of your skin, that's against the law. Classify that as a sale." Ames said.
As one donor put it, the economic woes in the country seem to be forcing more young people to jump into this trend without caring about any possible consequences.