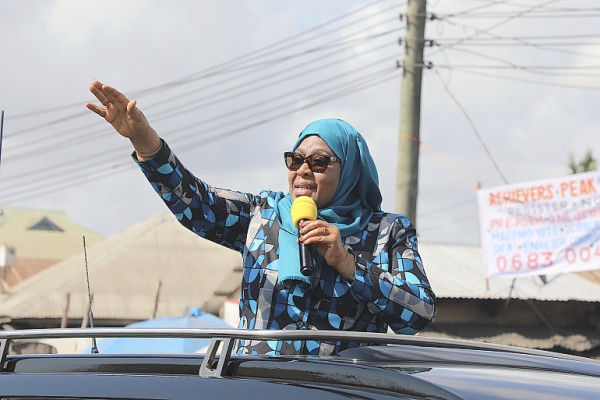 For most of 2022, Tanzania was one of the few countries in sub-Saharan Africa that operated in its own way. Although high, the country's inflation rate is stable at its target of 5.4% in 2022/23.
At the end of the year, the country's inflation turned further in the right direction, falling to 4.8% in December from 4.9% in November, indicating a slower pace in consumer price inflation.
citizen, A Tanzanian news publication noted that Tanzania's inflation rate was also in line "Convergence standards in the East African Community (EAC) and Southern African Development Community (SADC) range from a maximum of 8 percent and 3-7 percent respectively."
According to the country's National Bureau of Statistics (NBS), this relief will continue in the first quarter of the new year.
In the first quarter of 2023, prices of goods such as food and non-alcoholic beverages will fall in price.
In a session discussing the state of Tanzania's economy, Dr Albina Chua, NBS's general statistician, noted that the bureau projects food and non-alcoholic beverages to fall to 8.4% in the first three months of 2023 from 9.7% recorded in December. 2022.
"Our projections are positive and on the back of expected harvest of cereal crops across the country, as well as fertilizer and subsidies provided by the government under various relief policies." she said.
During the fiscal year, Tanzania rolled out several initiatives to boost trade in its economy. Besides enhancing its tourism sector, the country also took bold steps in strengthening its trade relations with its African, European, Asian and American trading partners.
The country's current administration, under President Samia Suluhu Hassan, has focused heavily on business initiatives to boost its economy amid a financially challenging year for the world.