As of 2017, Ghana has seen an average annual economic growth of 7%, making it one of the fastest growing economies in the world. The economy is a combination of private and public companies.
Speaking at the UAE-Ghana Investment Summit in Dubai, Nana Addo said Ghana ranks high among its counterparts for trade and commerce in Africa.
"Despite our current challenges, I maintain that it is an exciting time to be in Ghana to do business. I urge the UAE private sector to take advantage of the business-friendly environment in the country to invest in Ghana. Wherever you choose to invest in Ghana, depending on the nature of the activity or the location of the investment, the government offers a number of financial and Investment incentives have been established," he said.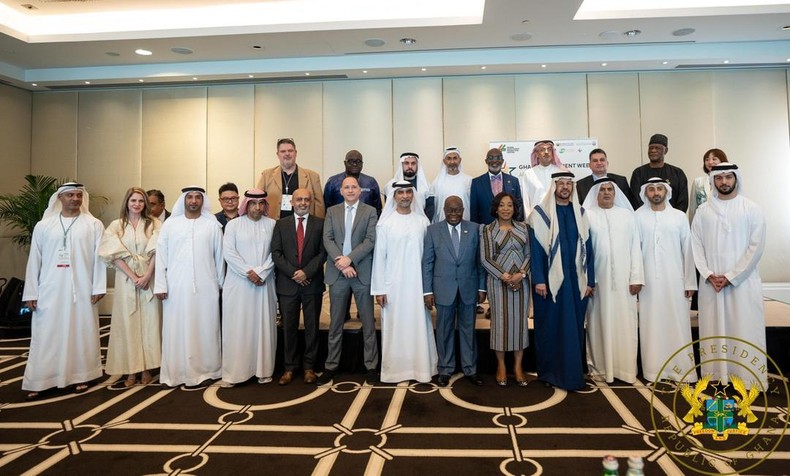 He said his government has implemented necessary measures since 2017 to reduce the cost of doing business and improve the business environment.
These measures "have made the Ghanaian economy not only one of the most business-friendly economies in Africa but also one of the fastest growing economies in the world between 2017 and 2020, averaging 7% GDP annual growth rates. The 3.4% rate we inherited in 2016."
He informed the meeting of Ghana's decision to seek IMF collaboration, with the government working to restore the nation to the high growth rates enjoyed before the outbreak of COVID-19 and the Russia/Ukraine war. In the short term, it lends credibility to our public finances, and our balance of payments, which has taken a severe hit in recent times as a result of these developments.
"I am confident that we will emerge from this with a stronger and more resilient economy and progress towards our goal of reaching Ghana Beyond Aid. Ghana is not only the best place to do business in West Africa, but she is a priority. Mineral resource potential, a stable regulatory environment, favorable fiscal governance and social inclusion in Africa. A destination for the perfect mix of responsive mining," he said.
He said the government would mobilize efforts to create an entrepreneurial environment that would enable the youth to develop innovative ideas, which could lead to the creation of profitable enterprises.