Carry1st is a full-stack publishing solution that manages user acquisition, live operations, community management and monetization for its content. The company aims to increase monetization in the region through Pay1st, its embedded payments solution and online marketplace for virtual goods, which enables consumers across Africa to pay for content in their preferred way.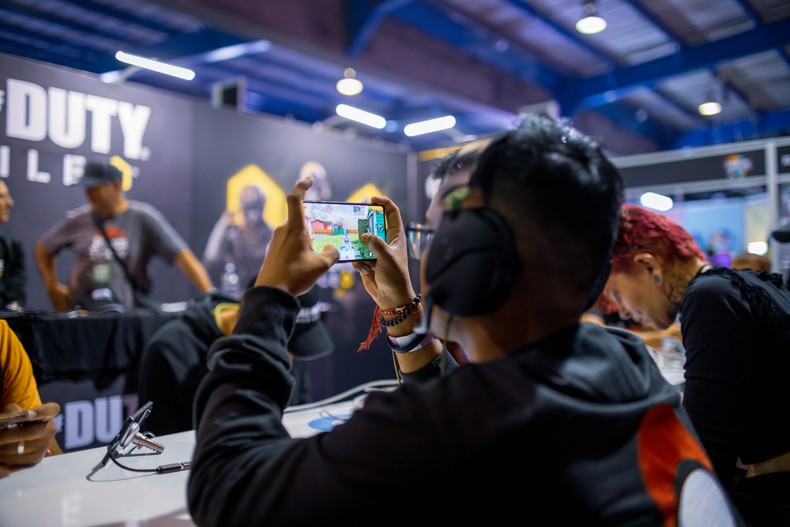 In 2022, Carry1st partnered with Riot Games to pilot local payments for the company's games in Africa. Riot Games is the developer and publisher behind League of Legends, the world's most played PC game, as well as VALORANT, Teamfight Tactics, Legends of Runeterra and League of Legends: Wild Rift. The company was an early investor in Carry1st and continues to support the business.
The funding comes on the heels of a successful year for Carry1st, whose first game from the CrazyHubs gaming accelerator became the #1 downloaded game in the US; has grown its revenue substantially over the past twelve months; and has signed a range of partnerships that will fuel the company's growth through 2023 and beyond. Carry1st will use the financing to develop, license and publish new games and further expand the company's monetization-as-a-service solution, Pay1st.
Cordell Robin-Coker, Carry1st Co-Founder and CEO said, "We are delighted to partner with BITKRAFT, one of the world's top gaming VC firms, along with a16z and other existing investors as we continue our mission to scale awesome content. Africa. 2022 will be a year of significant growth but with our partners we look forward to 2023." Looking forward to doing even better.
Jens Hilgers, Founding General Partner, BITKRAFT Ventures, said, "Africa is home to the largest youth population in the world, and this upcoming generation will grow up as a digital native with videogames as their primary entertainment priority. We have full confidence in Carry1st. With an impressive founding team and foundational infrastructure and their vision to build local content, gaming in Africa And ensuring that interactive entertainment thrives!"
As Africa is the next major growth market for mobile games, driven by rapidly increasing technology adoption among the continent's 1.1 billion Millennials and Gen-Zers, Carry1st is a way for international and local mobile game companies to profitably serve these consumers. A report released in 2021 by Newzoo and Carry1st showed that the games industry in sub-Saharan Africa is on track to increase by 728% in 10 years. With this new funding, Carry1st is well positioned to capitalize on this growth and bring more amazing content to Africa.