Mr. Yeboah explained that the high level of professionalism displayed by Ghanaian nurses/midwives explains why European countries have preferred them.
Explaining why countries in Europe prefer Ghanaian nurses/midwives, Mr. Yeboh pointed out that cheap labor was not a factor.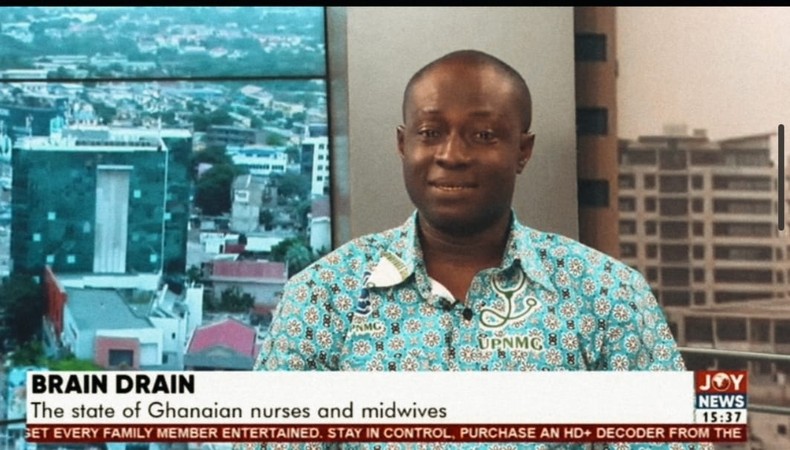 "Its [the exodus of nurses] The cheap laborers got nothing. Ghanaian nurses are hardworking and professional. Mr. Yeboa said.
"If you visit our wards, the professionalism you see from the trained nurses is exceptional so when they travel abroad, the services they offer are fantastic."
"Even if you go online, when they give the criteria for selection, they say they want West African nurses, specifically Ghanaian nurses."
"It means we're doing something extraordinary."
Explaining why Ghanaian nurses do not have much love at home, Mr.
However, Mr. Yeboah emphasized that despite the disadvantages, most Ghanaian nurses/midwives try to give their best.
Mr. Yeboh expressed concern over the poor conditions of service of nurses/midwives in Ghana, suggesting that if not addressed in the long run, this will lead to a situation where our experts will be lost to the West.
To improve the level of professionalism of nurses and midwives in Ghana, Mr. UPNMG provides Yeboah pointed out:
· Continuing Professional Development (CPD),
· Loans to their members who want to further their education.
Mr. Yeboah further explained that the UPNMG only seeks to improve the service/welfare conditions of nurses and midwives in Ghana and that the group is not in any form of competition with the Ghana Registered Nurses and Midwives Association (GRNMA).