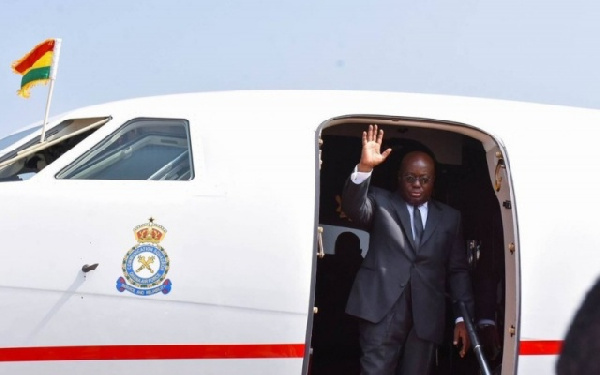 It is a global initiative by the UAE and its clean energy powerhouse, Masdar, to accelerate sustainable development and enhance economic, social and environmental progress.
Akufo-Addo will then travel to London on Thursday, January 19 for a six-day private visit
The President was accompanied by the Minister of Foreign Affairs, Shirley Ayorkor Botchwe, MP; Energy Minister Dr. Matthew Opoku Prempe; Minister of Lands and Natural Resources, Samuel Abu Jinapor; Environment, Science, Technology and Innovation Minister Dr. Kwaku Afriyie, Presidential and Foreign Ministry officials.
Vice President Alhaji Dr. Mahmudu Bawumia shall act in his capacity as per Article 60(8) of the Constitution.
President Akufo-Addo is expected to return to Ghana on Wednesday, January 25, 2023.