Sharing my recommended top reader favorites on the blog in 2022!
Hi hi! how are you I hope you had a wonderful weekend. We spent the weekend celebrating Liv's birthday! I'll share a few more pictures on Friday Faves but we had a wonderful dinner with her friends, saw Anne Yesterday my mom and nana, and family came for dinner. I hope you had a lovely weekend too!
For today's post, I want to share a reader favorite from 2022! It's always fun to look back at my analyzes and see what your favorite findings from the blog are. You have good taste, I tell you. 😉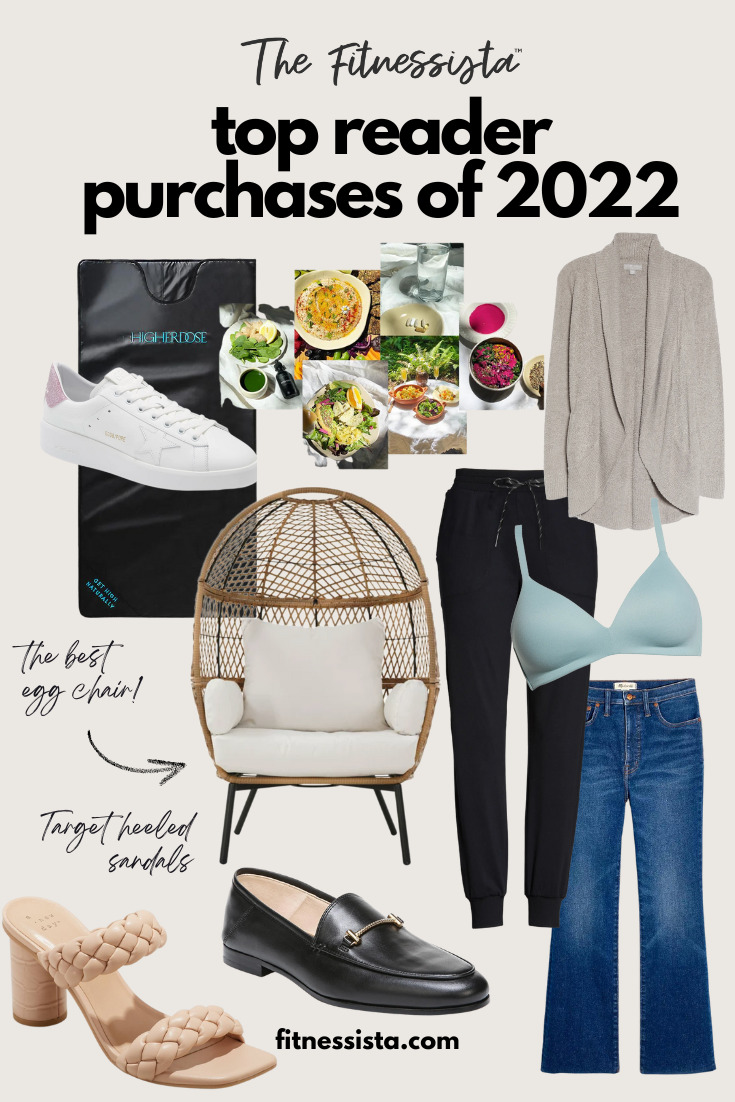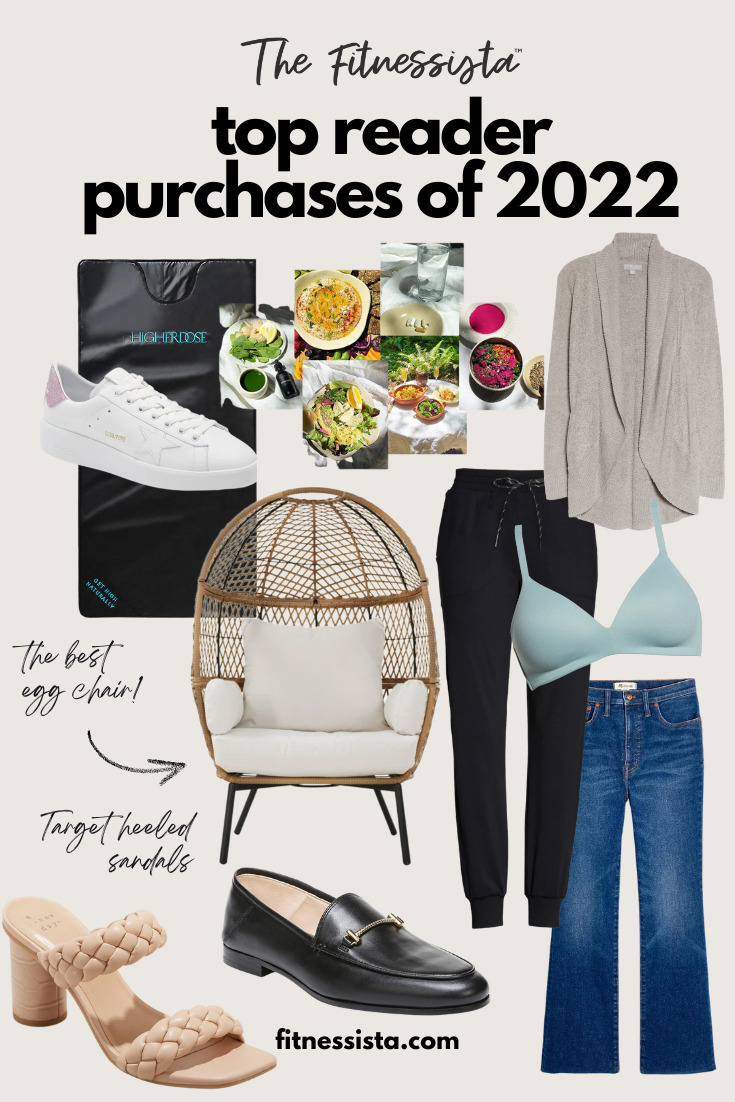 Here are the top picks from last year!
Top 10 Reader Buys of 2022
1. High dose sauna blanket
The best sauna rug on earth reigns supreme. I got this little beauty a couple of years ago (and upgraded to the newer version), and it's something I really look forward to in my routine. Since it's cold outside, I'm longing for warmth and sweat. I always use it 2-3 times a week and lately it's every two days. When I use my sauna blanket, it opens up my detox pathways (I sweat more than I do during most workouts), I notice an improvement in my skin, and I sleep like a rock.
I'm so glad so many of you are enjoying it! If you've decided to order one for yourself, use FITNESSISTA15 to get 15% off sitewide.
2. Sahara meal
Another thing that makes my heart happy is that you all are enjoying it! I look forward to this meal every month. He was a little treat and I gifted myself some lovely snacks and some favors. I book them on my busiest weeks, and eating nutritious meals that I don't have to make myself feels like a true form of self-care. A lot of friends have ordered sakarara just for lunch, as it is one of the hardest meals to fit into a busy day. Check out all the amazing options here and use XOGINAH for 20% off!
3. T-shirt dress
Love this cute and casual Rails outfit. It's perfect with low-top sneakers and a baseball cap.
4. These Golden Goose sneakers
I was debating these sneakers before buying my other recent pair of GG's and they are the perfect neutral.
5. The best egg chair!
I got this egg chair for a steal on our balcony and many of you snapped it up.
6. These heels
These were cheap but the quality was excellent. I still plan on wearing them because I hope they are still in style this spring.
7. Jeans I wear constantly
This is when I dubiously accepted the fact that skinny jeans were no longer for the cool kids. This was my compromise. They're still fitted enough for flattering, but looser at the bottom to be more on trend.
8. This cozy cardigan
I am wearing this cardigan as I type this blog post! It's perfect for chilly days or for layering around the house with pajamas. It is very soft and comfortable.
9. The only *real* bra I wear
I'm very picky about bras – I'm part of the IBTC so I need something a little but hate underwire – and this is the best I've found. I have at least 10 and they last forever.
10. Live-in pocket joggers
These joggers are perfect for casual days out, airport or travel uniform, or low-impact workouts.
11. My favorite loafers
These loafers look cute with Madewell jeans above and are a great choice when I want a casual closed-toe shoe that's a little dressier than my GGs.
12. Holly and Pear Apron
I added it to the gift guide this year because I thought it was adorable and so many of you ordered it! Is it for yourself or a gift? I want one for myself now!
So, tell me friends: What did you buy and love last year? Please share good stuff in the comments! I'm still eyeing the Dyson Air Wrap…
xo
Gina