In the opening, Leon is seen strolling the lanes of Makola market with Wanda dressed as a local Batakari. The wall bill cited by former President Flt. Lt. Jerry John Rawlings haunts Leon at minute 4.00 with these words:
"The wrongs of the past must be rectified to restore the confidence of our people in a secure future"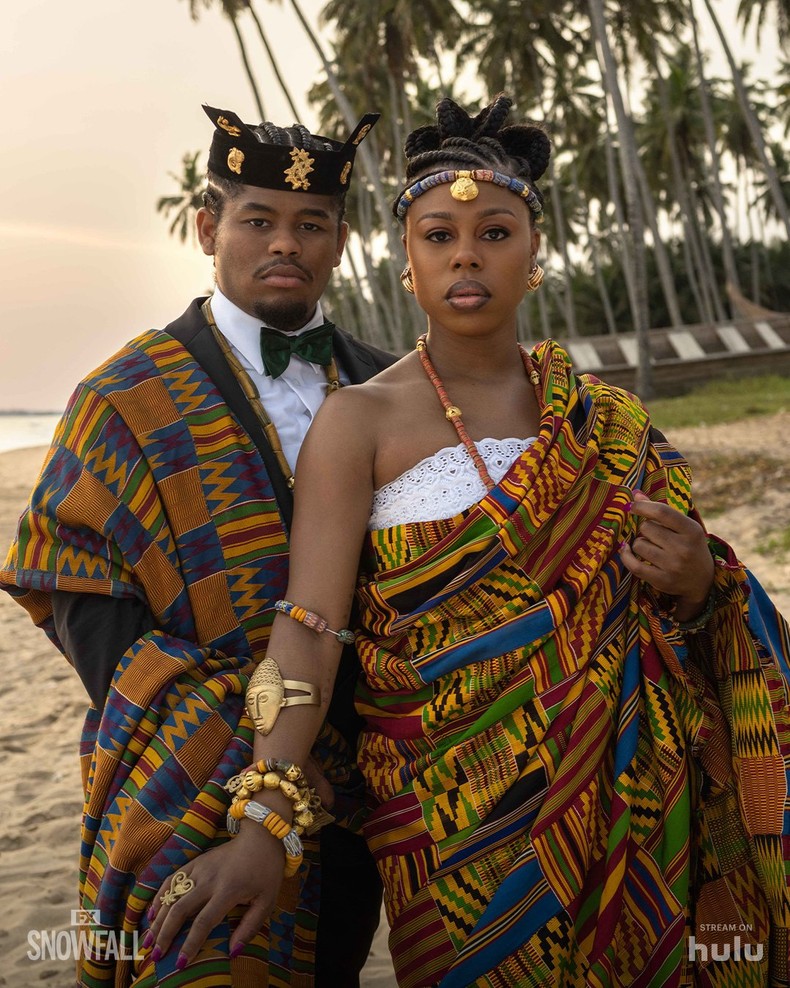 This episode examines how slavery in Africa evolved from a practice of tribal warfare to a brutally enforced way of life after Europeans began to exploit the continent.
The Door of No Return refers to the final door through which Africans were forced before being transported to the New World. The fortified fort on Ghana's Cape Coast was an important hub on the transatlantic slave trade route.
Veteran actor David Dontoh stars as a tour guide named Likem, who shows Leon and Wanda around a Cape Coast castle and recounts the history of slavery in colonial Africa in a fascinating narrative.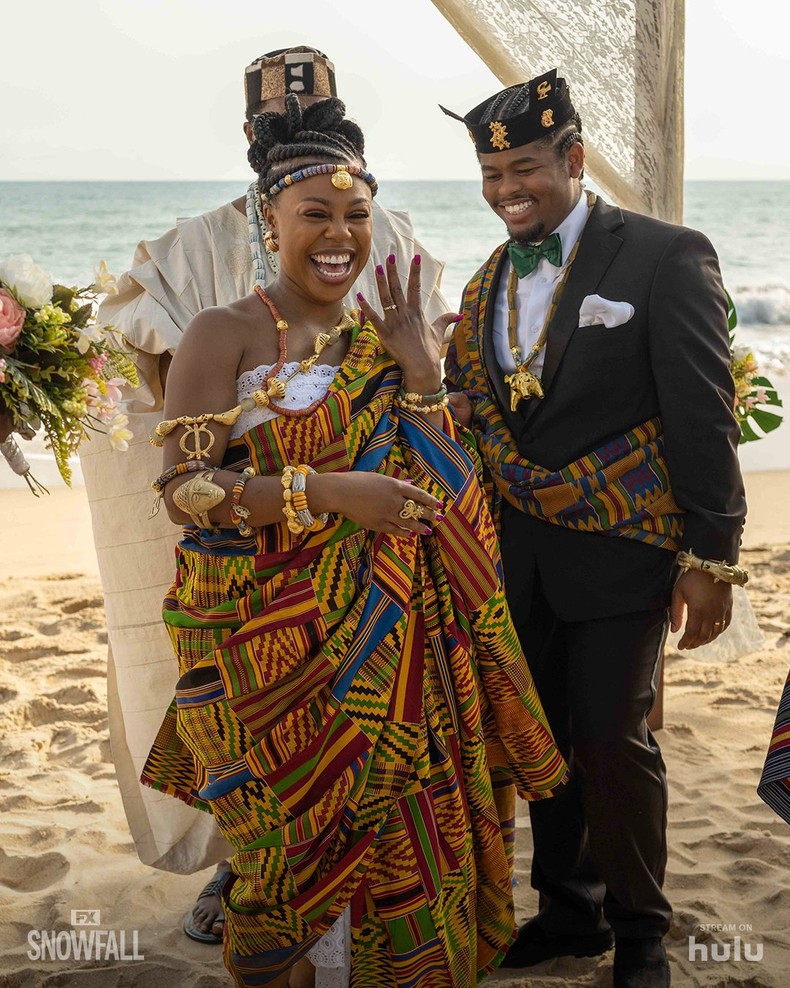 Leon and Wanda surprise everyone by getting married on a gorgeous Cape Coast beach, wearing colorful kente and gold jewelry, exchanging rings against a sunlit backdrop.
This episode features some of the most breath-taking scenes you'll see near the sea on Cape Coast on a clear day.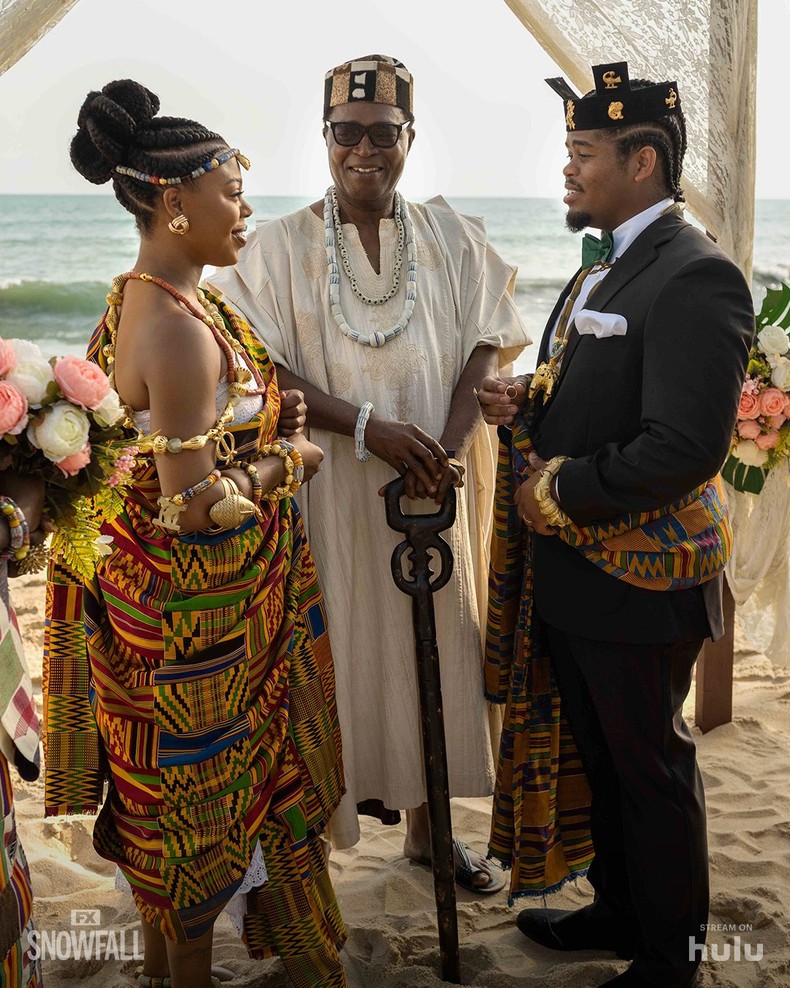 The crime drama was one of the highest-rated FX originals to debut in 2017. It takes viewers back to the beginning of the 1980s crack cocaine epidemic in Los Angeles. It has constantly attracted an audience that wants more. Unfortunately, season six will be the last season.