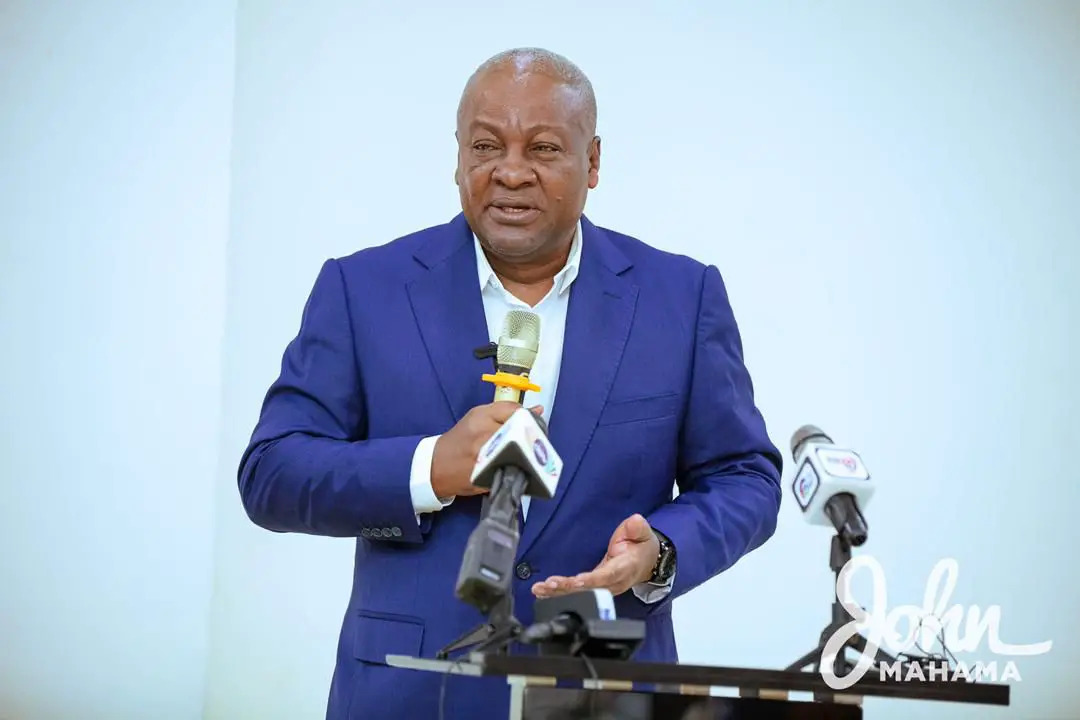 Speaking at an interaction with party representatives in Mepe, North Tongu Constituency in the Volta Region on Saturday, Mr Mahama expressed concern over the news of the vaccine shortage.
"Today I was very sad when I read in the media and it said that for the first time in the 4th Republic, since 1992, today we are facing a shortage of some childhood vaccines."
"For the first time in our history, I mean, the elderly can't get their bonds, the kids can't get their vaccinations, and then I was coming from Ho, Oklu, they're cleaning the place, they're bringing military vehicles. To land at the Ho-Airport to celebrate Independence Day.
"Independence Day for Whom" He questioned.
"The money they are using to celebrate Independence Day could have been used to buy vaccines for our children"
He said the country is headed for a disastrous experience if there is a shortage of vaccines for polio and measles.
The former president, who is seeking to lead the NDC back as its flag bearer in the 2024 elections, launched his campaign on Thursday at the Cedi Auditorium of the University of Health and Allied Sciences (UHAS) in Sokode, near Ho.