"Announcements do the rounds on social media and news portals about Mona Faiz Montrage's conviction and 10-year jail sentence and the current arrest of her daughter; a minor by US authorities" They are just fiction.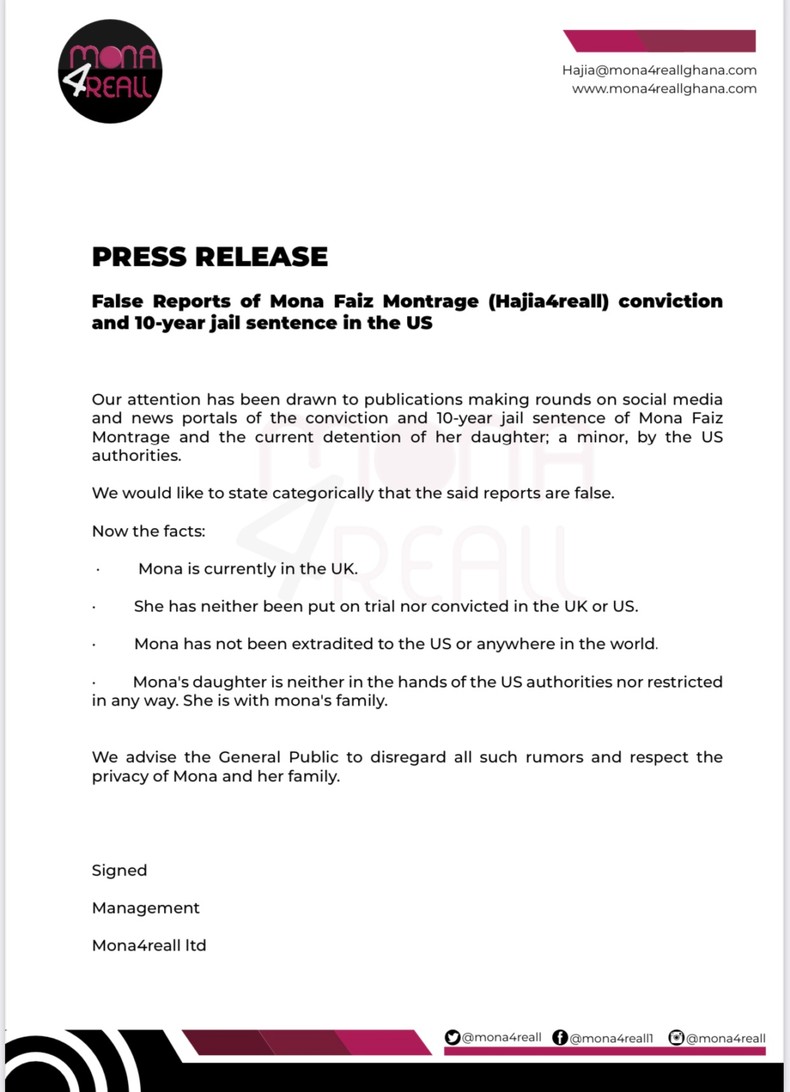 It reads that the socialist has not been prosecuted or convicted in the UK or the US or anywhere in the world so the public is warned. "Please ignore all such rumors and respect the privacy of Mona and her family."
Some news tabloids reported that Mona 4 Real was picked up by security guards in the United Kingdom for an unknown crime.
She is believed to have been arrested by UK police in collaboration with Interpol at Heathrow Airport on Thursday, November 10, 2022.
Mona and her team were in the UK for about two weeks after performing at the 2022 Ghana Music Awards UK.