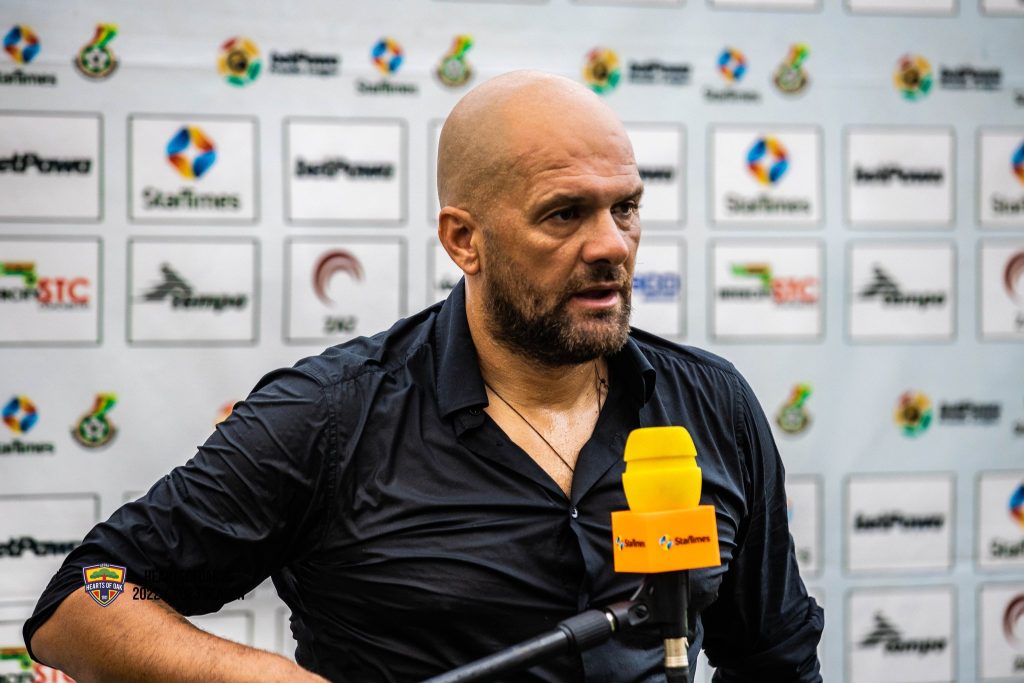 The Matics have won just one of their last five games and were beaten by cross-city rivals Great Olympics in their last league game.
The team's inconsistency, coupled with poor results, has put the Serbian coach under pressure, with some fans calling for his departure.
PRO Coby Jones of the National Chapters Committee of Hearts said Matic would be prevented from stepping on the touchline on Sunday.
"Some supporters – who I support because Matic is not doing well, want to leave them out" He said as quoted by Joy Sports.
"If the management doesn't stop him from being on the touchline [on Sunday], we resist him because we believe he will not help us. We will do it. "
Speaking to Accra-based Asempa FM in a separate interview, Kobby Jones, as quoted by Kikgh, added: "We cannot allow Matic to lead Hearts of Oak to play against Asante Kotoko.
"They are Serbian and if something happens, they will go but we will bear the pain. They have fired all the senior players and now the team is failing to perform. We will not let that happen."
Hearts host Kotoko in the biggest fixture in the local calendar on Sunday, with the game doubling as the Presidents' Cup.