NIA Executive Director Professor Kenneth Attafua, who appeared before Parliament to brief MPs on NIA's activities, assured that NIA is ready to print all outstanding cards in line with financial clearance from the Ministry of Finance.
He said they are now ready to print more cards to support the EC to implement the Constitutional Instrument (CI) if it is approved in Parliament.
"The number of cards not yet printed, i.e., registered persons, whose records are with NIA but whose cards are not yet printed, stands at 541,529. This figure is representative of the financial difficulties we have recently faced which started in July/August last year," he said.
However, Prof. NIA can handle the technology to print more Ghana cards. Attafua has assured Ghanaians.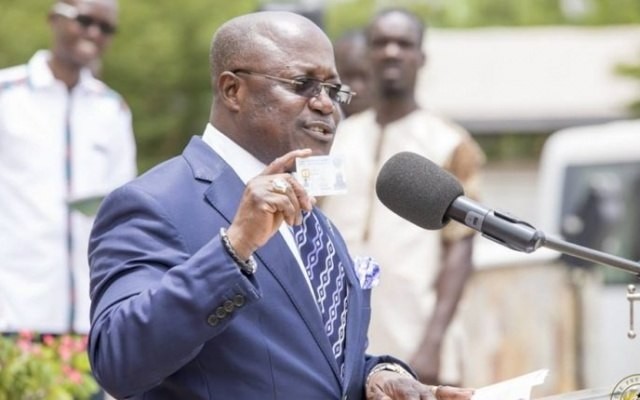 "We have the capacity, we have more than a thousand functional printers and we have trained, professionals who are eager to sit at home and do nothing. We call such people back to work. 50,000 cards can be printed per day from 500 printers," he promised.
Appearing before Parliament on February 28, 2023, the Minister of Finance, Ken Ofori-Atta, disclosed that the sum of GH¢20 million was paid to Calbank after an initial payment of GH¢80 million.
"I think and confirmed that the main question is to transfer the GH¢100 million to Calbank IMS. [Executive] Director of NIA, we have actually transferred GH¢80 million and GH¢20 million has been implemented today with prompt instructions. The finance minister noted that we would like to offer that we will continue to work with the program we have agreed with Calbank.
The Electoral Commission (EC) is proposing a new constitutional instrument through which it intends to make the Ghana Card the sole identification document for voter registration.