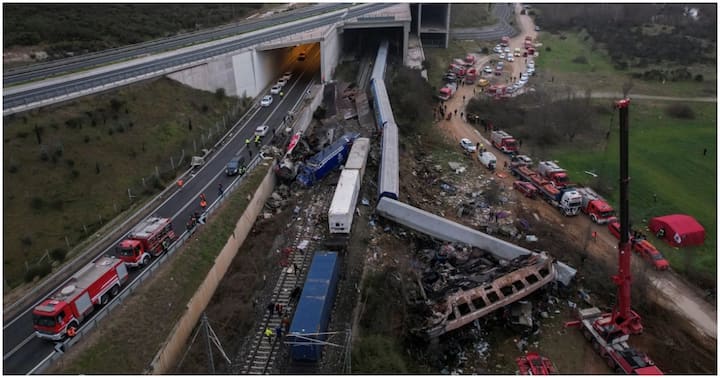 It was so destructive that many cars on the highway near the railway caught fire along with the passenger cabins of the train and reports said that the impact threw some people out of the windows.
A survivor of the fatal accident explained: "We heard a big bang, (it was) 10 nightmare seconds, we were turning in the wagon until we fell on our sides, and the commotion stopped, then panic, cables (everywhere) on fire, fire was there immediately, we were being burned as we were turning, fire was right and left.
A local station master in the nearby city of Larissa was arrested and charged with murder.
Meanwhile, Transport Minister Kostas Karamanlis has resigned, saying the incident is so tragic that he cannot continue in his position as minister in the sector.
According to reports, Greek Prime Minister Kyriakos Mitsotakis had earlier visited the disaster site and promised to unravel the cause.
Rescue efforts continue while the injured victims are undergoing treatment at various health centres.
For now, it is not clear what caused the fatal crash, which has been described as one of the most devastating transport tragedies in the southern European country's history.