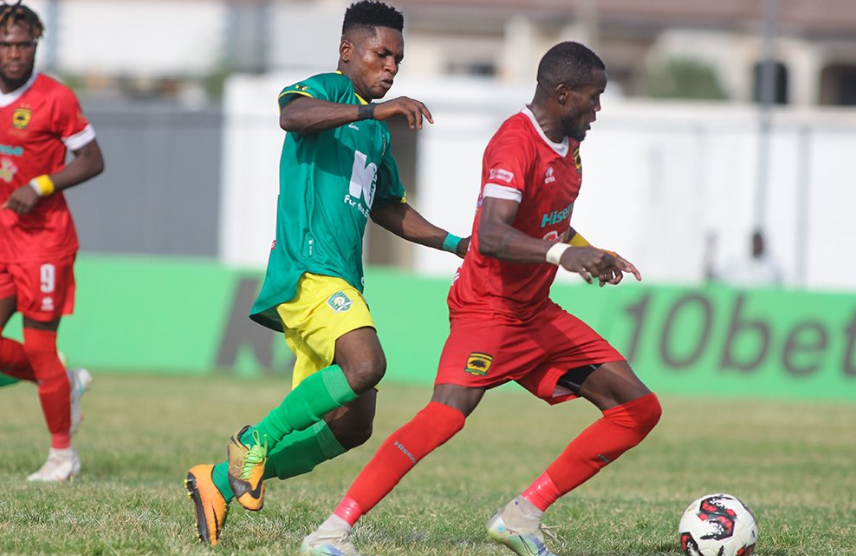 Coach Sefa said referee Amadu Ibrahim's controversial penalty against Aduana FC during Asante Kotoko's FA Cup defeat on Sunday.
"The referees are destroying our game, how can you take such a penalty against Kotoko? It was never a penalty," He said in his analysis as quoted by Ghanaweb.
Meanwhile, the Director of Communications of the Ghana Football Association (GFA) has denied claims that referees are deliberately cheating Kotoko.
Henry Asante Twome said, although some of the judges' performances did not materialize, the GFA never indulged in any manipulation.
His comments came in the wake of allegations by some Kotoko fans who believe referees in the Ghana Premier League have consistently been unfair to their club.
A few weeks ago, a section of fans traveled to the goddess Antowa to curse any referee who tried to cheat the Porcupine Warriors.
However, reacting to this, Asante Twome said cursing referees is not the way to go even though fans want fair administration.
"I'm not sure cursing referees is the best way, we can't improve performance by cursing referees. If that was the solution, Ghana would have cursed the center referee who officiated the World Cup match between Ghana and Portugal. He told Acoma FM as quoted by 3Sports.
"No referee will deliberately decide to cheat Kotoko, I will report the referee's performance to the review committee and the referee's manager after the games I have seen.
"We all know there are times when a referee's performance is not up to the level we would like but for anyone to think the FA manipulates referees to trick a particular team is unfortunate and there is nothing like that."
Kotoko are currently third in the Ghana Premier League but exited the FA Cup after losing to Aduana FC.