He rose to become the IBF Welterweight Champion and fought many of the world's most famous boxers in his prime.
Talking about his childhood, Klatte said that he excelled in class but was not shy about dropping out of school to become a world champion.
"I was a brilliant student in school. I was first and second in my class. I was able to finish JHS and I understand when people speak English and I can respond. He told Joy News as quoted by Ghahaweb.
"Even if you complete your master's degree you still have to learn in life, so we have life knowledge and education knowledge and I have that.
"I wanted to do it since I dropped out of school, so being a boxer I have to make sure I become a world champion.
"Leaving school to become a world champion is more or less like getting a master's degree in education. So I am never ashamed to drop out of school.
Clote believes he should have earned more from his high-profile fight against Manny Pacquiao a decade ago.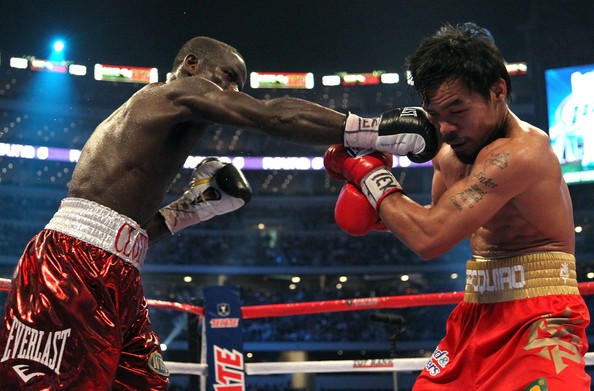 The boxer's peak came in 2010 when he fought seven-division world champion Pacquiao – a fight he lost by unanimous decision.
The aftermath of the fight was dominated by many conspiracy theories, with some claiming that the 45-year-old participated in the contest.
Speaking on Joy News' Prime Take, Clote said a lot went wrong during the negotiations for the fight against the Filipino boxer.
According to him, he trusted his manager to get him the best possible deal but was cheated in the end.
"I regret signing with that manager. I regret listening to the coach but not allowing anyone to negotiate on my behalf made me stronger. I should have made more money," Clote said.
"I wasn't happy about the Pacquiao fight because three years into my contract with my manager I decided to blow it. I went to his office to negotiate to take 25%, so I'll take 8% but he said no.
Cloete's record stands at 47 fights – five losses and 41 wins, 24 of which came by knockout.