The second case is a link to the fatal case and is currently on admission but is very stable. To date, 56 contacts have been identified and are being followed up by the Ghana Health Service.
In a letter signed by the Director-General, Patrick Kuma-Abogai, noted that Public Health Emergency Management Committees at all levels (national, regions and districts) have been activated with detailed investigations including environmental assessment.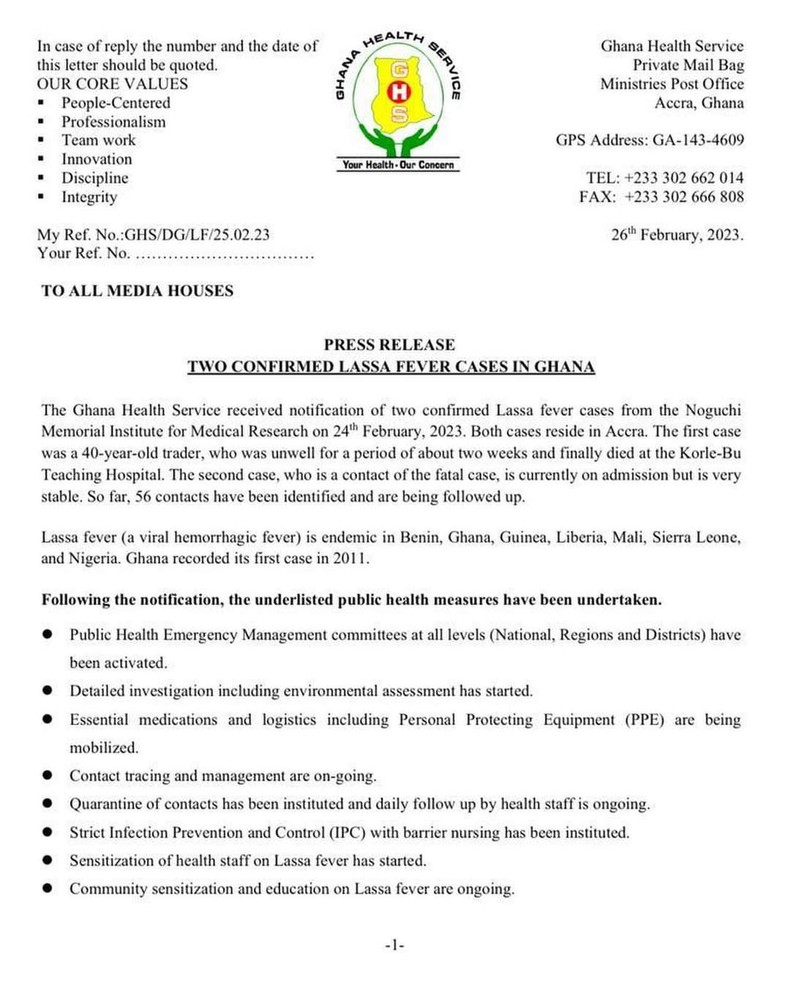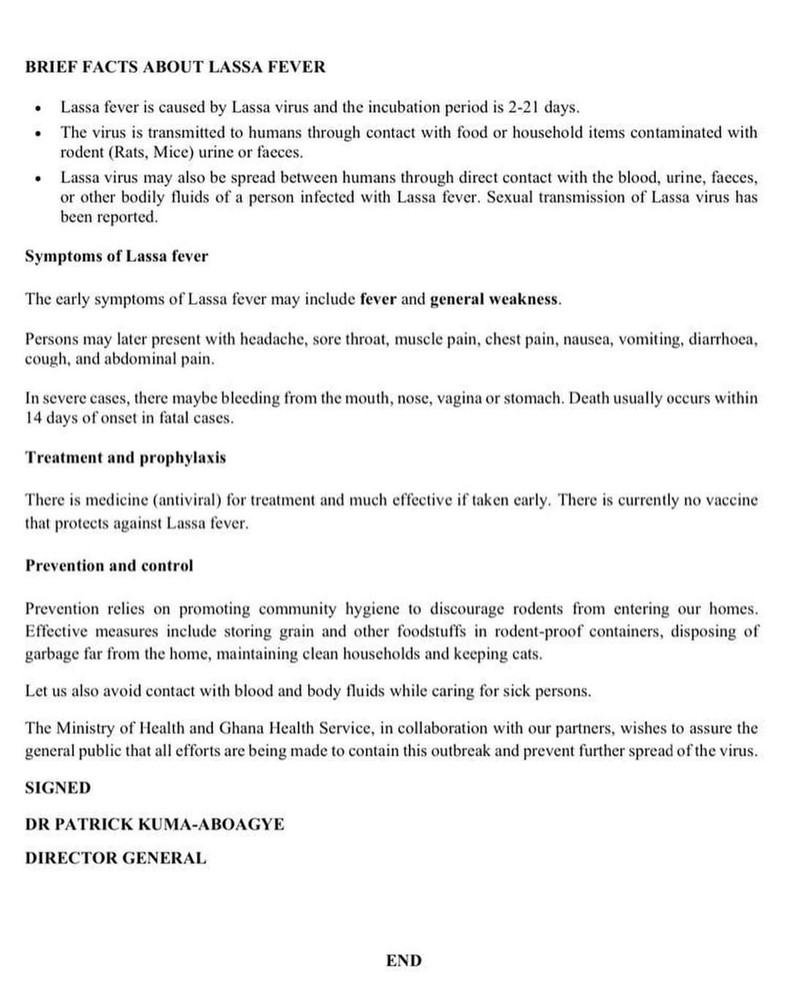 Lassa fever (viral hemorrhagic fever) is endemic in Benin, Ghana, Guinea, Liberia, Mali, Sierra Leone and Nigeria.
The health service added that essential medicines and logistics, including personal protective equipment, are being mobilized while contact tracing and management is underway.