The Wangpanit delegation, chaired by Dr. Somthai Wangcharden briefed the minister on the operations of the company.
According to Dr Wangcharden, Wangapanit mainly focuses on recyclable materials, but it is also included "Right now we're also developing from municipal solid waste through non-recyclable waste, so we also work in landfills."
"We collect waste from various households and then transfer it to our recycling facilities,He said.
He points out that the company's key success factor is thinking about the market's needs first, then "we adjust our products and services to meet the market's demands."
Speaking through an interpreter, Dr Wangcharden said he was involved in urban waste mining, adding that the company mines waste from cities.
"We work as a private company but we have connections with the Government of Thailand," he admitted.
Furthermore, Wongpanit Pathong Co., Ltd. Chairman revealed that his company handles recyclable hazardous waste such as car batteries, electronic waste (e-waste) etc.
"We are recycling car batteries, used car recycling. We work with Mercedes-Benz Thailand to destroy damaged cars.," he said.
He revealed that Wangpanit Pathong Co., Ltd. has 2,334 branches across Thailand, the company also has branches in Cambodia and the United States of America and other parts of the world.
Branches in the United States are doing well, he said.
Minister of Sanitation and Water Resources Mrs. Cecilia Abena Dapah warmly welcomed the Wangpanit delegation and expressed the interest of Thai investors in Ghana.
"I must say that you are with the right person and the right company (referring to Dr Siaw Agyepong and his Jospong Group of Companies),He told the delegation.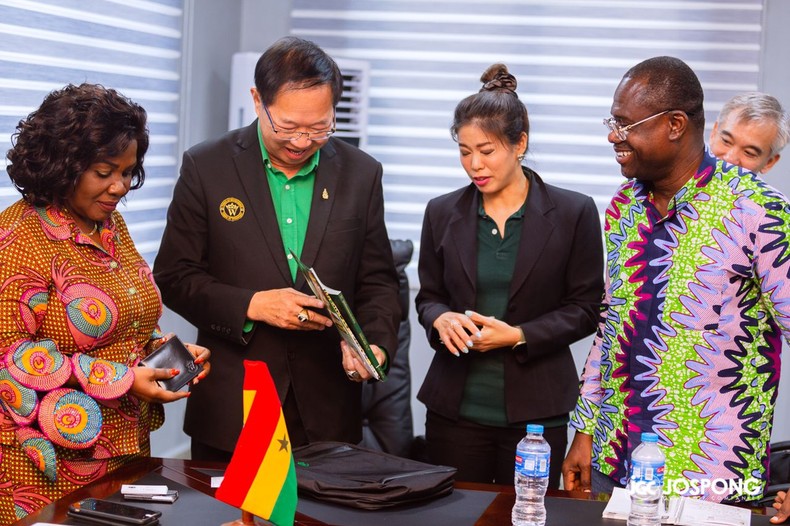 He lauded the Jospong Group of Companies for its growth in the recycling space.
"But you are sure [Wongpanit Pathong] As a company is older and bigger so working with each other is more profitable," she said positively.
Against the above background, the Minister challenged the Jospong Group of Companies and other interested private companies to explore the possibility of investing in the recycling of used vehicles.
"It is very interesting for the Jospong Group of Companies and other interested private companies to invest in the used vehicle recycling space," she insisted.
He emphasized that this is a new area with a future for companies and investors, adding that it is interesting to know that a Thai waste management company is into the recycling of used cars.
"We have a lot of damaged cars sitting in police stations; A lot of used tires collect mosquitoes, especially during the rainy season, and this is a very interesting area," she said.
Mrs Dapa also used the opportunity to appeal to foreign and local investors to invest in Ghana's waste management space, stressing that Ghana generates about 7 million tonnes of waste per year and about 64% of it is organic.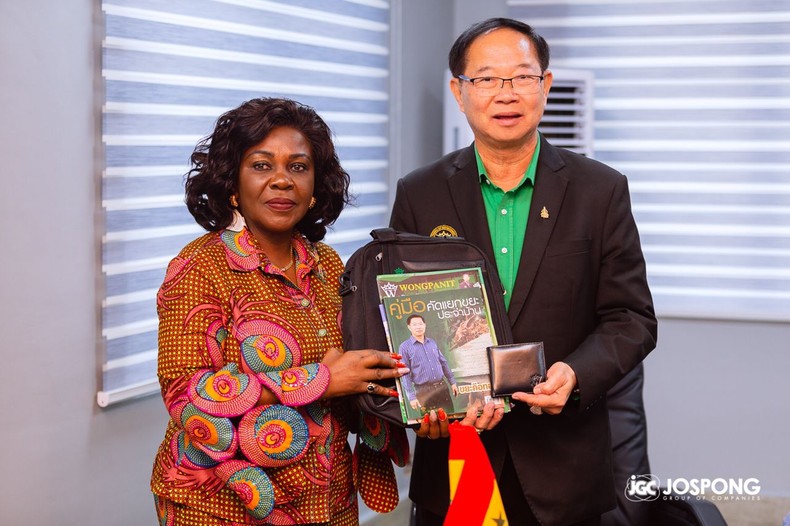 Collaboration between the government and the private sector is yielding "huge results," he said.
"And I must say we are on the right track," she admitted.
One such major collaboration, he said, was the construction of recycling units in all 16 regions of the country.
"And as I speak we have 2 of the 3 liquid waste management companies that are ready. One has been commissioned and we have 2 more to come" said Mrs Dapah.
These waste management facilities, he said, were made possible through the government's collaboration with JGC.
Mrs. Dapah reaffirmed the government's policy of working hand in hand with the private sector to promote the country's growth, insisting that "we cannot succeed without the private sector".
Later in the day the delegation toured some of JGC's facilities within the Greater Accra region.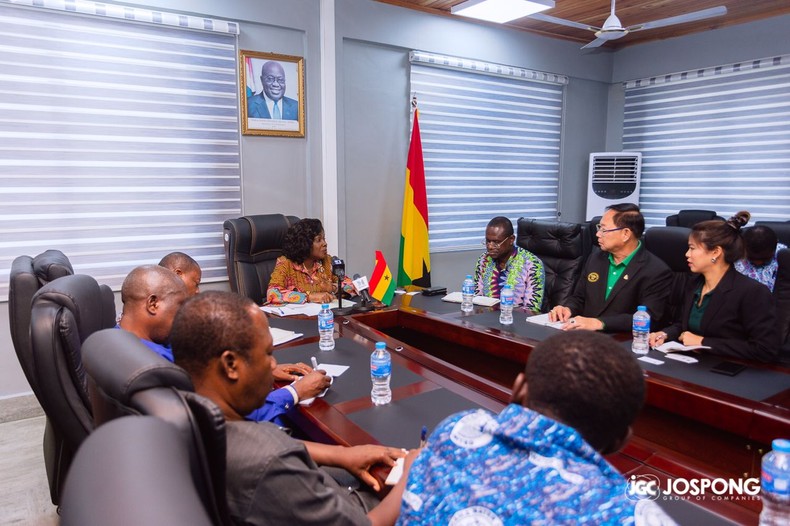 These are JA Plant Pool, Sewerage Systems Ghana Limited, Integrated Recycling and Compost Plant (IRECOP).
The rest are Abgobgloshi Metal Scrub Distributors, Adipa Waste Management Center and Accra Compost and Recycling Unit (ACARP).