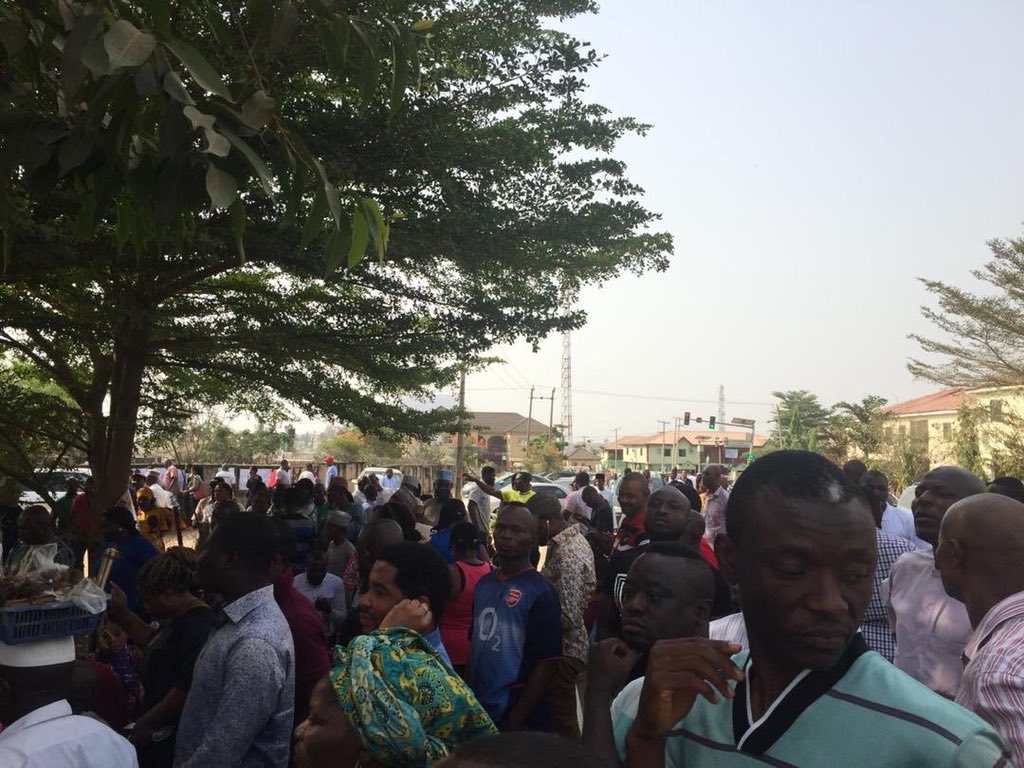 Security personnel were seen roaming the airport road and most of the polling stations, while a few people were seen at deserted bus stands.
A voter, Okwoodili on Friday Speaking to NAN, he said that the turnout of voters for the election has encouraged me.
"The anxiety among voters is very encouraging; At the end of the day we pray that our votes will count.
"I am here before 6.30 and I am eager to cast my vote for the candidates of my choice" He said.
Mrs Omolara Thompson He said he could not sit at home today as he had to vote for the president of the country.
"I cannot sit at home today, I have to elect a president who will rule the country for another four years," he said.
Mr. Maxwell Ugo said he was waiting for today and could not come out to perform his civic responsibility.
"As a Nigerian, it is my duty to vote for any candidate of my choice, that is why I am here today," He said.
Also speaking, Mr. Fedelis Okon He said it is the right of every Nigerian to vote during elections to elect the president of their choice.
Security operatives including Police, Nigeria Security and Civil Defense Corps (NSCDC), Immigration, Army patrol van were deployed around the polling stations to ensure adequate security.
The News Agency of Nigeria (NAN) reports that most of the polling units in the FCT satellite town of Nyanya have a high turnout, especially youth.
Although the accreditation has not yet started in the polling booths visited, the youth are eagerly waiting for accreditation to exercise their rights.
When the NAN representatives visited the polling booths, it was observed that election officials had delivered election materials.
However, the presiding officers (POs) of some polling stations told NAN that some political party agents are yet to arrive at the polling stations.
Polling stations visited include 005, 039,038, 024, 026 and 064,008.
NAN correspondents noted the presence of heavily armed and unarmed security personnel.
Security personnel in the units include the Nigerian Army, the Nigeria Police and the Nigeria Security and Civil Defense Corps.
Mr. Ijokpu Joseph The Presiding Officer for Polling Unit 039 told NAN that he was waiting to login to the INEC portal to start validation by 8:30.
He told NAN that all the materials required for the conduct of the election have reached the unit.
He, however, insisted that the intended electorate should be disciplined when the recognition and voting begins.