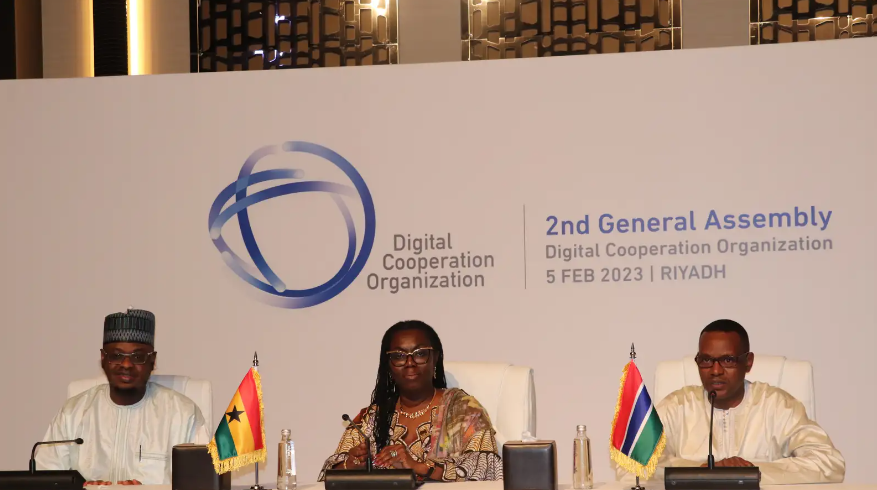 This news courtesy of Quartz Africa, A publication focused on African news.
Recently, the two countries joined Nigeria, Rwanda, Morocco and Djibouti as members of the Digital Cooperation Organization (DCO), which aims to bring Africa and the Gulf countries to realize a common digital economy agenda.
Other non-African members include Bahrain, Jordan, Kuwait, Oman, Saudi Arabia, Cyprus and Pakistan. They collectively represent a market of about $2 trillion in GDP and about 600 million people.
Ghana has seen rapid progress in digital technology and is currently one of the sub-Saharan African countries with the highest rates of ICT adoption.
According to a 2019 World Bank report, the West African nation ranked third in terms of how digital platforms impact the economy, after Nigeria and South Africa. In terms of mobile money adoption in Africa, it is second only to Kenya.
The Government of Ghana is emphasizing efforts to introduce additional digital technology in other areas such as national IDs, digital address systems and digitization of land records. In order to increase production and service delivery, it is consolidating them.
Besides investing in a national fiber network to increase and improve internet access, it aims to digitize fiscal tax collection, enable a cashless society and enhance delivery of online education.
The country is prioritizing the promotion of increased digital literacy to support Ghanaian technology entrepreneurs to build tech hubs and export IT-enabled services such as business process outsourcing.
The Gambia, on the other hand, is looking to achieve digital transformation despite economic struggles. The nation is ill-prepared for the global realities of digitally enabled economies as a result of the country's mostly underdeveloped digital economy. Mobile internet penetration is low and both slow and expensive.
Despite being a coastal nation, The Gambia faces several obstacles in its drive for digital transformation, including poverty and a weak economy. However, this gives the country an opportunity to easily grow its maritime fiber optic cable infrastructure.
According to the World Bank, only 2% of the country's adult population will use mobile money in 2022, a sign of poor adoption of digital financial services.
No matter how far both countries have come in digitization, their entry into the Digital Cooperation Organization (DCO) is sure to provide a platform for the much-needed digitization efforts of both countries.