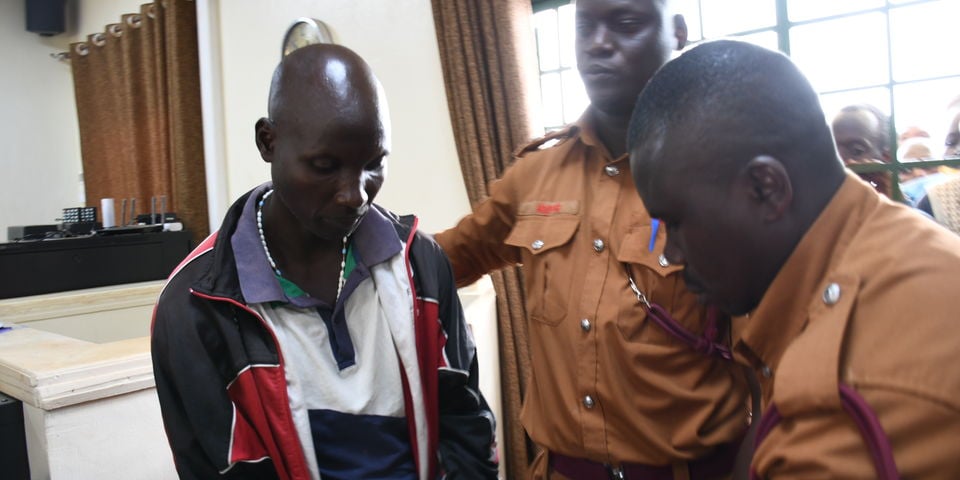 Tuko.co.ke reports that he pleaded guilty to the crime in Habutobere village, Muko sub-county, Rubanda district.
According to the news website, Ahimbisibwe set fire to the house, killing his wife Rovina Muheki, 43, his sons Edwin Tumworobair, 17, and Westlife Akampumuriza, 15, and daughter Maria Akwire Akinmushabair, 5.
The court, presided over by Justice Samuel Emoker, ruled: "When the criminal asks for a lenient sentence, repents and regrets his actions, the court argues that the crimes he committed are serious and calls for the death penalty once found guilty." The judge ruled.
"Considering the State Prosecution's submission calling for a deterrent sentence by punishing the offender based on the number of people he murdered, he did not take the lives of foreigners but his immediate family members to achieve his predestined. Evil intentions, whereby each count of murder is punishable by 40 years.
The court sentenced Ahimbisibwe to 15 years for the arson charge, giving him a further two years for assault and causing actual bodily harm to his only son, who survived the fire.
Meanwhile, the convict will spend 38 years behind bars as he is already on remand for one year and eight months.
All sentences run concurrently.