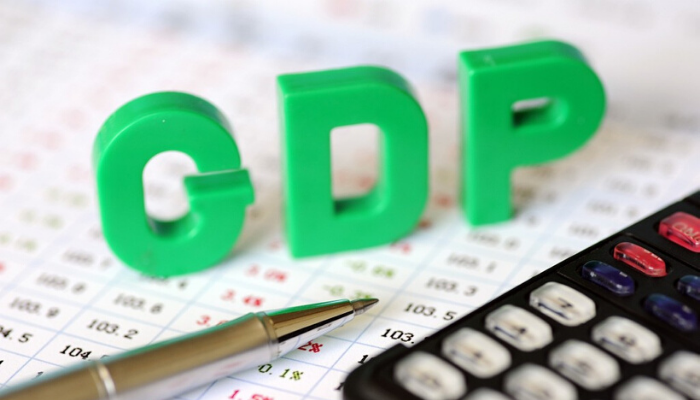 According to NBS's GDP report published on Wednesday, the performance of industry and agriculture declined in 2022 compared to 2021. The research points out that Nigeria's GDP grew by 3.52% in the fourth quarter (Q4) of 2022, driven by services. Zone
The figure showed an increase of 1.27 percentage points from the third quarter (Q3) of 2022 to 2.25%. According to the NBS, the service sector grew by 5.69% and accounted for 56.27% of the nation's GDP, while the agricultural sector underperformed as a result of the devastating floods that hit the country last year.
"Although the agriculture sector grew by 2.05% during the reference period, its performance was significantly hampered by the severe flood events experienced across the country, which recorded a lower growth of 3.58% compared to the fourth quarter of 2021.
Moreover, the industrial sector is still challenging, registering a growth of -0.94% and contributing less to the overall GDP compared to the third quarter of 2022 and the fourth quarter of 2021. Overall, the annual GDP growth rate in 2022 is 3.10%. 3.40% in 2021 is reported. Thus, the performance of agriculture and industry decreased in 2022 compared to 2021, while the performance of the service sector improved in 2022. NBS's report reads in part.
Regarding the oil sector, Nigeria's largest sector, the report by NBS further states; "The nation recorded an average daily oil production of 1.34 million barrels per day (mbpd) in the fourth quarter of 2022, lower than the daily average production of 1.50mbpd recorded in the same quarter of 2021 by 0.16mbpd and higher than the third quarter of 2022 production rate of 1.20mbpd by 0.14mbpd.
Oil sector real growth in Q4 2022 was -13.38% (year-on-year) indicating a decrease of 5.33% points compared to the rate recorded in the corresponding quarter of 2021. Q3 2022 it is -22.47%. Quarter on quarter [basis]The oil sector recorded a growth rate of -14.93 percent in Q4 2022.
"The oil sector contributed 4.34 percent to the total real GDP in Q4 2022, which is lower than the figures recorded in the corresponding period of 2021 and the previous quarter, where it contributed 5.19% and 5.66% respectively. "Total annual contribution of oil to the total GDP in 2022 is 5.67%. was."
On the other hand, the non-oil sector grew by 4.4% in 2022 and accounted for 95.66% of the Q4 growth rate.
Trade, agriculture (crop production), finance and insurance (financial institutions), manufacturing (food, beverage and tobacco), real estate and construction, and accounting all made positive contributions to GDP growth in the non-oil sector. Information and Communication (Telecom) Sector.