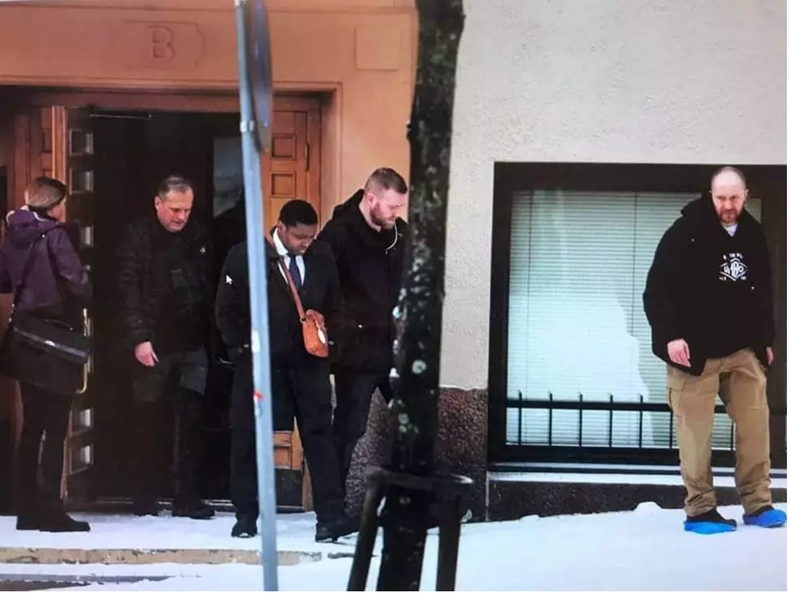 What happened: The outlawed Indigenous Peoples of Biafra (IPOB) faction led by Ekpa has reportedly banned the holding of elections in the South East.
IPOB agitators recently announced a sit-in at home to stop the conduct of the upcoming general elections in the region from February 23, 2023 to February 28; Scheduled for February 25.
According to emerging reports, the Finland-based activist has been accused of masterminding a series of murders by 'unknown gunmen' in the South-East region that led to the deaths of several individuals, including government officials.
What you need to know: The Ministry of Foreign Affairs has summoned the Finnish ambassador following misinformation, disinformation, hate speech and inflammatory comments by Nigerian-Finnish lawyer Ekpa, which many fear could derail the peaceful conduct of the 2023 general elections.
In a meeting held earlier, the Foreign Minister Geoffrey Onyema Expressed to the Finnish Ambassador to Nigeria, Lina PailvanainenHis displeasure with the orders given to his followers by Simon Ekpa, resulted in killings, mutilations, burnings and other destructive activities.
Ekpa Arrest: Finnish Central Criminal Police officers took Ekpa from his apartment in the Lahti region of Finland on Thursday morning, February 23, 2023.