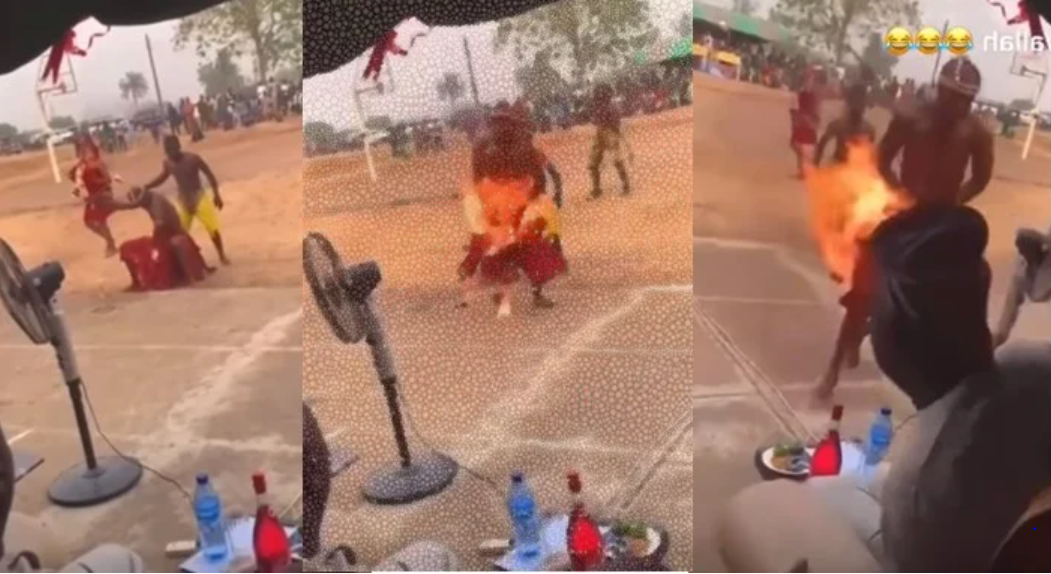 The incident reportedly took place during a traditional event in a community in Nigeria.
The traditional leaders of the community, their elders and locals had gathered for the festival activities and it was decided to perform the Mawtha Pujari Modi in this event.
When the time came for him to display his power, he positioned himself before the traditional ruler and held a torch of fire while his attendants assisted him with dances and incantations behind him.
He then set fire to his body, but unfortunately, his clothes caught fire and the fire engulfed his entire body.
Sensing the danger, the priest started running all over the place trying to remove the burning fire from his body.
In a panic, the traditional leaders took to their heels, leaving their seats before other people present followed, bringing the festival to an abrupt end.
The video later went viral on various social media platforms and evoked hilarious reactions from users.