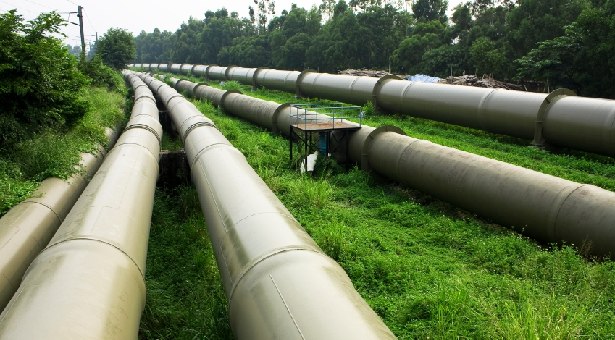 The 1,443-kilometer (900-mile) pipeline will transport crude oil from the large oilfields being built in Uganda's Lake Albert to a Tanzanian port on the Indian Ocean.
The pipeline required clearance from both countries, and Uganda granted the permit to the project operator, the East African Crude Pipeline (EACOP), last month.
At the ceremony to receive the approval certificate, Wendy Brown, Tanzania General Manager of the East African Crude Oil Pipeline, noted that the approval of the project marks another milestone for the East African Crude Oil Pipeline.
"This construction approval marks another step forward for EACOP, as it will allow the main construction activities in Tanzania to begin after the completion of the ongoing land access process." she said.
It is being developed in collaboration with China National Offshore Oil Corporation (CNOOC), France's Total Energies and state-owned Uganda National Oil Company.
The oil fields and pipeline project have faced fierce resistance from human rights activists and environmental groups, saying it threatens the region's fragile ecosystem and threatens the lives of tens of thousands of people.
This resistance has been felt by Ugandan President Yoweri Museveni for the past year, who has insisted that he plans to make oil exploration a significant part of Uganda's economy.
In 2022, and until 2023, Uganda's president faced protests from environmentalist groups such as Friends of the Earth, the EU and local environmental groups in Uganda to seize further development of the plans to relocate the natives.
Regardless, the announcements he made this year, Uganda's goal of becoming the leading oil exporter in Africa still stands, as he promised to boost Uganda's economy significantly through oil trade.
The power gap created by the Russia-Ukraine conflict provides an opportunity for Africa to fill a substantial quota in the global oil market. As a result, more and more oil exploration projects are springing up across the continent and the East African subcontinent is no different.